BLOG – Anna Segal – Time To Slow My Roll
March 4th, 2013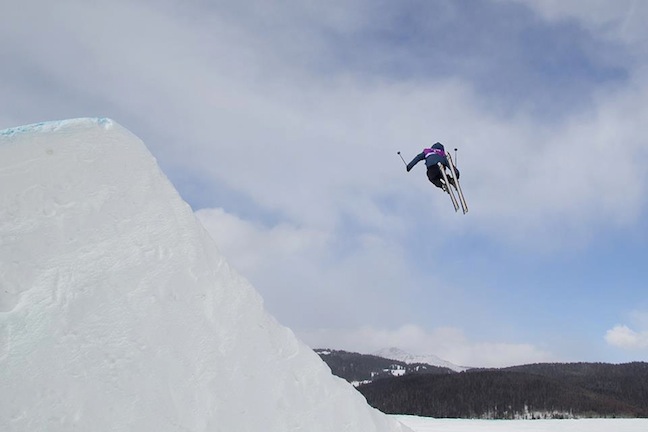 Right 7 safety at Copper Mountain The Copper World Cup Image:: Annasegal.com
Chillfactor | Anna Segal
It's been 2 months since I last wrote a blog. Eeek! I guess the pace of this winter just got the better of me. The last few months have felt like a whirlwind filled with fun, disappointment and hard work. It's only now, due to an injury, that I've had time to sit back and take it all in. I'm currently sitting on the couch in Melbourne, resting my knee, which was operated on 5 days ago.
Looking back, I did squeeze a lot into the 2 1/2 months I was on snow this northern winter. Yet I'm quite crushed with not having the opportunity to finish my season and fulfil the goals I'd set out for myself. "Every cloud has a silver lining"- I've been told. I'm still waiting to discover how this silver lining will take shape.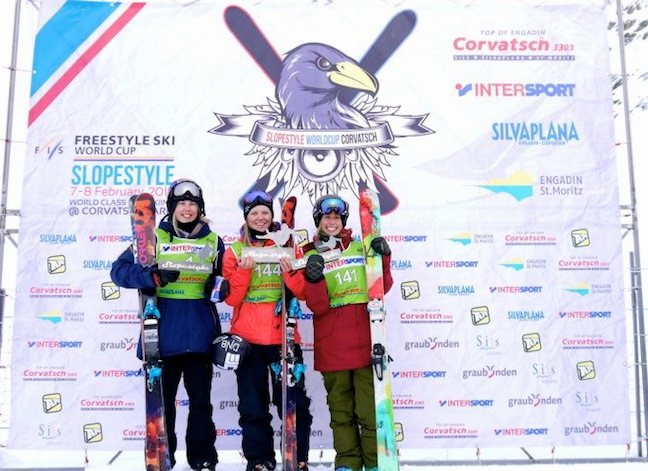 The Copper World Cup podium alongside Dara Howell (CAN) and Keri Herman (USA) Image:: Annasegal.com
Here's how my short but eventful season panned out…
After a short Christmas break, training with Tori was back on! The next event we had to prepare for was the Copper Mountain World Cup- my first Olympic qualifier event. World Cups are run by FIS and FIS runs things…. umm differently (to put it nicely). We only had 2 x 1hrs of practice time- not enough- followed by qualis and finals all jammed into one day. Despite the questionable format and freezing cold temps, I skied OK, managing to land another 3rd place.
Next up was the Aspen X-Games; the biggest event of the season. I had never felt better coming into a competition. The X courses are with out fail, always the most extreme. The features are huge and built unusually close together. I'm told this is to ensure that the average ESPN viewer doesn't get bored while watching. Women's slopestyle was to be held on the last day of the event, giving us all a week to dial in our run. On day three of practice things were going great for me. I'd figured out which tricks I wanted to do and was in the process of linking them all together. That is, until I made the slightest mistake on the easiest feature in the course. I came into the "Up Box" a little too slow and went to spin out of it. I caught an edge and BAM… Next thing I knew I was lying on the ground and then stumbling to get up. I had only dropped a couple of feet but my head had hit the ground hard; I knew that I was concussed.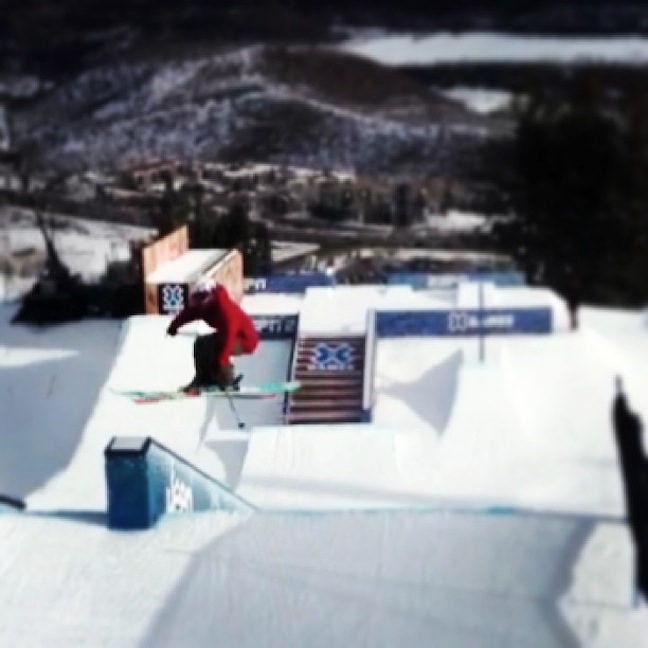 270 on the X-Games course Image:: Annasegal.com
I was cleared by the ESPN medical staff, but the Australian team doctors were not so easily convinced. In order to compete I would have to pass a cognitive test on the computer. I failed this three times over the next three days and was left watching my competition from the sidelines.
After a frustrating week in Aspen I returned back to Breck and passed my cog test one day later. After a couple of days enjoying the freedom of being active again, it was off to Europe for two months of adventure!
First up was Switzerland for another World Cup in Corvatsch, located in the Engadin valley, right next to St. Moritz. After spending the previous 2 months in the US, I was excited for some good cheese, chocolate and coffee- which I was privileged to receive!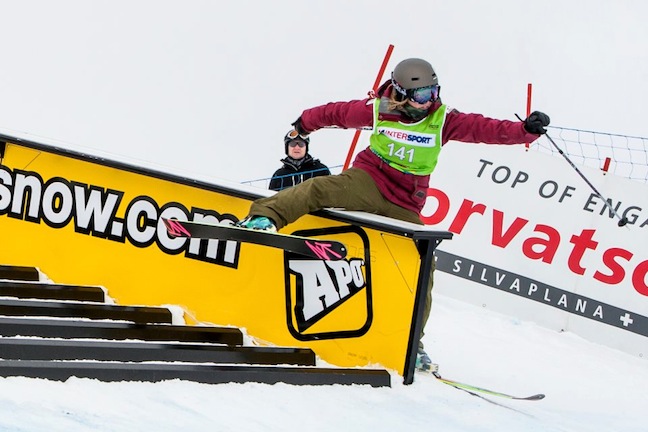 Not my finest skiing Image:: Annasegal.com
What we were not privileged with was a well run event. I thought it couldn't get much worse than the Copper World Cup, but I'm a newbie to the FIS circuit and underestimated how low they could go. Lets just say it was the worst slopestyle event I've ever competed in. The course was small, badly designed and dangerous. Competitors and coaches alike were pissed off they had wasted time and money attending. I'll end my rant there.
I made do with what we had and figured out my run. I qualified 2nd with an 85 but on the last feature of my qualification run, felt a huge crunch in my knee on landing (the landing was almost dead flat). I was pretty freaked. I knew something was wrong in there so I skipped my second run. Tori calmed me down, I stretched my leg out and ingested a bunch of anti-inflammatories and pain killers. After some consideration I decided I would try to ski in finals.
My knee felt horrible. Everytime I landed there was a crunching pain. Yet I worked at putting mind over matter. Tori razzed me up into a state where I would just go for it. Which I did. It was far from my best skiing, but I put down a run which scored a 65, surprisingly enough to grab 3rd spot.
And that was that. My season was over, which was confirmed a few days later with an MRI in a Russian hospital. Shit happens.
In the following week I was constantly fed phrases such as "everything happens for a reason", "it could have been far worse", "this gives you time to rest and recover" etc, etc. I took each philosophy as a weak attempt to cheer me up- I was in a stage of complete self indulgence. But now that I'm back home with more than enough time to think, each of these sayings are making more sense. As someone highlighted yesterday "injuries are good for you, in a weird kind of way." So true. This injury has forced me to slow my roll. It has given me time to watch and read more world news, books, movies, speak to old friends and family. Most importantly it has pulled me out of my bubble and back down to earth. Skiing, competing, the Olympics, the X-games- none of this makes the world go round. It's something that I love to do but there is more. After nearly a week on the couch, I'm starting to realise this again. For the next couple of months, expect more than just skiing from this blog. But there'll still be some skiing!