Chillfactor – 2016 Issue Preview
May 27th, 2016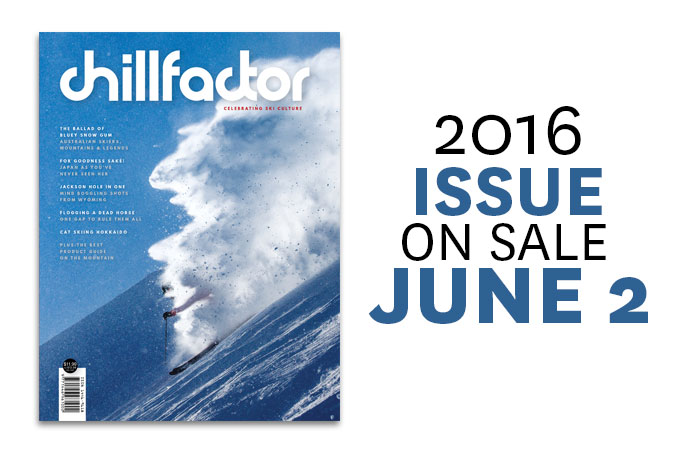 Bernie Rosow, Mammoth Mountain, Photo by Christian Pondella
Chillfactor | 2016 Preview
CLICK HERE TO BUY THE LATEST ISSUE ONLINE
Chillfactor 2016, On Sale June 2
The latest issue of Chillfactor hits the stands this week with a new format and new design. It's a bit of a soul issue as we tap into the spirit of skiing, capturing the people, places and culture that make skiing unique.
We're confident to claim that Australia's best ski mag, just got better.
This issue features:
Jake McBride's photographic essay on the best days of the 2015 winter.
A chat with Tommy Tomasi, 90 years old and one of the legends of Australian skiing, who is still out on the mountain every day.
Harrison McInness and Ryley Lucas taking on the gnarliest road gap ever.
Our Guide to Better Skiing, including our call on the best skis for Australia, powder and kids.
Anna and Natalie Segal's September Session on the Main Range.
Deep, deep powder in Hokkaido and Jackson Hole.
Interviews with the skiers who have nailed the Hotham Road Gap over five decades.
Watkin McLennan taming the Canadian wilderness.