Hakuba Valley – Honshu, Japan – The Definitive Guide
September 30th, 2015

Alex Horvath in the Tsugaike backcountry. If you're in Japan, get in contact with Steve Lee's Backcountry Tours. He knows the place like the back of his hand. Image:: Andrew Fawcett
Transfer | Words by Richie Carroll
It's safe to say that the average Aussie or Kiwi snowboarder is well and truly acquainted with Hokkaido and its offerings. These days, droves of antipodean tourists flock there year after year – crowds are beginning to turn some people off. As a result, many riders who travel to Japan are keen to explore destinations that have remained relatively under-the-radar up until now.
Check out the last in a four-part series covering our pick of the best resorts in Nagano and Niigata prefectures.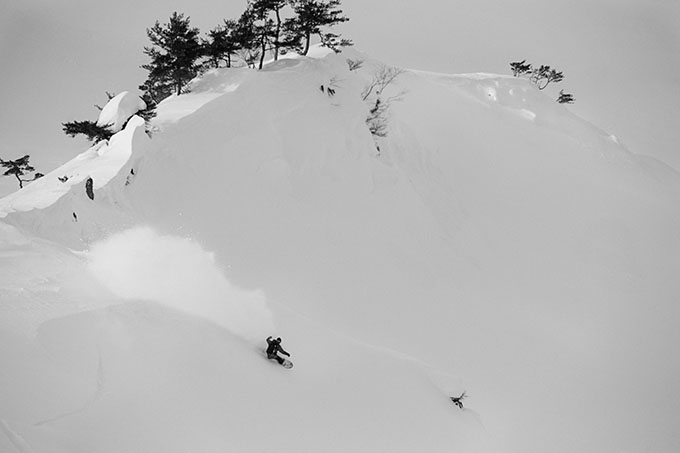 Clint Allan is no stranger to Hakuba. He goes there every year. Wonder why? Image:: Andrew Fawcett

Hakuba Valley
The Hakuba Valley has it all; with 11 ski resorts that are all interconnected it offers a vast array of terrain to ride, suited for first-timers through to the most advanced. Hakuba Valley is huge, with 960 hectares of rideable terrain on offer, you will not find yourself stuck on the same run twice. Hakuba also puts up Japan's best terrain parks each season. With nine terrain parks to choose from as well as the famous Happo Banks, a surf-inspired banked run to keep the stoke alive when the powder gods take a little nap. If you take a couple of steps outside the resort, the Hakuba backcountry offers steep lines, big pillows and wind lips for days, providing our crew with some of the best terrain we have ever ridden.
Location
Hakuba is located 44km west of Nagano in the Nagano Prefecture and about 270km northwest of Tokyo.
How To Get There
Hakuba can easily be accessed from Tokyo Narita Airport by taking the bullet train from the Narita Airport to Tokyo and then getting another train to Nagano. From Nagano you can get a direct bus to Hakuba Valley, the whole trip takes about four hours. The best thing about this route is you get to experience the hustle and bustle of the Japanese lifestyle in the city before you enter the peaceful and slow paced nature of the mountains.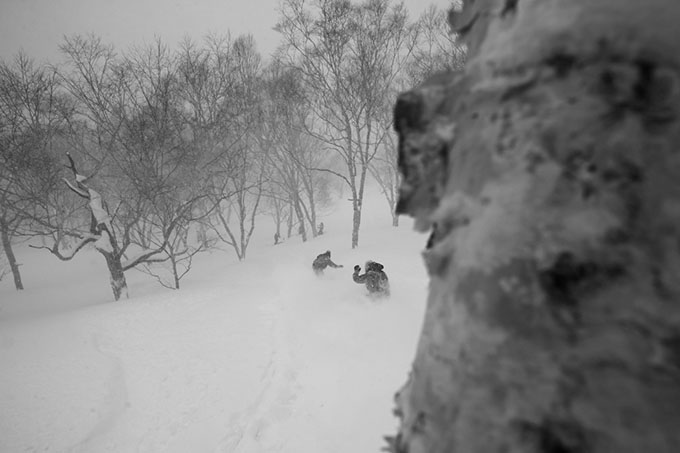 Nothing beats riding powder with mates. Richie Carroll and Ben Fawcett. Image:: Andrew Fawcett
Where To Stay
There are three main places you can stay in Hakuba: Upper Wadano, Happo Village and Goryu. Upper Wadano offers lots of Ski-in/ski-out accommodation options and has a variety of bars and restaurants to keep you fuelled and entertained, it is located adjacent to Sakka Base at Happo One Ski Resort. Happo Village is a great place to stay if you want to be amongst the action, offering an awesome snow town vibe. The most popular area is located at the Nakiyama base of Happo One, with lots of accommodation options including Ski-in/Ski-out. Happo Village has the biggest selection of restaurants, bars and clubs in Hakubaand provides easy options for transport to get to the other surrounding ski areas. Goryu offers the best access to Hakuba 47 resort and is often less crowded. It is a lot quieter than the Wadano village, which could be an attraction to some.
Where To Party
Hakuba is the party town, with one of the most popular venues to enjoy the Hakuba nightlife being Jack's Sports Bar. Jack's is located in the heart of Happo Village, where local DJs play sets all night long, and the drinks are cheap. The Pub is another excellent venue to enjoy some western food and a large variety of beverages.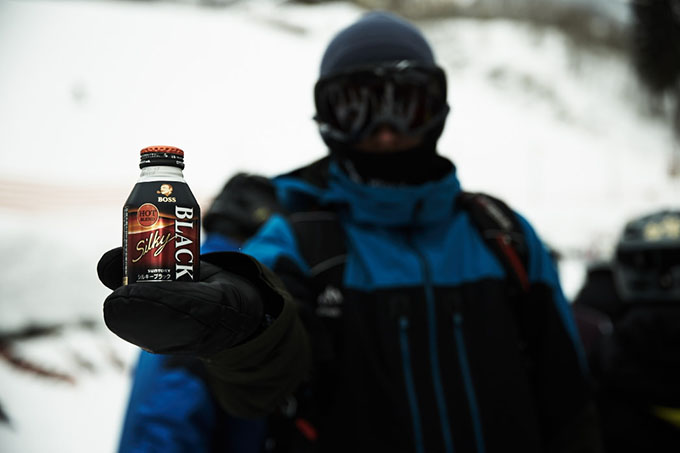 Coffee in a can, sure to keep you moving. Image:: Andrew Fawcett
Pow Rating
8/10. Hakuba puts it on when the snow falls, which is almost always. The sidecountry and backcountry on offer rivals some of the best terrain in Japan, and the Hakuba area is so big you do not need to worry about getting first tracks.
Insider Tips
Hakuba is quite busy, especially during the holidays, so make sure that you are out the door early to score some of the deepest pow on the planet.
Coordinates: 36°42 N, 137.52° E
Country: Japan
Island: Honshu
Closest City: Nagano
Population: 8,912
Resorts: 10
Elevation: 1,831m
Vertical Drop: 1,071
Ski Patrol / Mountain Safety: Yes
Avalanche Control: Yes
Terrain: Freestyle/Freeride
Parks: 9
Touring: Plenty
Pow Rating: 4/5
Other Activities: Hakuba's Indoor Skatepark