Jye Kearney Wins the 12th Annual Burton Cattleman's Rail Jam – CRJ12
July 23rd, 2017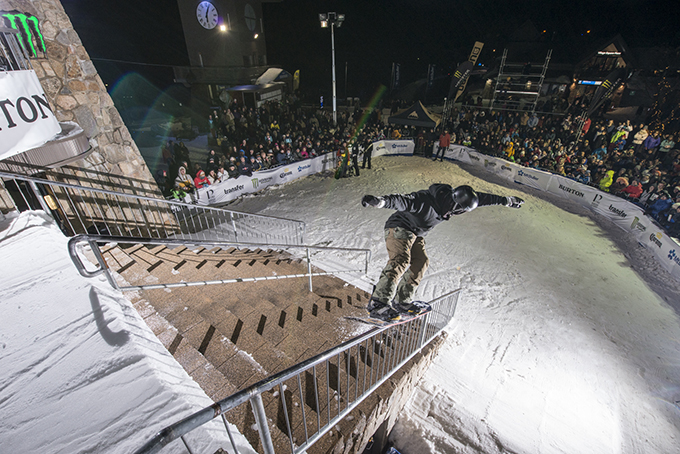 Come one, come all. Even snowboarding's most controversial man – Troy Sturrock, came out to dual with the infamous set. And boy, did he slay it. Image:: Matt Hull
Transfer x Burton | Cattleman's 2017
Under immaculate clear skies, bright lights and in front of hundreds of fans, Jye Kearney has edged past 15 of Australia's best snowboarders to claim his fifth Burton Cattleman's Rail Jam title and a cool $4000 pay cheque.
Jye narrowly edged out Jindabyne local and incredible switch rider Andy James in second place and good friend Sam 'Red-Dog' Nuemann in third.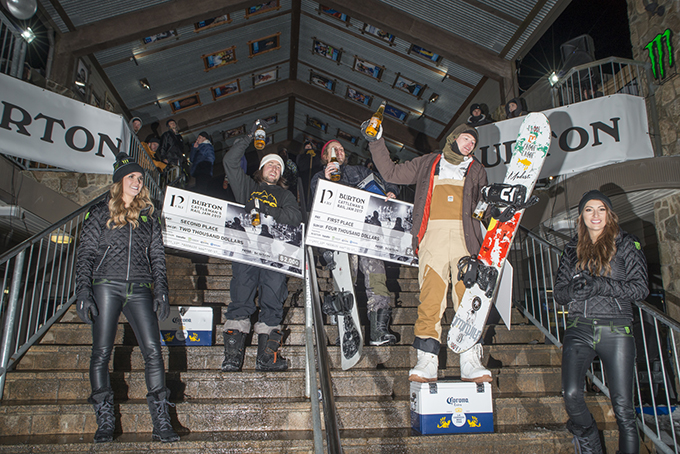 Ladies and Gentleman, your new Cattleman's winners are (L to R): Andy James (2nd), Jye Kearney (1st), Sam Neumann (3rd). Image:: Matt Hull
Jye's dominance in the event is second to none having now won an incredible five Cattleman's titles in six years. He's truly a force to be reckoned with at Cattleman's, and with one of the smoothest styles in snowboarding his victory was well deserved. Jye's clinical display of spins on and off both outer rails, gaps, tricks on the close-out rail and trade mark backflip landed him top spot on the podium and another $4000 pay cheque.
As one of the most impressive up-and-coming riders to explode on to both the local and international scene, Andy James displayed some mind blowing never before seen tricks in both switch and regular to solidify second place on the podium $2000 cash.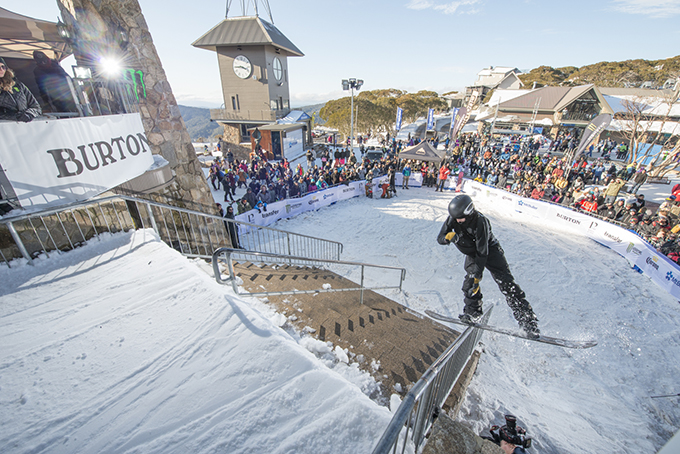 Young gun and last year's Tight Lines Winner Angus Waddington made a mark at his Cattleman's debut. Image:: Matt Hull
Third place went to all around larrikin and 2016 Cattleman's champion Sam Nuemann, whose creativity and utilisation of the entire stair-set landed him third place, scoring $1000 to carry with him back to Jindabyne.
Each year at Cattleman's we honor the best trick on the night with an award of its own. This year Burton was proud to partner with Monster Energy to present the Monster Best Trick Award, earning a VIP experience at the Australian Supercar Championship, including a hot lap in the Monster Energy Supercar. Best Trick was awarded to Josh Anderson, who sent a huge, never-been-done maneuver, gapping from the top take off, over the close out, to frontside lipslide on the lower rail.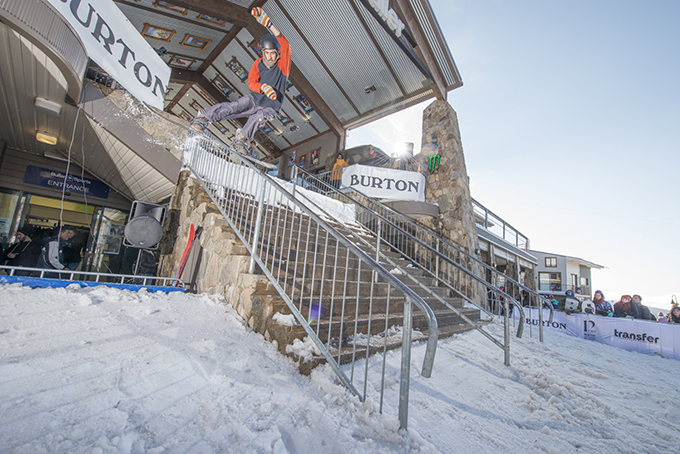 Local boy Josh Anderson didn't just take out the Transfer 'Show Up, Blow Up' award, but Monster Energy's Best Trick Award as well. Image:: Matt Hull
Transfer Snowboard Magazine also presented a new accolade this year, the inaugural Transfer 'Show & Blow Up Award', giving the most impressive performance on the night from an up-and-comer a selection of Burton x Transfer prizes, a hand made trophy, and most notably, a printed feature in the next issue of Transfer Magazine. The award went to Josh Anderson who not only took home the Monster Best Trick, but impressed the Transfer team with his unique approach and never before seen tricks, scoring him self the first Show Up & Blow Up Award.
This year, Corona provided the opportunity for fans to view the event in an entirely new way, offering a VIP viewing and bar experience in the Cattleman's Café. Coronas were flowing throughout the day as DJ Turkish Prison spun tunes, tacos were served, and all the snowboard action was streamed live on the big screens.
Corona also presented the official after party with renowned Australian DJ duo Yolanda Be Cool absolutely lighting up the Moosehead bar and ensuring the Cattleman's after party remains one of the most talked about nights of the season.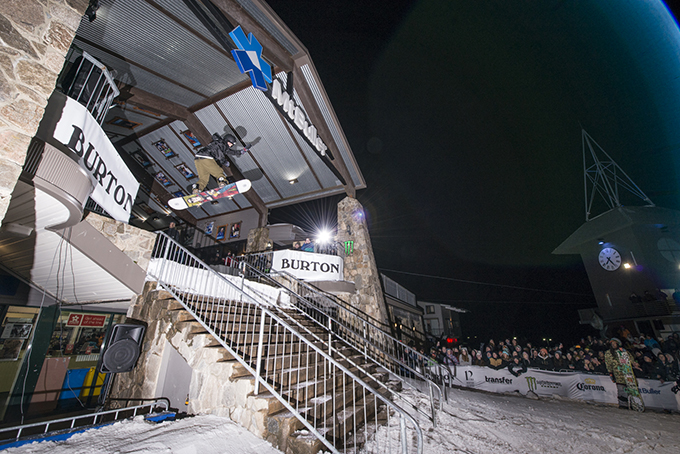 Buller's very own liftie ripper and Canadian export, 'Birdman' soared above the set all night long. Image:: Matt Hull
Official Results
1st Place – $4000 – Jye Kearney
2nd Place – $2000 – Andy James
3rd Place – $1000 – Sam Neumann
Best Trick – Monster Energy Best Trick – Josh Anderson
Transfer 'Show Up, Blow Up' Award – Josh Anderson
Watch The Recap Here
Burton Cattleman's Rail Jam partners include Transfer Snowboard Magazine, Monster Energy, Corona and Mt Buller.