New Zealand – Chasing the 25-year Storm
June 30th, 2013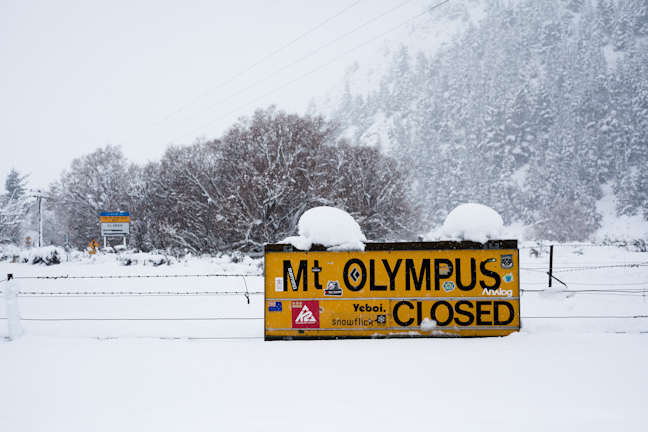 Over three feet of fresh snow at the turn off for Mt Olympus, if you know the area you will be able to grasp the ridiculous amount of snow at this spot, it is only at about 400 masl! Image:: Nick Johnson
Mountainwatch | Alex Horvath
This year in Australia, an incredibly slow start has been made even more unbearable thanks to the radical snowfall New Zealand has been experiencing. As if to add salt to the wound, most Kiwi resorts just opened with 100% of their terrain on offer.
Rather than be tortured by the relentless stream of snow covered peaks delivered via social media, and lured by the promise of a 1.5 metre pow day; Matty Gillings, Louis Macindoe and I embarked on a last-minute trip across the Tasman to ride Mt Hutt. As if willed by our unfortunate comrades left riding artificial snow in Australia, we ran into one slight problem. Thanks to what turned out to be the biggest snow storm in two decades, there was actually too much snow and the resorts couldn't even open…
Have you ever heard someone state confidently, "mate, no amount of snow is too much snow." Well, what we saw in Canterbury last week may just prove that wrong. Determined not to spend the weekend inside drinking Kiwi craft beers and playing scrabble, we linked up with Christchurch local Nick Johnson and went after it around the "Canterbury Clubbie" roadsides…
Here is a selection of photos from our South Island adventure…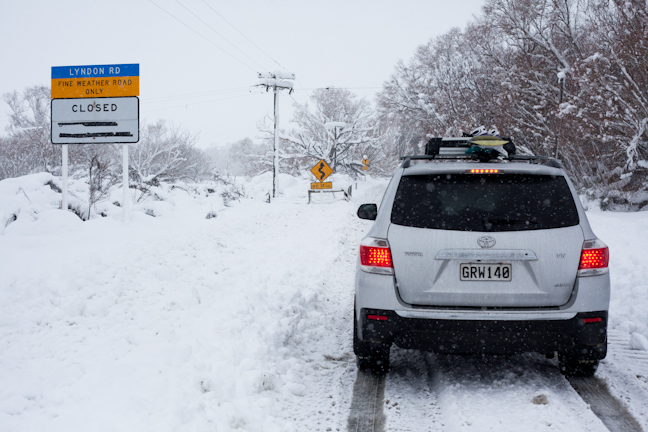 "Fine weather road only." Yep, pretty sure we might have to leave the car here, about 100 m further along we were up to our diff… Image:: Nick Johnson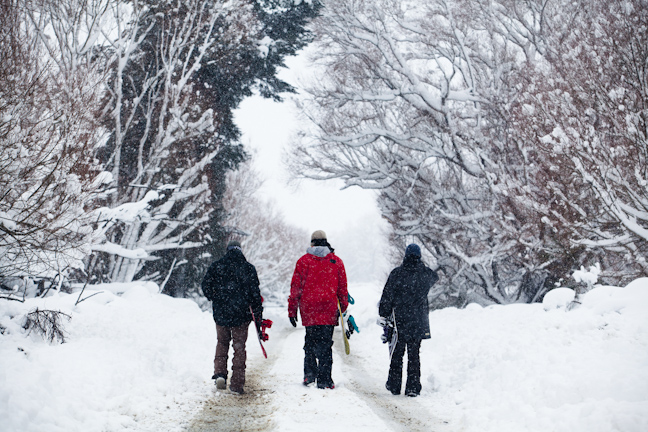 <br" /> And so begins the hiking, we did a lot of that on this trip, oh so worth it though Image:: Nick Johnson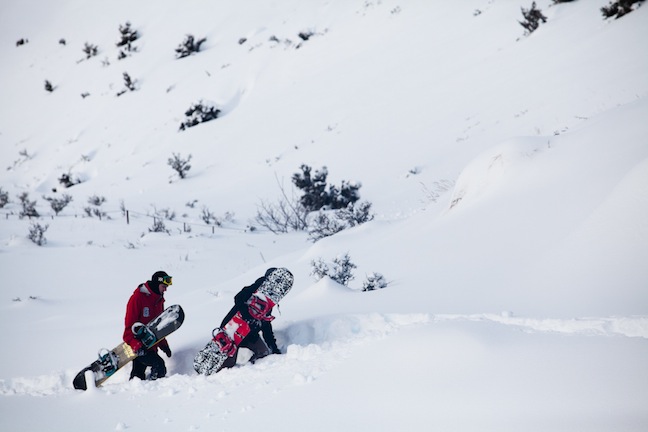 Thigh deep bootpacking about 15 m from the road to Porter's Pass, there is a barbed wire fence buried somewhere beneath that snow Image:: Nick Johnson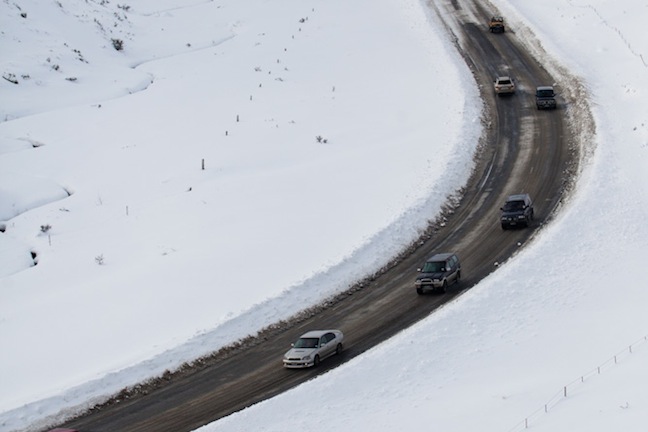 Plenty of tourists on their way out for some snowplay, surprisingly we were one of very few groups who were out to ride the storm snow. Image:: Nick Johnson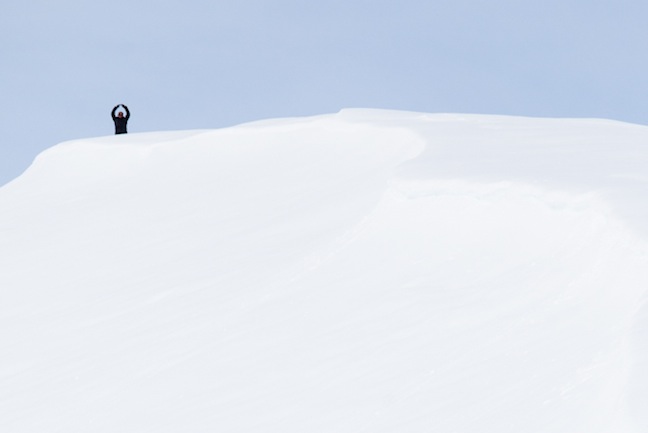 Droppppinnnggggg… Image:: Nick Johnson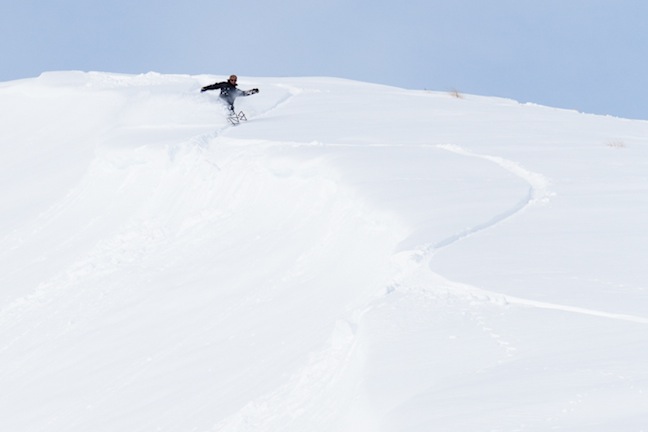 Slashing some, I was very surprised by the quality of the snow so low down, this shot was taken at about 800 masl. Image:: Nick Johnson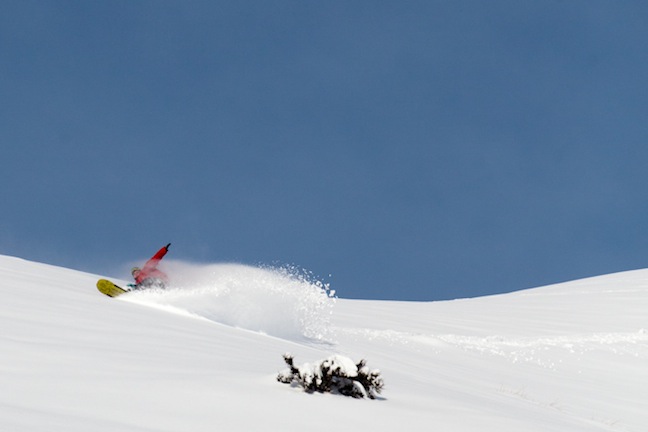 Matty Gillings throwing buckets Image:: Nick Johnson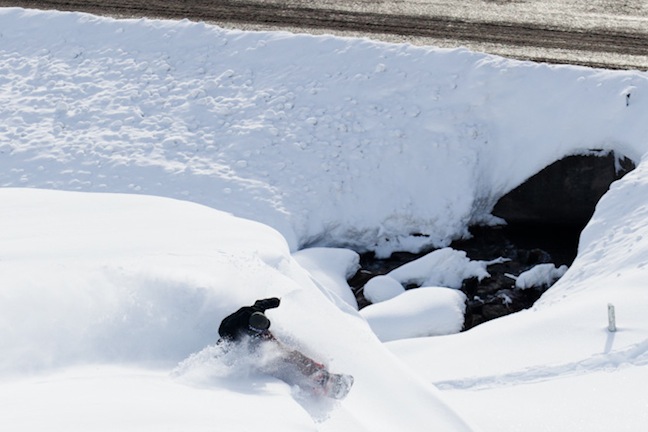 Louis Macindoe punches through a wind lip, about 20 m below this turn he managed to locate that barbed wire fence! Image:: Nick Johnson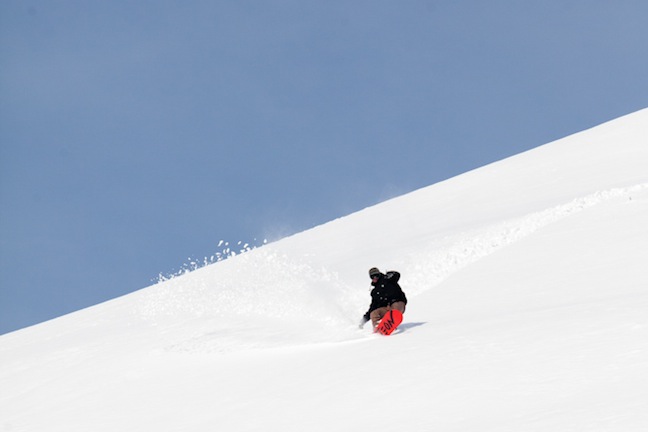 Louis was super stoked to bury his tail so early in the season… Image:: Nick Johnson


This bloke happened to have an old ex-resort Piston Bully lying around at his farm, here he is driving a bale of hay up to a stranded mob of Merino sheep, he was nice enough to give us a ride up the hill on the back. Image:: Nick Johnson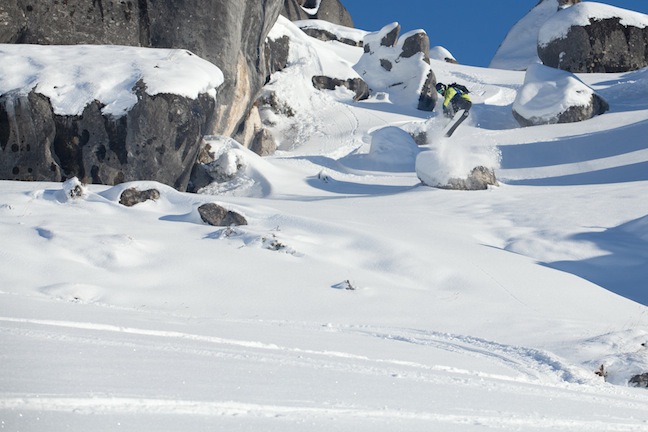 This spot is Castle Hill, just past the turn off to Porters Pass ski area. In 2002 the Dalai Lama named this place as the 'Spiritual Centre of the Universe'. Colin Boyd was feeling it after floating through this fun little line Image:: Nick Johnson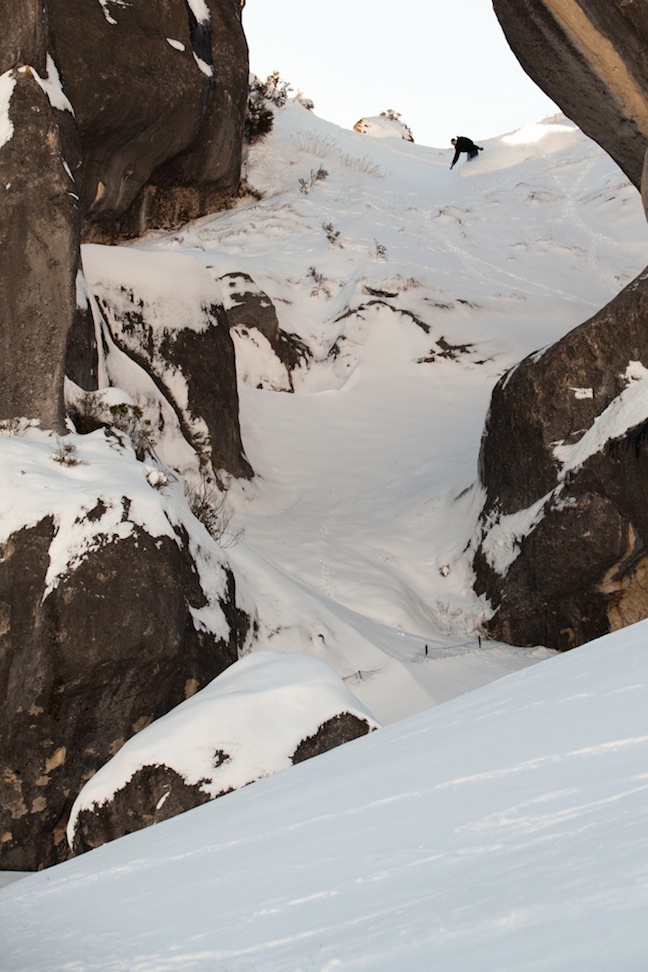 I am happy to be proved wrong but I would hazard a guess that Tim Zeestraten is the first guy to ride this line, check out the mandatory fence popper down the bottom! Image:: Nick Johnson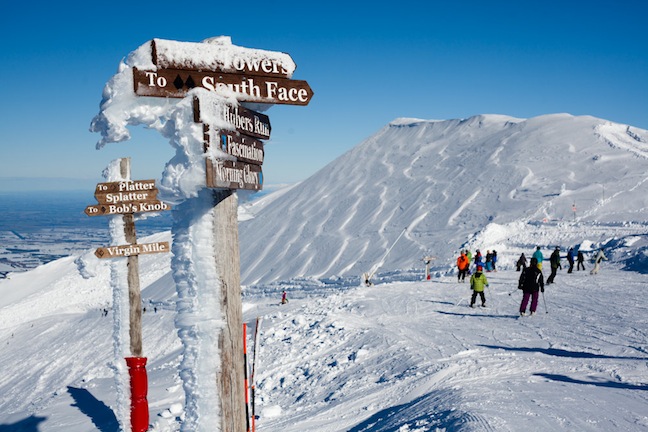 On our final day in New Zealand we finally got word that the resort was able to open, the snowpack was a little wind scoured, and avalanche debris littered the slopes. These things aside there is a seriously crazy amount of snow up there Image:: Nick Johnson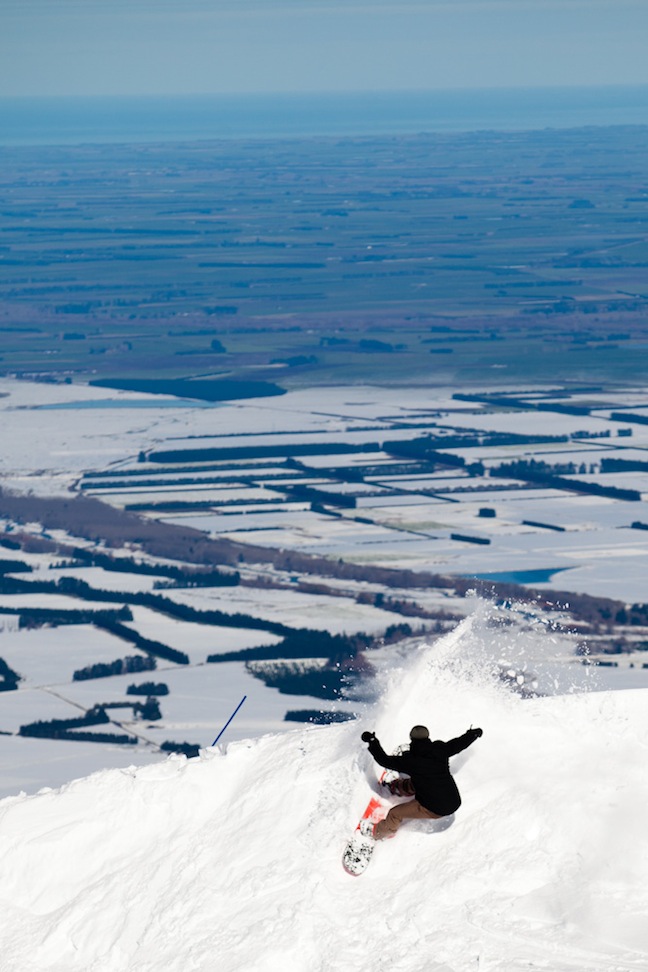 Louis Macindoe lays one back while looking out at the Christchurch coastline Image:: Nick Johnson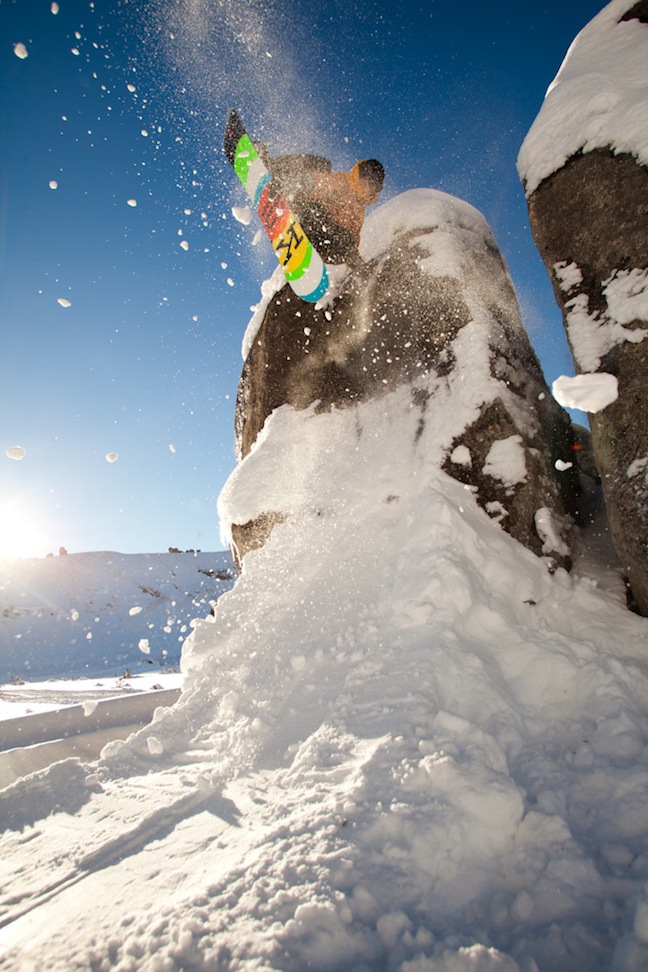 Stef Zeestraten was psyched to get inventive amongst the Castle Hill limestone, this feature was a fun little rock jib we built in the afternoon sun Image:: Nick Johnson
Mount Hutt forecasts,
snow reports and
live snow cams.