Niseko Japan – Fortnightly Wrap Up – December 31st
December 31st, 2017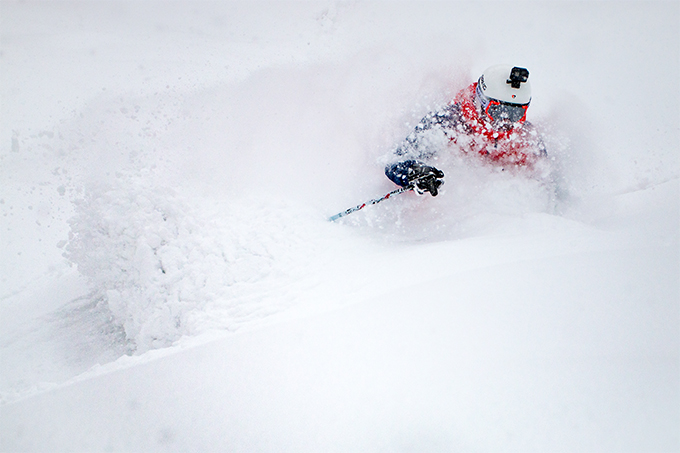 One of Niseko Photography & Guiding's guests Alberto unwrapping a belated christmas present on the 27th. Image:: Matt Wiseman/Niseko Photography & Guiding
Mountainwatch | Matt Wiseman
December. Where do I begin. Last time I checked in on the 20th we'd had over 5m of snowfall since the season kicked off, click here if you need reminding. But stay if you want to know how much snow has fallen in the 11 days since…
Answer = 203cm.
That's right, we've averaged 20cm per day here in Niseko for nearly two weeks straight now, which brings us to a total accumulation of over 7m. For some context on how great this 2017-18 season is shaping up to be, we've pretty much surpassed last seasons TOTAL accumulation and we're only ? of the way through!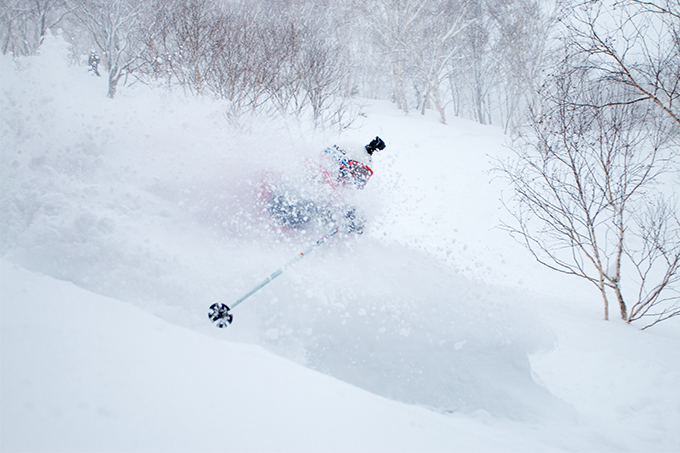 In other words, we've enjoyed turn after turn like the one above. Image:: Matt Wiseman/Niseko Photography & Guiding
All this snow has unsurprisingly meant Niseko's famous sidecountry access gates have remained largely closed throughout the Christmas period. In fact, Christmas Eve and Christmas Day were the only two days where no significant snow was measured. Instead, we received some rain and heavy winds that forced almost all chairs on hold. The warm, rain and wind affected layer of snow from these two days lead to an extremely high avalanche risk especially since 117cm fell from Boxing Day onwards.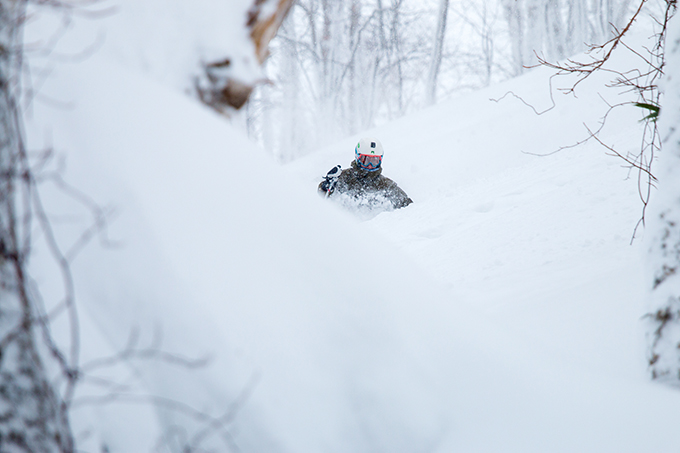 Fortunately the in-resort riding remained exceptional. This shot was taken at 3pm and proves you can ride fresh Niseko powder all day if you know where to look… or hire a guide. Image:: Matt Wiseman/Niseko Photography & Guiding
Thankfully, at the time of writing, the avalanche risk is now relatively low. You can read it for yourself here. This has meant that yesterday the upper gates were officially opened for the first time this season. Going off the resounding hoots and cheers of stoke that echoed across the mountain, they were well worth the wait.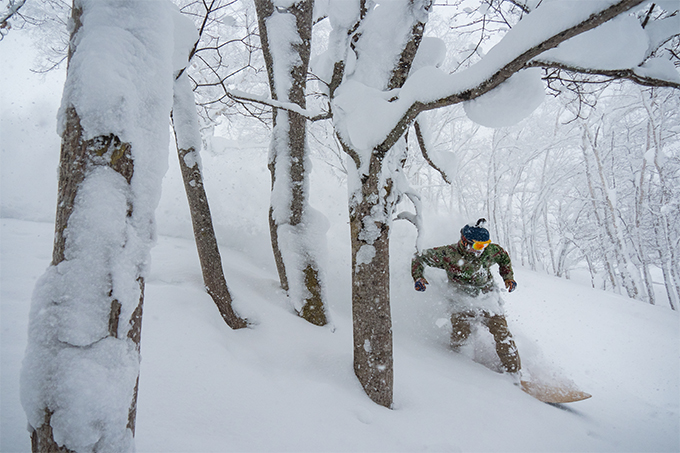 Threading the needle. Did you really come to Japan if you didn't tree ski? Image:: Zach Paley/Niseko Photography & Guiding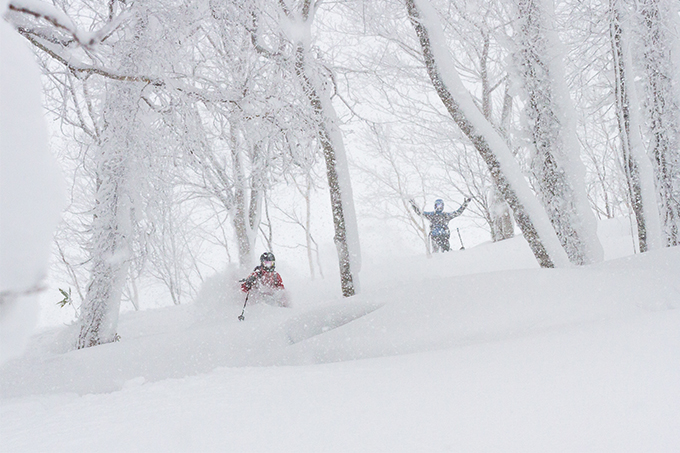 Just 45 minutes from Niseko, Rusutsu has also provided plenty of powder the last few days. Image:: Juan Garcia Barros/Niseko Photography & Guiding
The same storm that brought the snow after christmas also brought wind chill approaching -30 in the upper mountain. The silver lining of such temperatures was the lightest blower powder one can imagine. The snow possessed a water content of just 5.7% this morning, simply meaning it was very, very dry snow. The kind that envelops you after every turn, covers you from head to toe and confuses others in the lift line as to whether you crashed or just had the best run of faceshots in your life.
Skiers and boarders were also treated yesterday to some blue sky and more glimpses of the sun than have been seen all week. The sun is expected to come out even more today and bid 2017 goodbye, before more of God's confetti begins to fall on Monday. From then on, it's all systems go as we enter 'Japanuary' where we can expect even more snow to blanket Niseko and all of Japan's resorts in general.

120mm skis underfoot and there's still no escaping the white room. Image:: Matt Wiseman/Niseko Photography & Guiding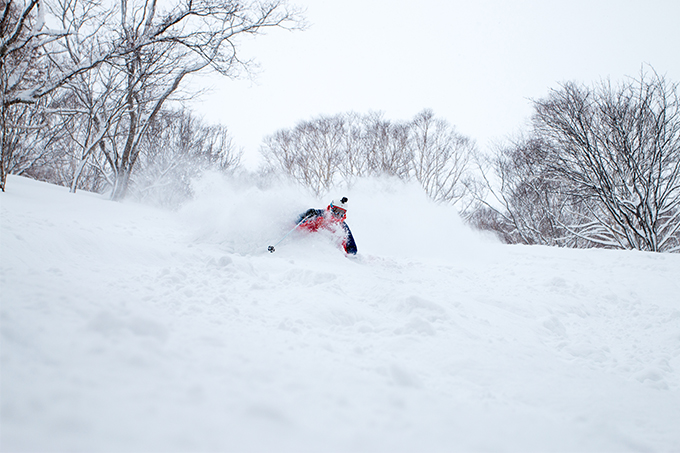 Nearly time to break out the snorkel. Image:: Matt Wiseman/Niseko Photography & Guiding
I'll be checking back in halfway through January to hopefully proclaim how we've had a few more metres of dry Hokkaido powder and why you should get here ASAP. See you on the hill!
Niseko Photography & Guiding – Website & Instagram
Niseko forecasts,
snow reports and
live snow cams.