NZ WEEKLY WEATHER BLOG – An early spring
August 25th, 2012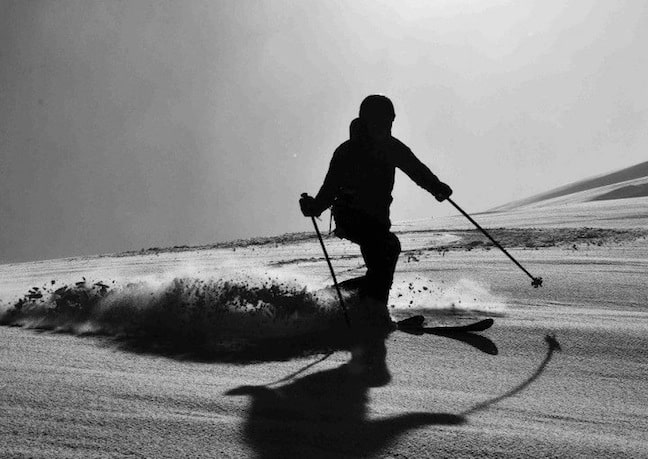 Somewhere under the rainbow theres pow pow at Broken River Image: Broken River
Snow Journal| Matt White
Kia Ora Everyone
Well it wasn't quite the snow filled week we were all hoping for, all the fields accumulated a couple of CM of fresh but by no means was it substantial. However it has been stunning weather so we can't really complain too much, by the feel of it spring may already be somewhat here. The days are getting longer and I have been really wishing i would remember to take a T-shirt up the hill with me as its been pretty hot lately! Although the winter never really came in its entirety it is good to know things are starting to warm up, BBQ's, spring slush and warm sunny weather are things to look forward too in the coming 6 weeks! With the weather and snow conditions changing its a good idea to get some spring wax into your board/skis to keep them riding fast, and to keep the sunscreen on hand to keep the goggle tan at bay.
Lets take a closer look at the weather for this week…
North Island
Whakapapa/Turoa/Tukino– A foggy start for Friday, clearing by mid-day and continuing through until Sunday where things may cloud over and NW winds strengthen bringing snowfall to 1400m on Monday, clearing mid Tuesday to a fine and clear outlook for the rest of the week.
South Island
Rainbow–
Hamner Springs/Mt Lyford– A fine and sunny Friday, continuing into Saturday but with a NW wind increasing and bringing showers falling as snow from 1600m. Sunday and Monday may continue to snow with a W wind increasing in strength. Tuesday and Wednesday look to return to fine and sunny weather.
Temple Basin, Broken River, Cragieburn, Cheeseman, Mt Hutt, Porter Heights, Mt Olympus– A fine and sunny Friday, NW winds increasing in strength overnight bringing snow to 1600m mid Saturday. Snowfall will continue in patches through to Monday with the freezing level dropping to 1100m but should be back to clear calm and sunny by Tuesday morning
Fox Peak, Mt Dobson Round Hill, Ohau– Friday looking sunny with a light NW wind, Snow forecast to come in mid Saturday and continue to snow through until Monday with moderate to strong NW winds. Clearing again on Tuesday to another spell of clear and sunny skies.
Treble Cone, Cardrona, Snow Park/Snow Farm, Remarkables, Coronet Peak– Fine at first for Friday with scattered cloud moving in mid-day and becoming thick by Saturday morning. Snow from 1600m Saturday afternoon and dropping to 1100m by Monday with gale W winds about the mountaintops. A possibility of showers expected for Tuesday Wednesday but otherwise fine.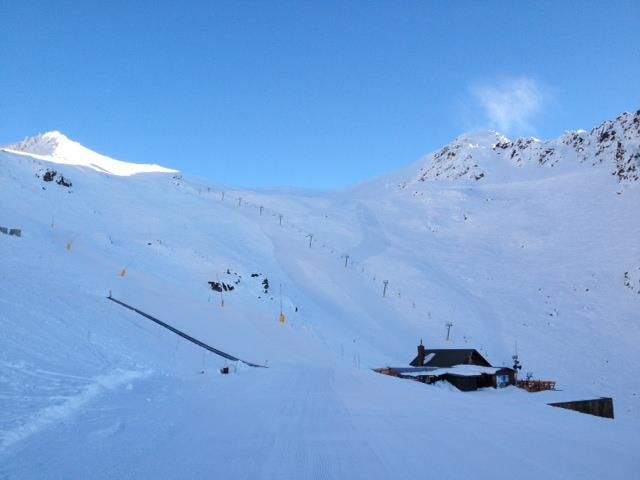 Another Stunner up Ohau! Image Ohau
Here's how the resorts are shaping up snow-wise
Snow Bases across the country (cm)
Whakapapa 170
Turoa 188
Tukino 102
Manganui CLOSED
Rainbow 67
Hamner Springs 77
Mt Lyford 175
Mt Hutt 205
Porters 110
Mt Cheeseman 95
Mt Olympus 145
Cragieburn 90
Temple Basin 81
Broken River 95
Fox Peak 75
Mt Dobson 240
Roundhill 90
Ohau 131
Treble Cone 102
Cardrona 85
Snow Park 35
Snow Farm 20
Coronet Peak 50
Remarkables 76
Queenstown Snowcats On Hold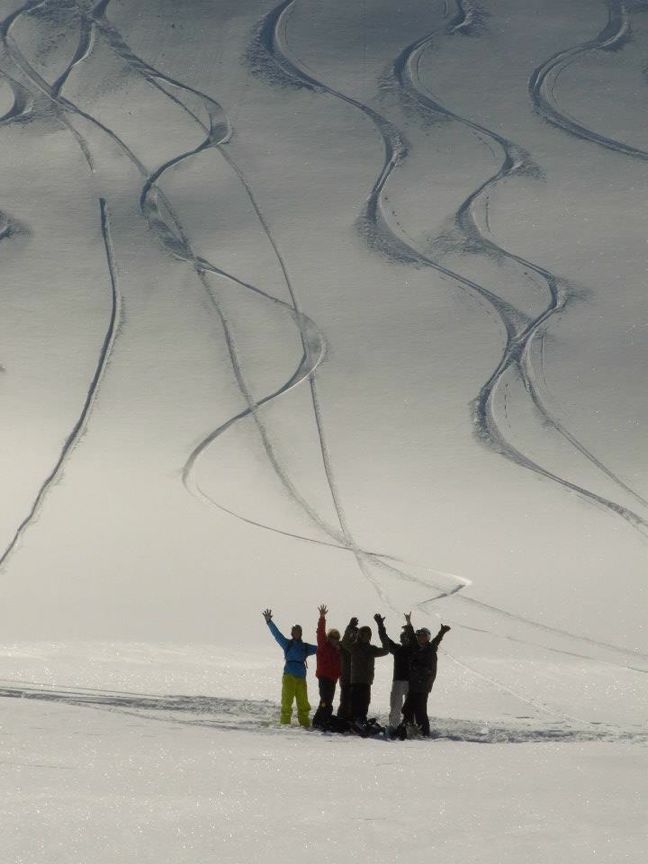 The ultimate powder fix… Heli skiing! Image: Southern Lakes Heli Ski
local Knowledge..
Ive bumped into quite a few people who have been heli skiing lately and by all accounts it sounds really good up high, if you've got some money to burn or are looking for a surreal experience then heli is the answer.. avalanche risk is relatively low at the moment so if you have touring skis or a splitboard then that is a cheaper alternative to getting out there and getting some fresh turns on some untracked.
This weekend at Cardrona will be the FIS world cup halfpipe event, a lot of aspiring olympic athletes will be up there trying to get some points towards their campaigns, should be great for spectating!
Ok thats about it from me for this week, get on out there and enjoy the epic snow all the mountains have to offer at the moment! Let it snow!
The Remarkables forecasts,
snow reports and
live snow cams.
Treble Cone forecasts,
snow reports and
live snow cams.
Snow Park forecasts,
snow reports and
live snow cams.
Cardrona forecasts,
snow reports and
live snow cams.
Turoa forecasts,
snow reports and
live snow cams.
Coronet Peak forecasts,
snow reports and
live snow cams.
Whakapapa forecasts,
snow reports and
live snow cams.
Mount Hutt forecasts,
snow reports and
live snow cams.