Oakley Prizm Palooza Parties – Jindabyne And Mt Buller Wrap-Up – Brand Watch
July 12th, 2017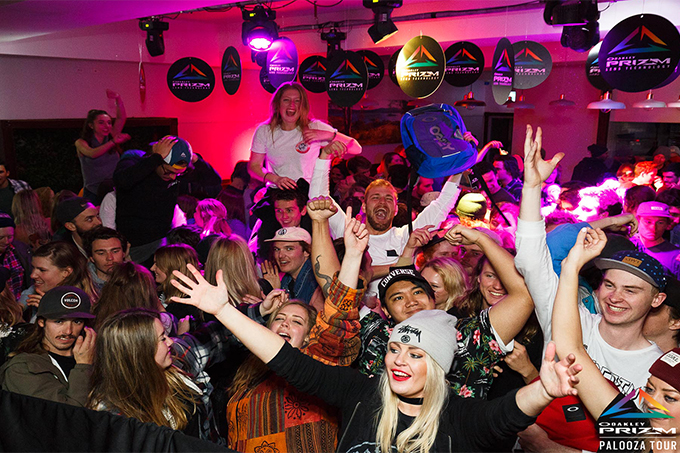 Definitions of the word 'Palooza' vary with most sources describing it as 'an exaggerated event'. The Macmillan Dictionary might be more on the money with its definition – 'A huge party'. Image:: Oakley
Mountainwatch | Matt Wiseman
The Oakley Prizm Palooza Parties aren't just bringing some top-notch alliteration, they're also bringing with them plenty of good vibes, great vision courtesy of the Prizm lenses and now even some snow. We promised we'd keep you posted on the Palooza Parties shenanigans here, so that's what we're gonna do.
No strangers to throwing a good party, Oakley's 'Palooza' which we've previously established courtesy of Wiktionary as meaning 'over the top' is well and truly underway with stops at Jindabyne and Mt Buller already under its belt.
Mt Buller
The Kooroora Hotel hosted the first First Palooza Party for 2017 and boy was it a good one with tunes provided by none other than Yo! Mafia.
Check out the photos below.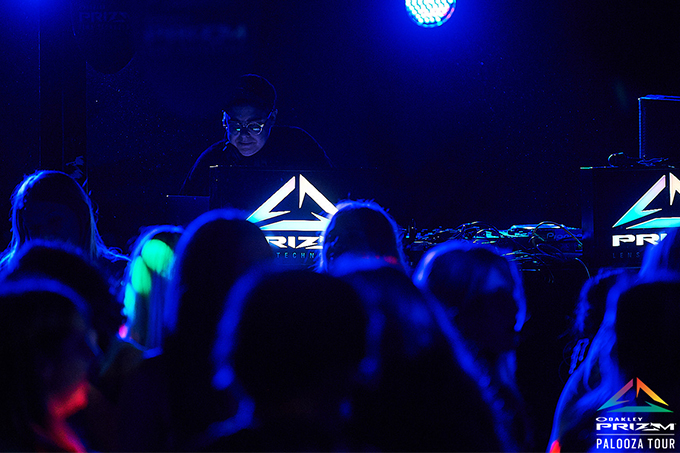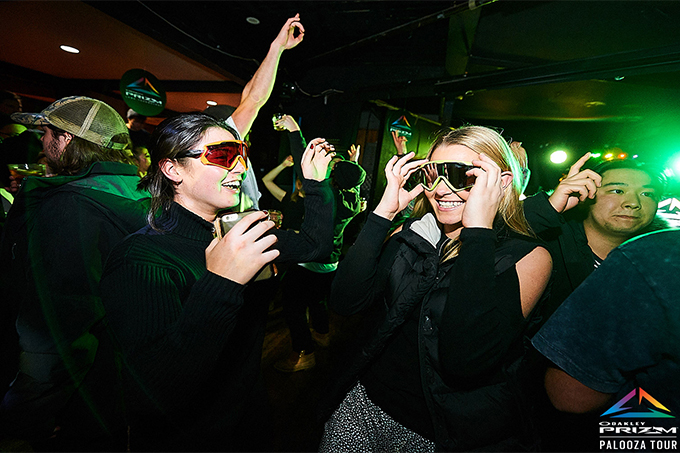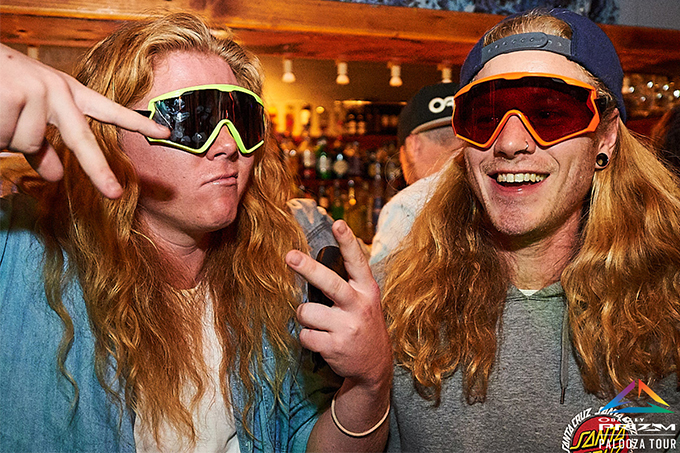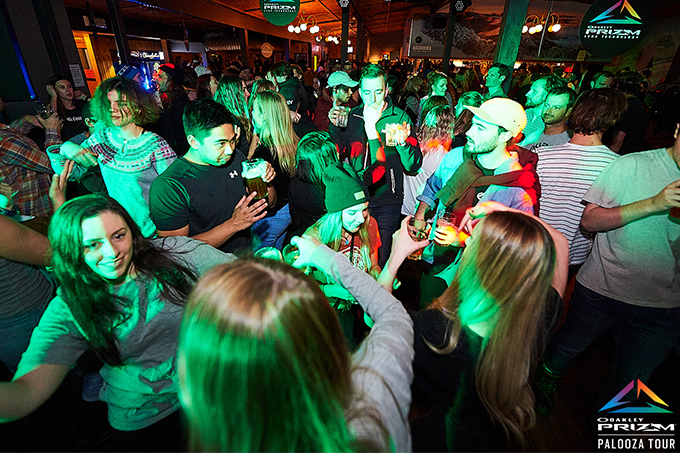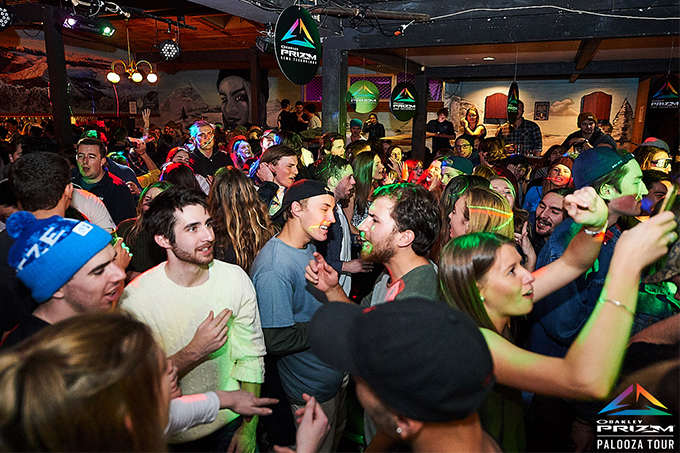 Jindabyne
Where else but Banjo's would host the fine folk of Jindabyne, for the Palooza Parties stop there on Wednesday July 5th. And what a 'huge party' it was, with reports that it was the biggest and busiest night Banjo's has seen in 2 seasons!
Fresh from playing gigs at Vivid Sydney were the very talented folks from Purple Sneakers, whose DJ sets have evolved into a label/blog/institution that now tours nationally.
Check out the photos below.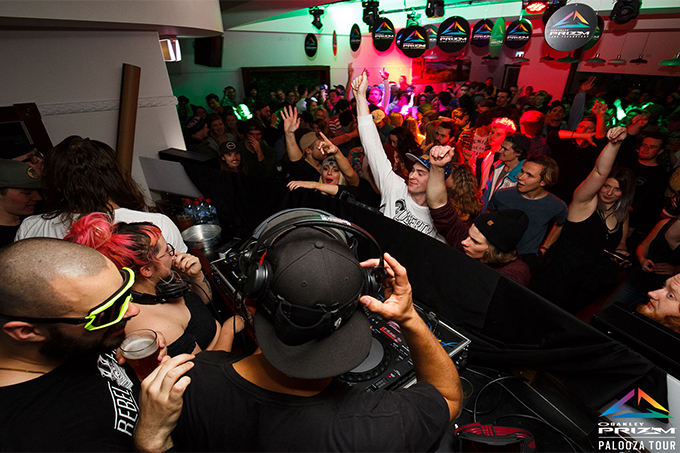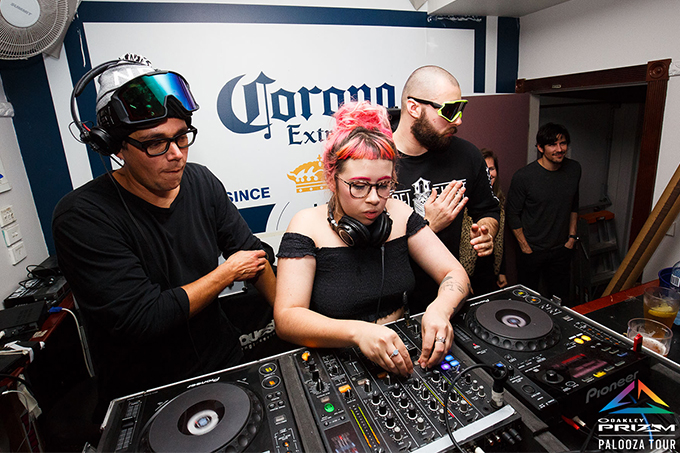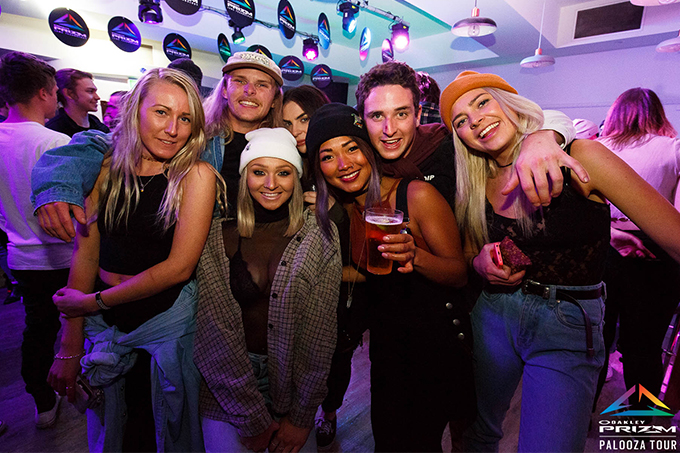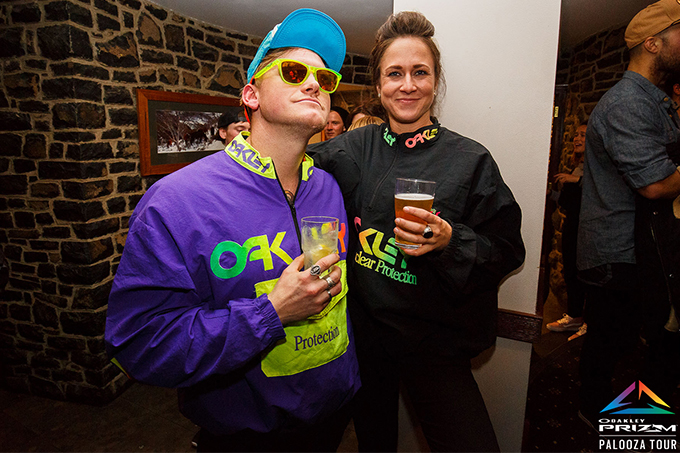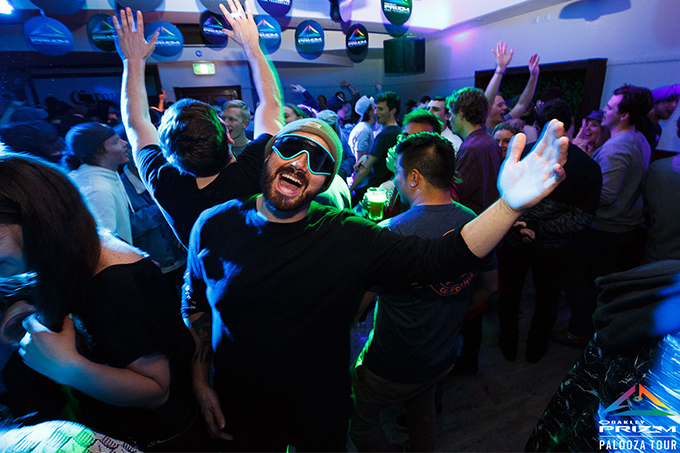 The Technology
Oakley has been making party worthy 'speed dealers' for years, and throwing parties to boot for just as long. But let us not forget to what do we owe the pleasure of these extravagant Palooza Parties – i.e. the Oakley Prizm lens technology.
I asked my mum what she thought of the Prizm lenses (my mum happens to be an optometrist, but I probably would've asked her anyway) and she said they were certainly at the forefront when it came to clarity in variable light conditions.
It's worth looking into (pun intended) our comprehensive review of the Prizm lenses here.
The technology will also be availed to you, the public, over the respective party weekends for demo-ing across the various resorts. From 9am – 4pm daily, you can test the latest Oakley tech and from 9pm you can swap the Oakley goggles for the beer goggles. Throw in plenty of giveaways and what's not to like?
What's Next?
No doubt these photos have stoked your FOMO levels, so you'll be pleased to here that the lights haven't been turned on just yet and Oakley are set to keep partying for a few more nights at the following destinations.
Mt Hotham
Saturday 15th July – Swindlers – Rats DJS
Facebook Event here.
Thredbo
Saturday 22nd July – Keller Bar – Halfway crooks
Facebook event here.
Falls Creek
Saturday 5th August – The Man Hotel – CRXZY SXXY CXXL DJS
Facebook event here.
Check back here at Mountainwatch next week for our wrap-up of the Hotham tour stop.