PHOTO GALLERY – Perisher King of the Mountain
August 23rd, 2010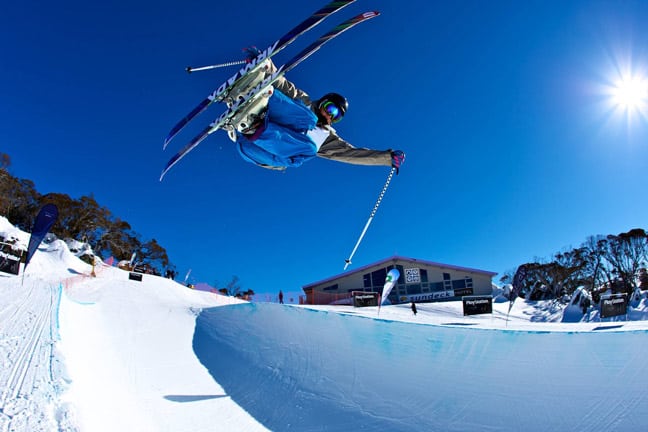 Jono Lipzker took out third place in the superpipe.
Photos | Harro
On a picture perfect day at Perisher, some of Australia's brightest freestyle skiing stars turned it on in the King of the Mountain Series.
Kicking off in the PlayStation Superpipe, competitors in Men's, Women's and Grommet's categories took to the freshly groomed walls hitting some amazing manoeuvres.
The Open Men's Superpipe event saw a tightly contested affair with international freeskiing sensation Russell Henshaw from Jindabyne taking top honours. "Russell took to the Superpipe with vengeance today boosting big time out of it and nailing some sweet cork 9's," said Alan Davis, Perisher's Events Coordinator. In second place was another hot local skier Jordan Houghton and third Jono Lipzker, again from Jindabyne.
In the Grommet's section, Oliver Denham held off Cameron Waddell and Ethan Topalovic. "It was great to see the kids getting in and having a crack, that's what it's all about nurturing and developing our local talents and providing a solid competitive environment for them to excel," said Neil Thew PR & Business Development Manager, Perisher.
Two girls contested the challenging pipe event with Dani Bauer edging out Amy O'Callaghan.
Next, the competition moved to the PlayStation Slopestyle course with the field facing a flowing mix of kickers leading into a massive 70ft booter at the base.
In a carbon copy of the Superpipe event, Russ Henshaw upheld his international credibility outscoring Jordan and Jono for the minor prize-money.
In the Grommet's, Spencer Barnes from Sydney peeled off an amazing run that featured an invert at the top and a clean air off the mac-daddy bottom booter to smash Oliver Denham and Cameron Waddell into second and third respectively. No females contested the Slopestyle event.
The King of the Mountain now moves to a Giant Air / Gap Jump to be held 11 September. Perisher invites all gun skiers to take part with cash, PlayStation and Columbia Sportswear prizes up for grabs.
"We ask that any skier who thinks they're good enough to compete with the best, come to Perisher 11 September for the big air event. As a resort we want to see skiing events back in the forefront. Along with the Series sponsors PlayStation and Columbia we intend to make this a media event, so the profile of the competitors will be enhanced," said Neil Thew.
Check out the Perisher snow cams, daily snow reports and forecasts
Click on any image to open gallery.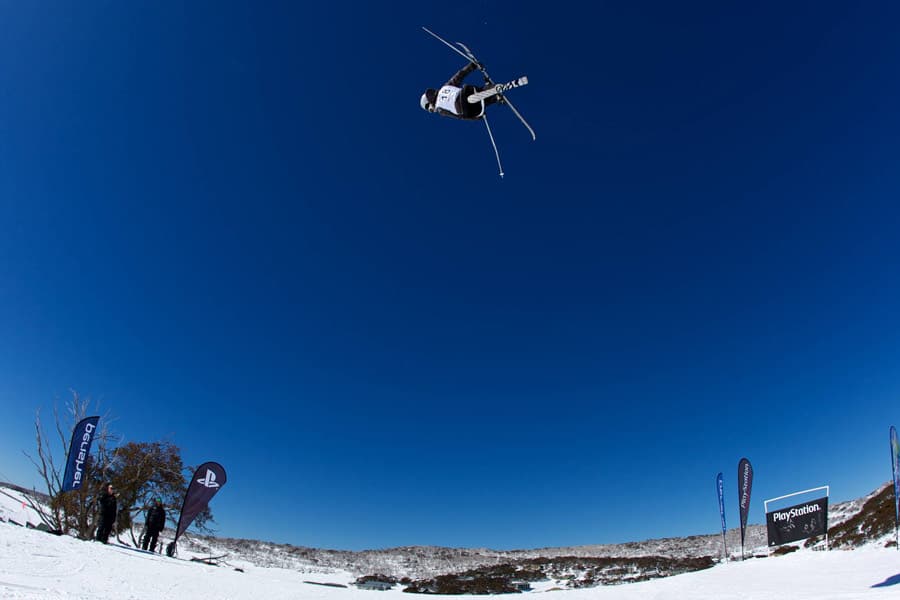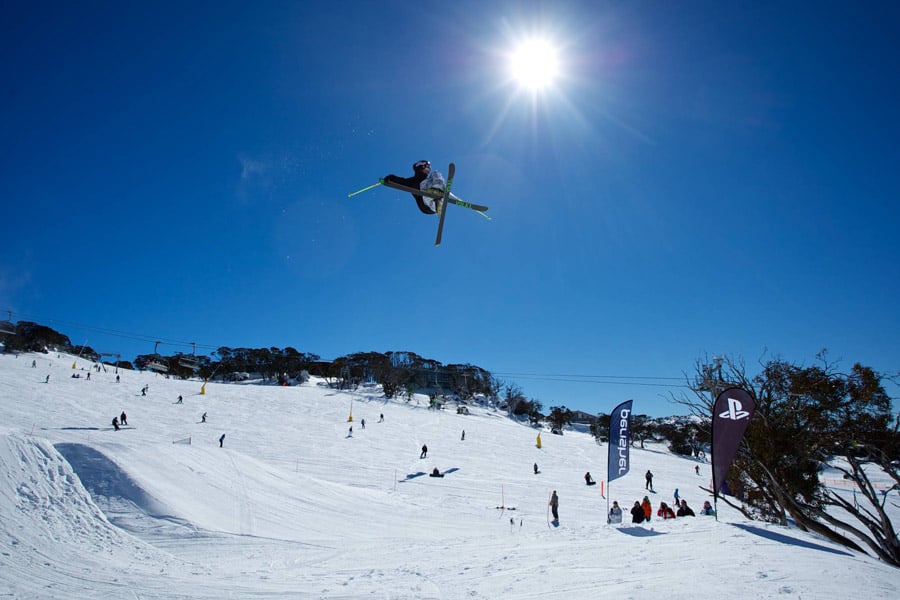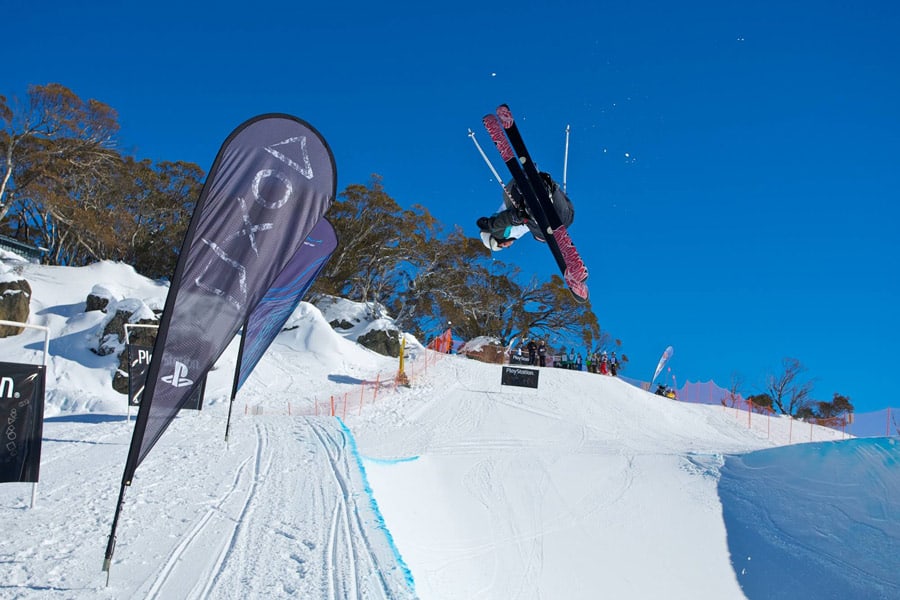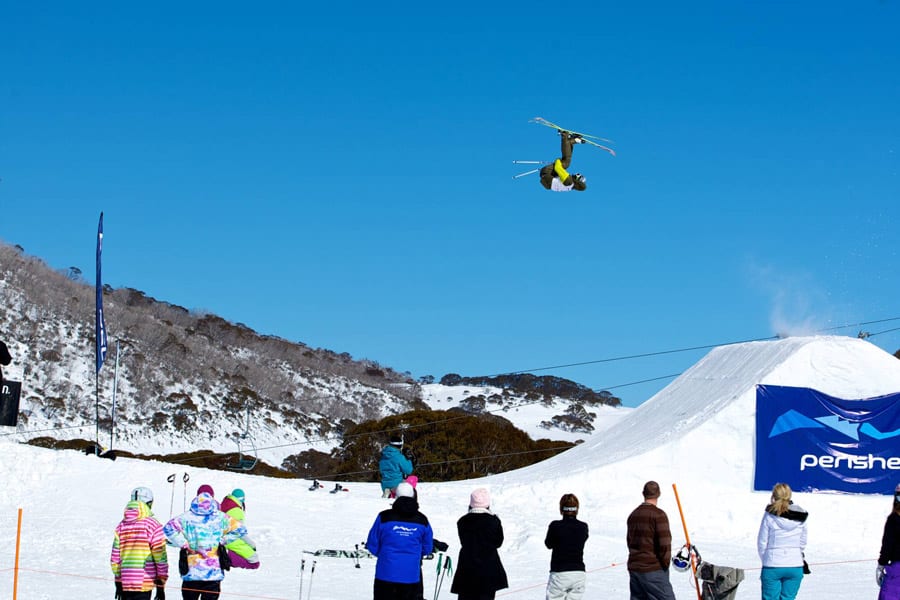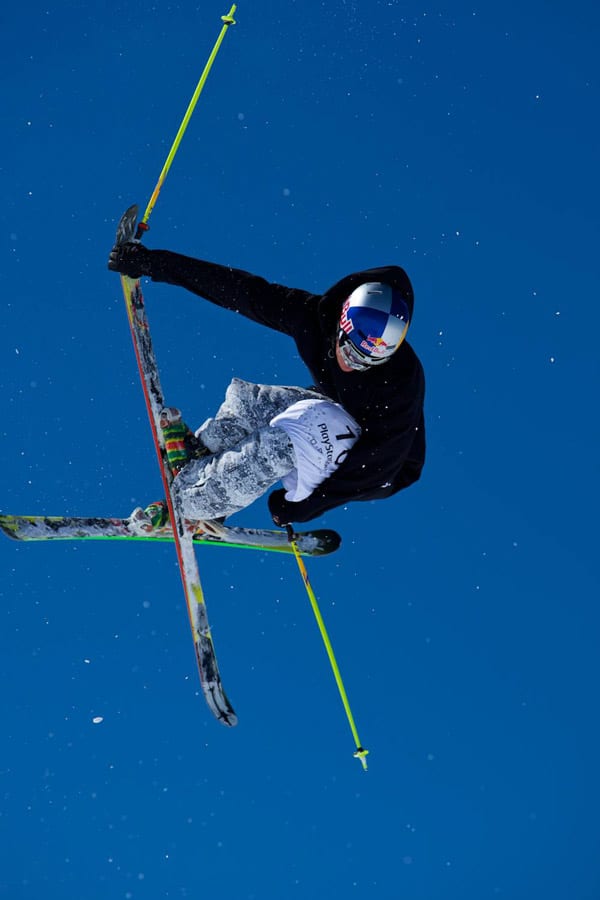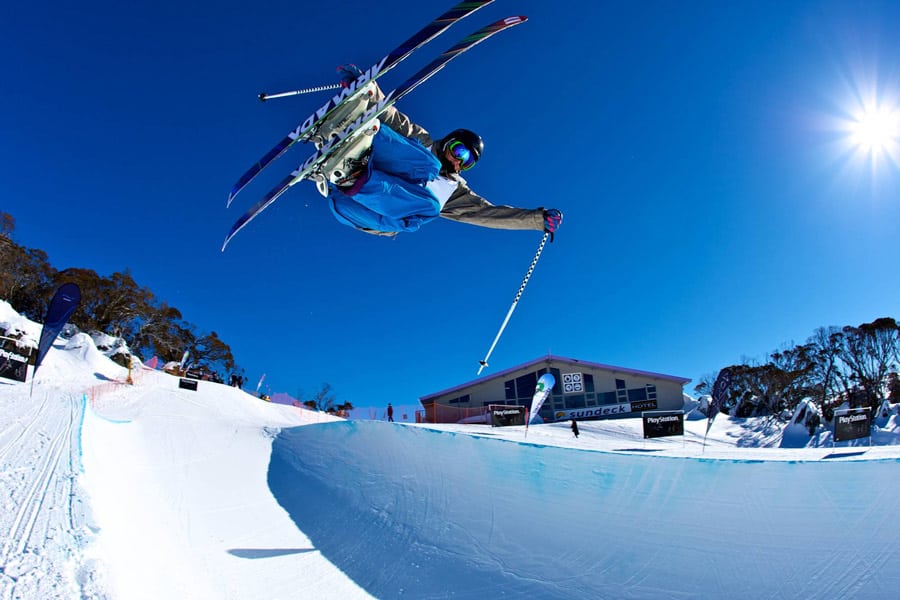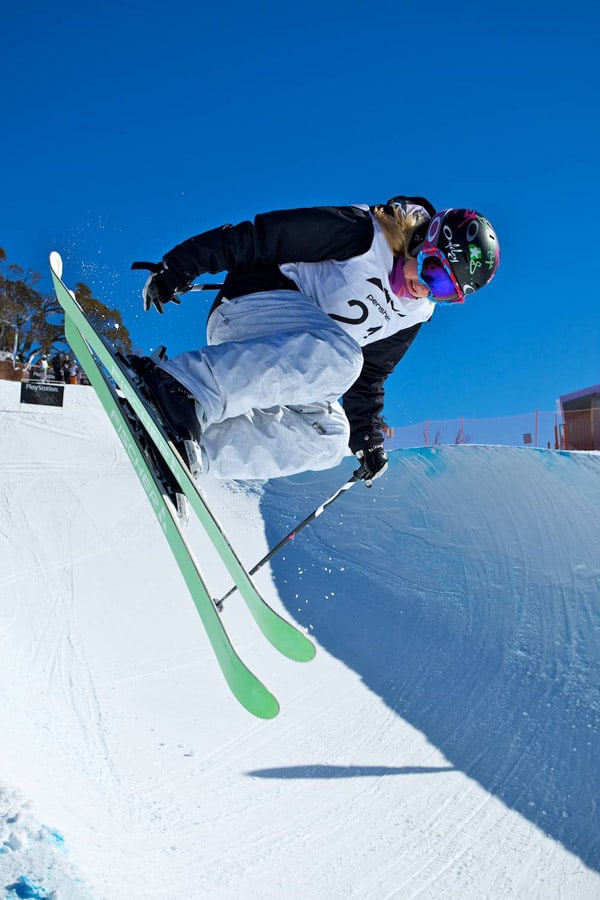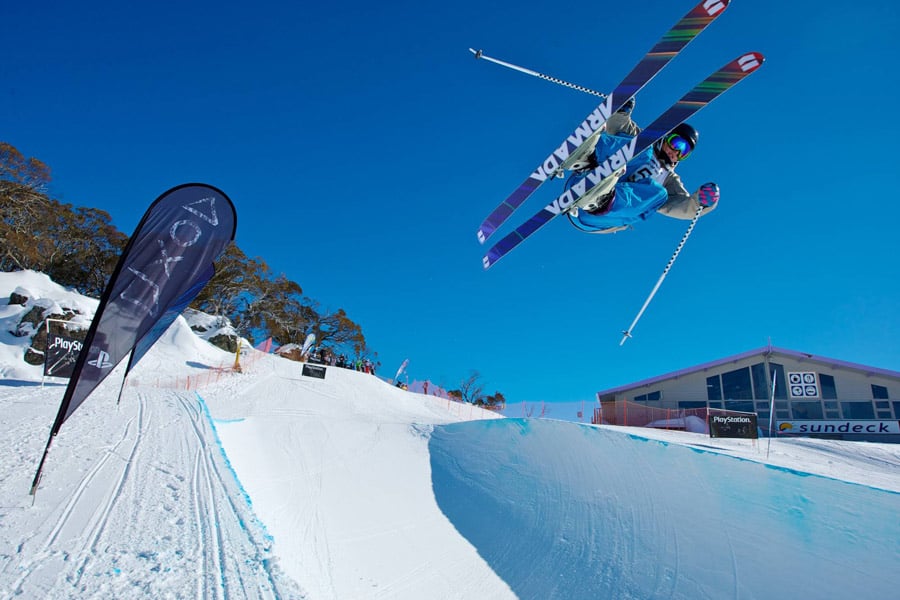 Perisher forecasts,
snow reports and
live snow cams.