Season Outlook 2014 – September Update – New Zealand
September 2nd, 2014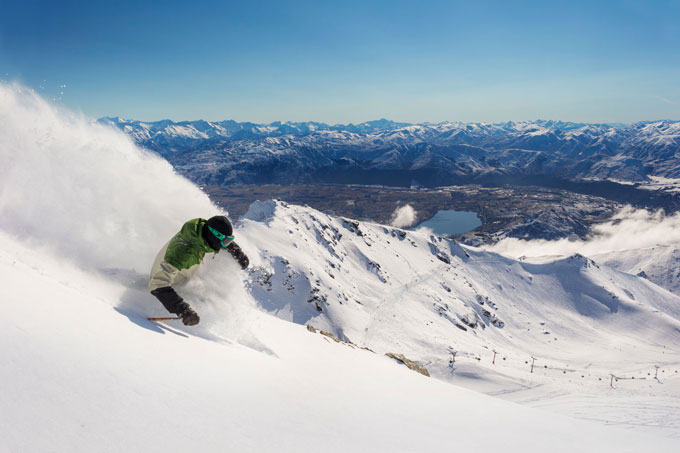 While the powder days have been few and far between, this mid-August dump was perfect. Harry Pettit getting after it at The Remarkables Image:: Vaughan Brookfield
New Zealand Snow Outlook | The Grasshopper
We got lucky in August with some heavy falls to start the month, and that's allowed us to ride out the last two weeks of fine weather in style. With snow on the ground, the cold clear nights have kept the snowpack in fairly good knick and things don't look too bad heading into September. So with a month or two to go in season 2014, let's have a look at what's to come.
We've started September in the grip of a remarkable high pressure system that's taken a full two weeks or more to drift from the western Tasman Sea into the waters east of New Zealand. The high has got one last trick up its sleeve before it leaves us for good… it's getting in the face of the next low moving through the Tasman Sea this week and forcing it to track north past Cape Reinga, putting the kybosh on the chances of any decent rain for the South Island (although a southerly might bring in a few snow showers to Canterbury on Friday). For Ruapehu, we're likely to see a patchy mix of snow and rain over several days, but probably not anything spectacular or devastating.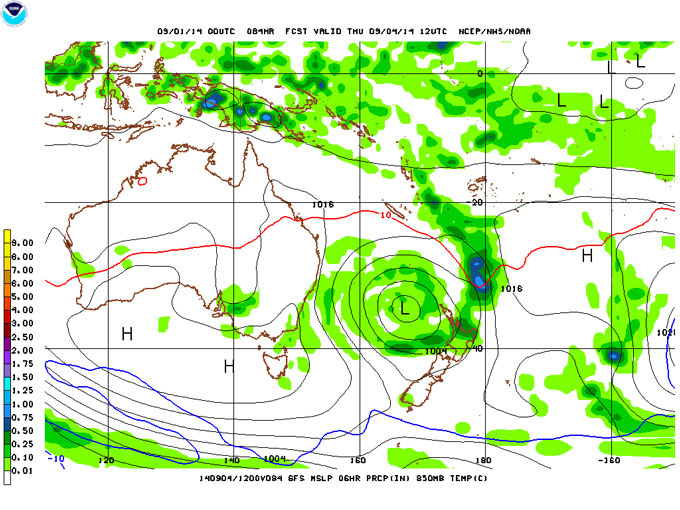 The next low skips the South Island in favour of the north. Source:: NOAA
Once that low clears the country we're then going to see another high move into the Tasman Sea and rebuild a wall of defence against anything encroaching from the west. Long story short, we're look at dry conditions until that high finally yields to a series of fronts around 11 to 15 September.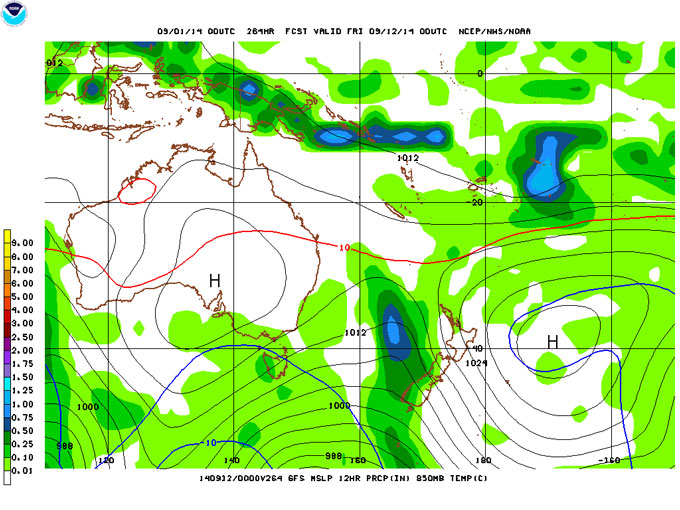 The next high finally yields to a front or fronts around 12 September. This has potential to be big. Source:: NOAA
There's a lot of uncertainty around exactly what these fronts will look like, how intense, how cold, etc. They could be massive, or fizzle without a fight. But what seems clear is that after they move through we're going to see another high pressure system in the Tasman Sea, maintaining a cool but mostly dry flow across the country in the third week of September. There's even a slim chance that high will last a second week, carrying the fine weather all the way through to the end of the month.

More high pressure from mid-month onwards. Source:: NOAA
In summary, for the next three week, the only thing we've got to hang our hopes on is that series of fronts around the middle of the month. Whether or not this turns into something or not, the good news is that overall the temperatures should remain in check, with fine weather either side of the fronts allowing clear skies and overnight freezes to help maintain the snow pack.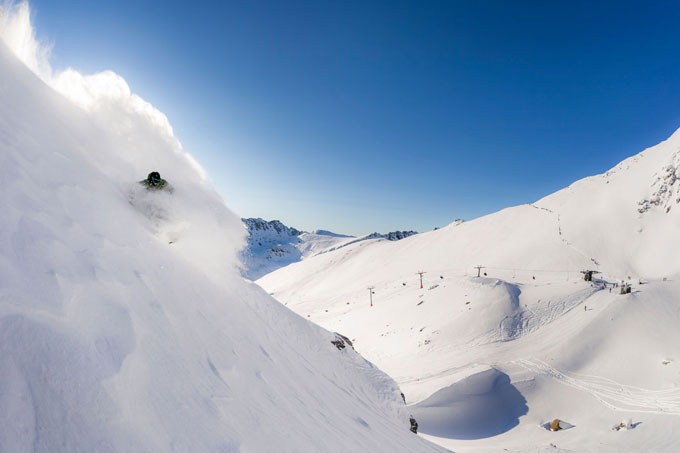 Just to rub it in a little more, here's another. Hopefully those mid-September fronts deliver a carbon copy. Image:: Vaughan Brookfield
We can't rule out something popping up during the last week of September, but it's going to be pretty late in the piece by then, and so chances of snow are declining and chances of rain are increasing.
There's nothing here to make you jump for joy, but also nothing to make you panic. This has been a very middle of the road kind of year so far, and it looks like that is going to continue.
That's all from the Grasshopper. If you've got a different theory on what's going to happen this month, or just want to provide feedback, then please hit me up at grasshoppermw@gmail.com or join the discussion below.