Season-Starter Delivers up to 50cm – The Storm in Photos
July 13th, 2015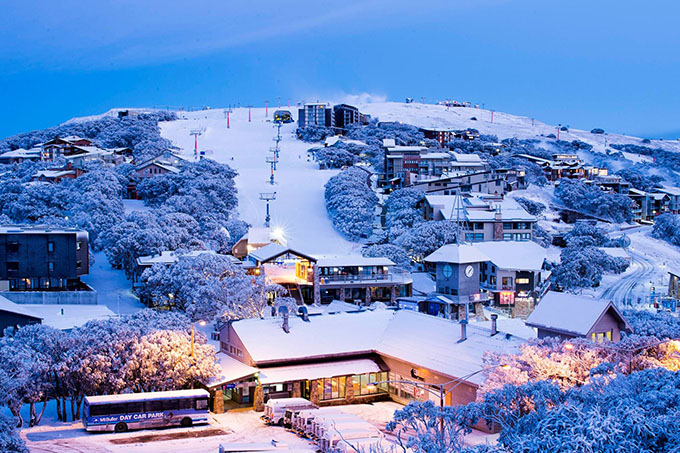 Mt Buller awoke to a very welcome blanket of snow on Sunday morning. Image:: Mt Buller
Mountainwatch | Storm Gallery
A few have called it "Snownami", others coined it the Antarctic Vortex; but no matter what you call it, the last few days have finally delivered what every Aussie skier has been dreaming of.
As forecast by The Grasshopper early last week, the first front arrived on Friday, with about 5-10cm falling throughout the day. The weather cleared up early on Saturday, which made for some spectacular skiing on open runs. By Saturday afternoon the storm had really turned on the tap, and Thredbo was reporting 35cm of new snow since the storm began.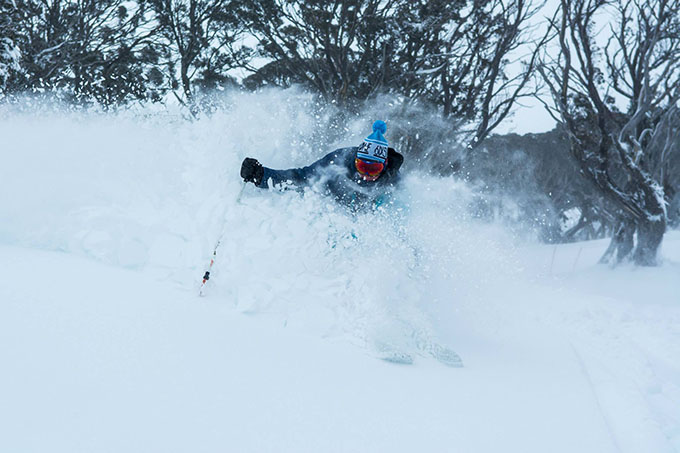 Thredbo's event manager Philippe Lahey smacks the lip of a powder pillow Image:: Thredbo
Temperatures rose slightly by Sunday night, and freezing levels did rise, but all the while the snow continued to fall above about mid-mountain in the NSW and Victorian resorts.
From Sunday to Monday, Reggae reported another 25cm, bringing Thredbo's storm total to over 50cm. So, with plenty of base-building snow currently on the ground, cold temps in the forecast and the prospect of even more fresh snow, we'd say that as of now July is shaping up to be pretty alright…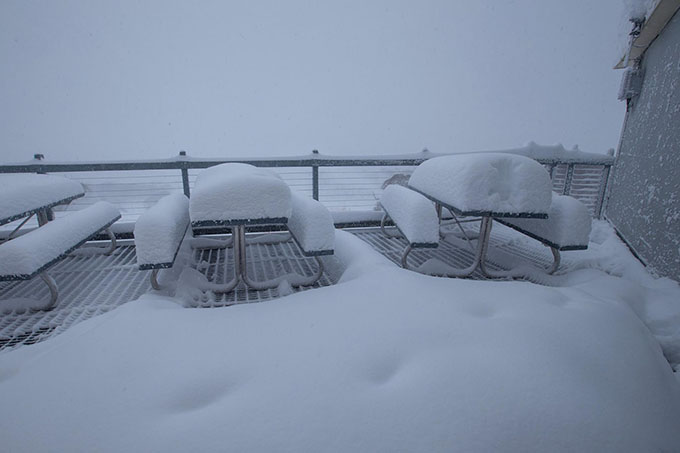 Perisher's mid-station shows the accumulation over Saturday night Image:: Perisher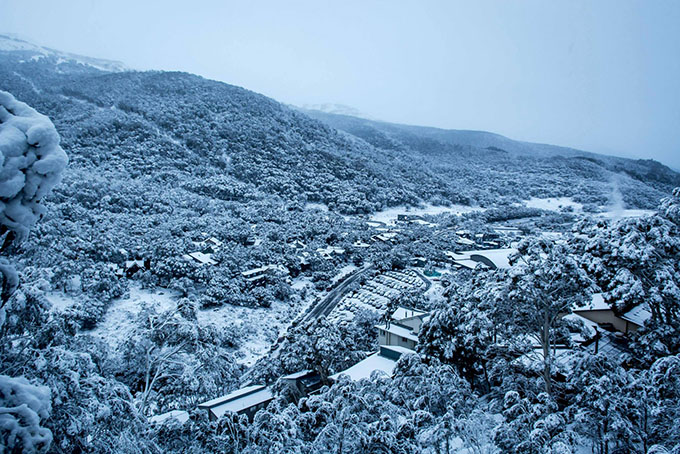 Thredbo's village at its best. Image:: Thredbo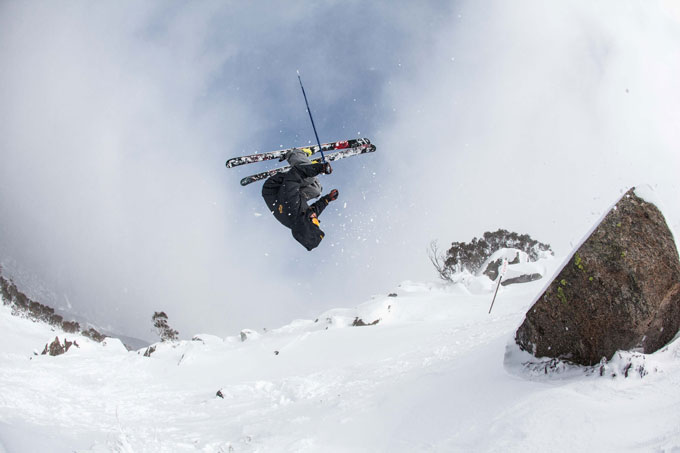 Local skier, Luke Juergensen was flipping out over the fresh snow in Thredbo Image:: Alister Buckingham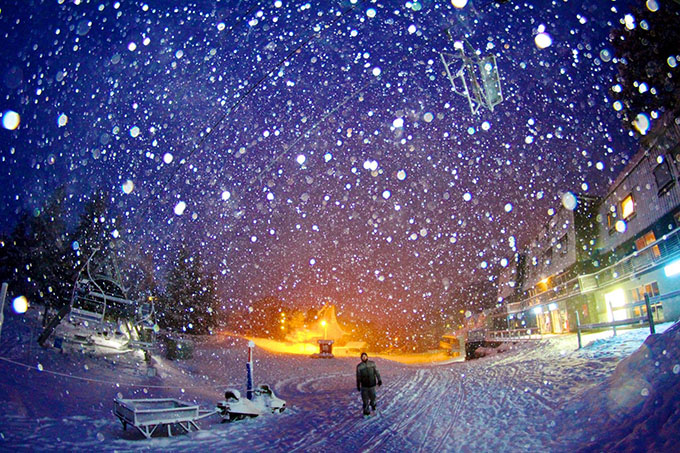 The snow storm hits Falls Creek on Friday night Image:: Hocking/Falls Creek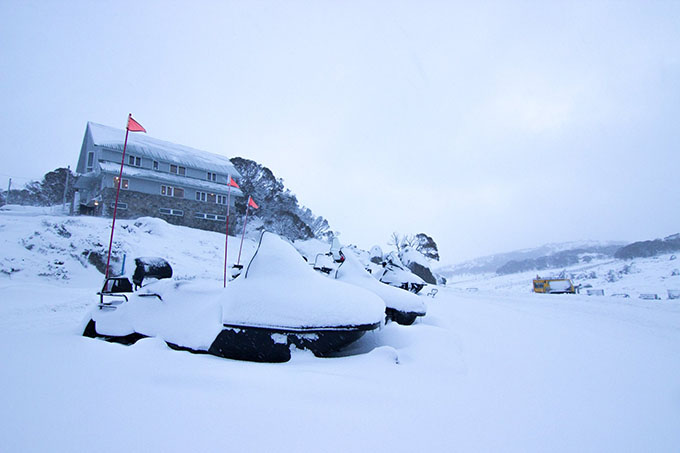 Perisher is saying it will open more terrain as soon as conditions allow. Image:: Perisher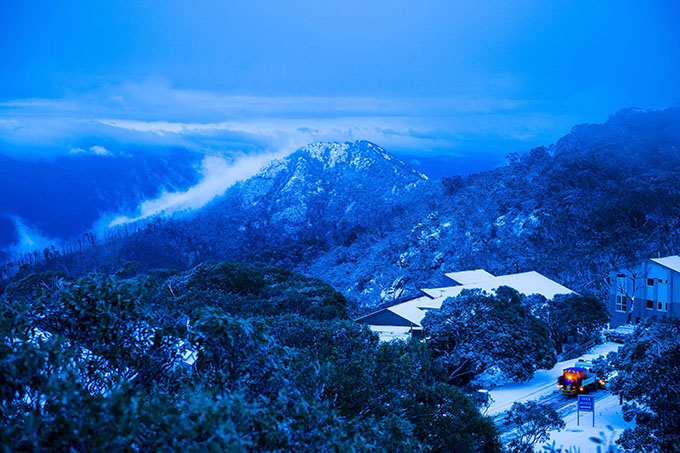 What a view, Mt Buller Image:: Mt Buller
READ NOW: Check the latest forecast from The Grasshopper Here