Snow Alert – 10 to 30cm inbound for Australia next week
July 17th, 2014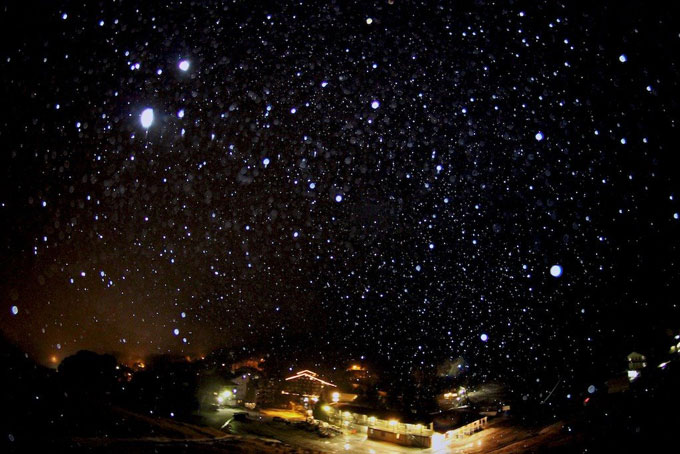 Snow continued to fall last night in Falls Creek, we can expect a short break of mostly fine weather over the weekend before more natural snow falls early next week. Image:: Hocking
SNOW ALERT
High confidence
Filed: June 17 2014
Updated:June 18 2014
The Grasshopper's jumping up and down and screaming for snow.
In today's forecast he said:
"A substantial front is going to move through on Monday June 23. The GRREEEAAATTT news is that the freezing level should fall soon after the rain arrives, so I only envisage losing about 10mm to rain, before we pick up 10 to 30cm (revised) of snow down to low levels. Don't get caught up or hypnotised by that upper figure. If you quote me, quote 15 to 30cm. We're still a long way out and estimates could rise or fall over the next few days. But I likes the looks of this one."
Keep you eye on The Grasshopper's daily forecast over the next few days to see how this one tracks. We should have a more definitive answer by the time this weeks' Weekend Forecast is sent out on Thursday, so if you haven't already, sign up below.
The Breakdown:
b>10 to 30cm across Monday (June 23) to Wednesday (June 25) (Alert level:Confident) Revised: June 18)
Are you in the mountains this week? Tag a#mountainwatchon your photos onFacebookandInstagramor email your shots toalexh@mountainwatch.com.