Snow Alert Aus – 15 to 30cm inbound
July 29th, 2014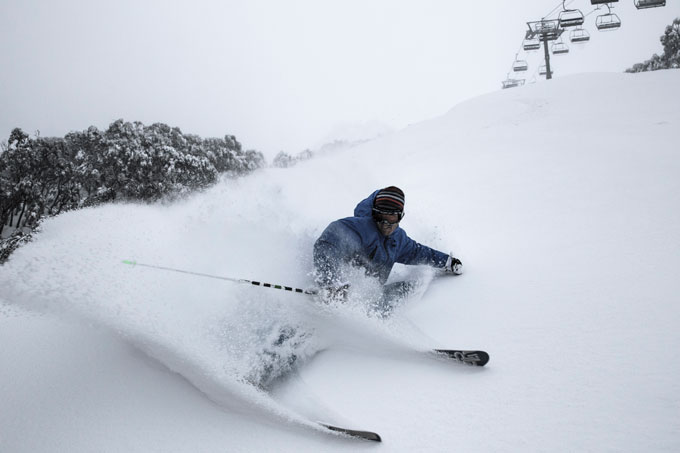 The storm that hit around the 18th July delivered some incredible snow to Mt Hotham, if temps stay low then we can expect a rinse and repeat this weekend Image:: Mark Tsukasov
SNOW ALERT
 Moderate, but increasing confidence.
Updated:July 29 2014
Just in time for August, a healthy update of fresh snow is on the way… 
The Grasshopper pegged this next system as a problem child earlier in the week and this is precisely what it's turned out to be. The high pressure system has strengthened slightly overnight, meaning that the forecasted totals have dropped a little. In today's detailed forecast he said: "The forecast totals have fallen to around 20cm today, basically because the high pressure is looking a little stronger. You may recall that yesterday I said this wouldn't surprise me. On the other hand, I wouldn't be surprised to see the model stick with a forecast of 20cm and for us to get 30cm anyway."
Keep your eye on The Grasshopper's daily forecast over the next few days to see how this one tracks. And don't forget to jump onto that email database to get the Weekend Forecast delivered straight to your inbox.
The Breakdown:
15 to 30cm across Thursday (July 31) to Saturday (Aug 02) (Alert level:Moderate.)
Are you in the mountains this week? Tag a #mountainwatchon your photos onFacebookandInstagramor email your shots toalexh@mountainwatch.com.