Snow Alert Aus – 30 – 40cm inbound – Updated
July 6th, 2014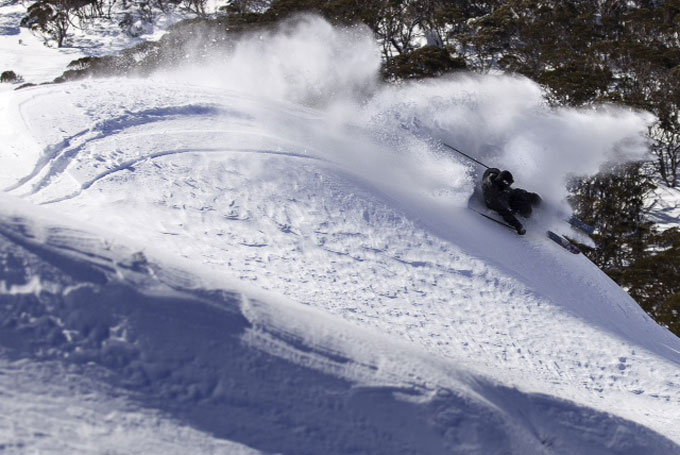 Dhanu Sherpa slashes some perfect Aussie pow in Thredbo over the weekend. No doubt this week will offer plenty of turns like this. Image:: Gareth Christian
SNOW ALERT
 The force is strong with this one.
Updated:July 9 2014
UPDATE
Unfortunately the totals have been dropped to the lower threshold of our snow alert. But not to worry, The Grasshopper remains confident that we will be seeing decent totals by Saturday. Images like the one below are starting to flow into our inboxes from the resorts, so safe to say that is snowing… Stay tuned for now.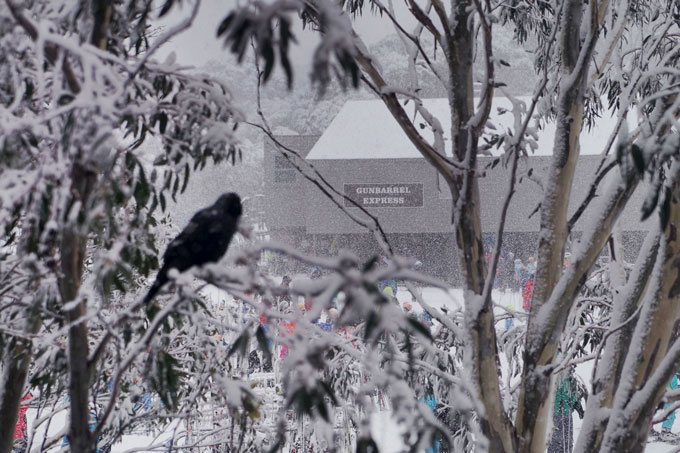 The storm arrived in Thredbo around 5:30am, Reggae says that around 5-10cm has accumulated already..
Once again we find ourselves in a perfect position. Cold air meets moisture and we will see snow to low levels by Wednesday. In the latest forecast The Grasshopper said, "Wednesday will see that low drive cold air and snow into the Alps. Once again, we're seeing very little potential for rain. This gloriousness continues with snow showery westerlies on Thursday and another cold front whipping through from Friday night into Saturday. All up we're talking another 30 to 70cm. We've been following this system for nearly two weeks now and I can't even believe I'm typing this."
Not bad, right? Stay tuned for updates as this storm nears closer.
Keep your eye on The Grasshopper's daily forecast over the next few days to see how this one tracks. And don't forget to jump onto that email database to get the Weekend Forecast delivered straight to your inbox.
The Breakdown:
30 to 40cm across Wednesday (July 9) to Saturday (July 12)Alert level:Red (that's good)…
Are you in the mountains this week? Tag a#mountainwatchon your photos onFacebookandInstagramor email your shots toalexh@mountainwatch.com.