Snow Alert NZ – UPDATED – Large Front Inbound, Possibility of 70cm
June 5th, 2015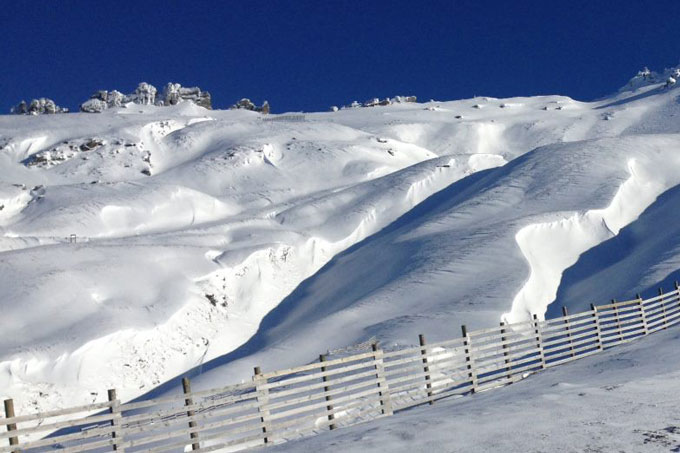 There's going to be some rain first, but areas close to the divide could be in for up to 70cm above 2000m. Image:: Treble Cone
SNOW ALERT – UPDATED
 It's raining, but snow is coming
Updated: June 9 2015
As promised, the rain is currently settling in, but as The Grasshopper noted in today's forecast, the snow is coming: "Late tonight the winds will tend westerly and the freezing level starts to fall, heading for around 700m by early Thursday. This will see snow lowering to low levels during Wednesday, with the heaviest totals close to the divide and the likes of Ohau, Temple Basin and Treble Cone likely to see some nice totals, especially up high.
"A few snow showers continue Thursday as winds tend north-westerly again ahead of another cold change Friday. That cold change should be worth another 5 to 10cm.
So, keep in mind that those totals will vary, and resorts closer to the Alpine Divide, and those with higher elevation, are going to do the best out of this storm. Stay tuned.
——————————-