SNOW JOURNAL – August Keeps On Delivering
August 28th, 2012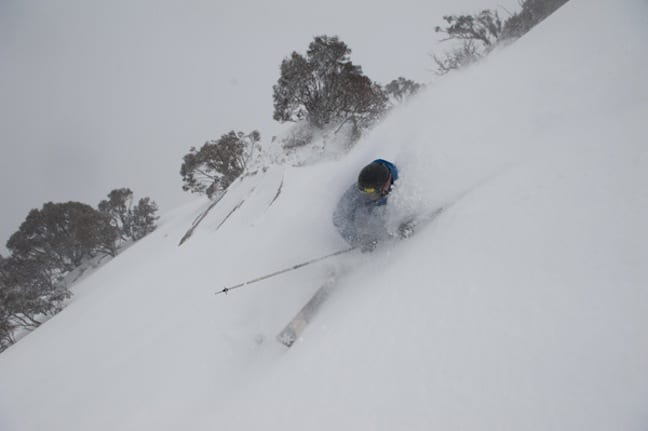 Steep and deep in Thredbo on Friday Image:: Mandy Lamont
Snow Journal | Reggae Elliss
There are a lot of superlatives being thrown around about the winter so far, but the consensus is it is the best since 2000. Unlike last year when it snowed all July, but not in August, or 2010 when we had nothing until August and then got 2 metres, this year has been one of consistency, cold temperatures and quality snow.
It has really kicked in over the past four weeks with the NSW resorts enjoying a cumulative total so far this month of 150 cm, Hotham and Falls 135 cm and Buller around 95 cm.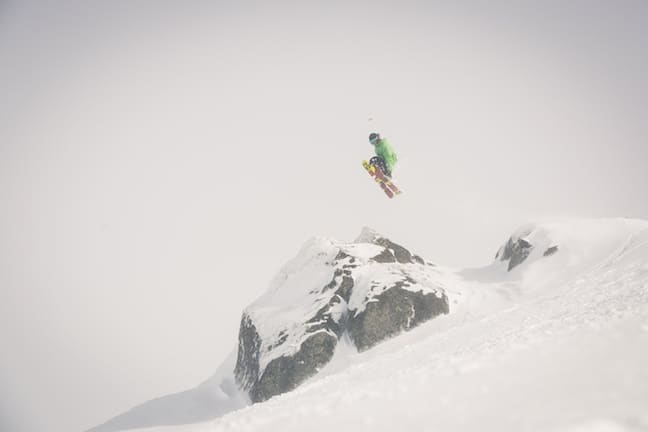 Friday has been called the 'Day of the Season", looks pretty good to us.. Image:: Perisher/Andy Lloyd
Over the past few weeks there has been an awesome powder day each week, the latest last on Friday 24 August, a day I reckon was the best of the year, as it snowed hard all afternoon and every run was boot deep, light fresh powder, after another 40 cm fell in a 30 hour period between midnight Thursday and early Saturday morning.
Last week was a classic Australian week, starting with a perfect bluebird Monday, a windblown Tuesday, before the warmest northerly airflow of the season kicked in on Wednesday. The change in the snow on Wednesday was dramatic, nice light dry, chalky snow for an hour after lifts opened and then it turned slow and sticky at 10 am, almost as if someone flicked a switch from winter to late spring.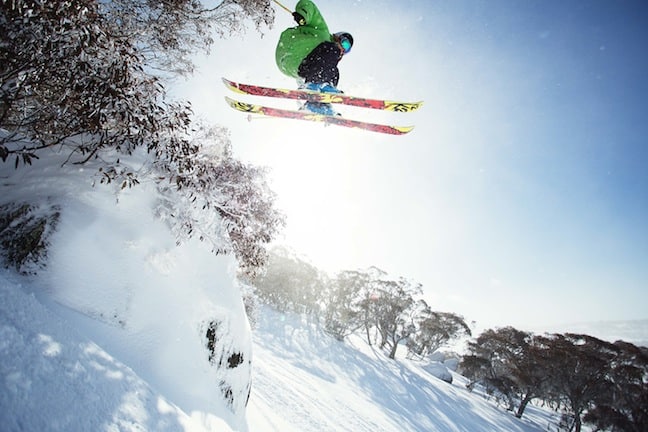 A steller day in Perisher on Saturday, when conditions are this good the Aussie terrain really opens up! Image:: Perisher/Andy Lloyd
All eyes were nervously watching an approaching cold front, the Grasshopper was calling a possible 30-50 mm of rain followed by 20 cm of snow. The rain arrived just after lifts opened on Thursday morning and it continued for most of the day, all the way to the top, although we did get 45 mins of wet snow above 1750 m from around midday. However that was short-lived, and it rained to the top of Mount Kosi until about 8 pm, and then stopped for a while. Perisher copped about 50 mm of rain and Thredbo 40 mm by the time the cold air and snow hit at 10 pm, snowing above 1600 m and lowering to Thredbo Village (1380 m) around about 11:30 pm. By the morning there was 5 cm in the village, 15 cm mid-mountain and it started snowing heavily. At 6 am Perisher reported 10-15 cm, Hotham and Falls 10 cm, and the snow continued all day. While visibility was poor up high, it was simply a matter of hitting the tree-lined runs and concentrating on the bottom half of the mountain. Here in Thredbo it was epic! Snow fell to the village with light dry powder continually coming down, areas like the Bluff, Cannonball, Golf Course and Michaels were as good as they get.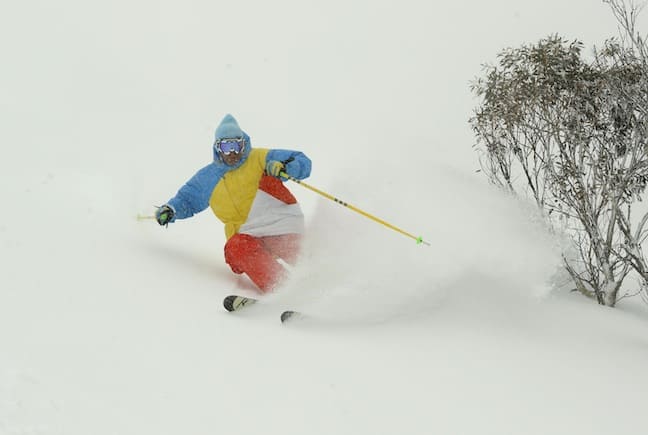 Haig Burbury finding some pow turns in Thredbo Image:: Courtesy of Thredbo
On Saturday morning the resorts were reporting another 15-25 cm in 24 hours and we were in for another powder day to start the weekend.
The snow was epic, a cold WNW wind ensured the snow wasn't wind-packed, and the quality was light and dry. The windblown snow that blew in here in Thredbo on Saturday afternoon was amazing! Boot deep talcum powder filling in each run!
Sunday was just as good and yesterday wrapped up the week with another perfect, bluebird day with light winds and epic dry snow, making for possibly the best four consecutive days of the winter.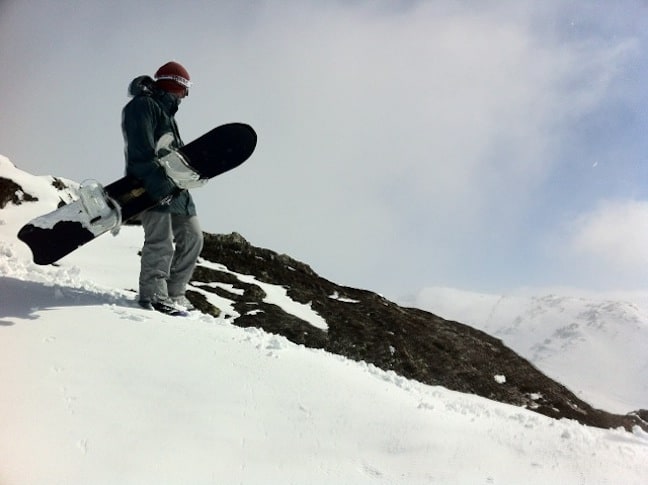 Matt Gillings hiking Perisher's sidecountry to avoid the weekend crowds on Saturday morning Image:: Alex Horvath
Now, it looks like we could see a similar situation develop this week, another front could bring in some rain tomorrow ahead of snow on Thursday, the Grasshopper is calling for another 10 cm. It may not be another 40 cm, but 10 cm, maybe 15, is a good way to round out a sensational August and will set up a spring that should see very good conditions through to whenever lifts close.
Perisher forecasts,
snow reports and
live snow cams.
Falls Creek forecasts,
snow reports and
live snow cams.
Mount Buller forecasts,
snow reports and
live snow cams.
Hotham forecasts,
snow reports and
live snow cams.
Thredbo forecasts,
snow reports and
live snow cams.