SNOW JOURNAL – The Cold Smoke Continues
August 13th, 2012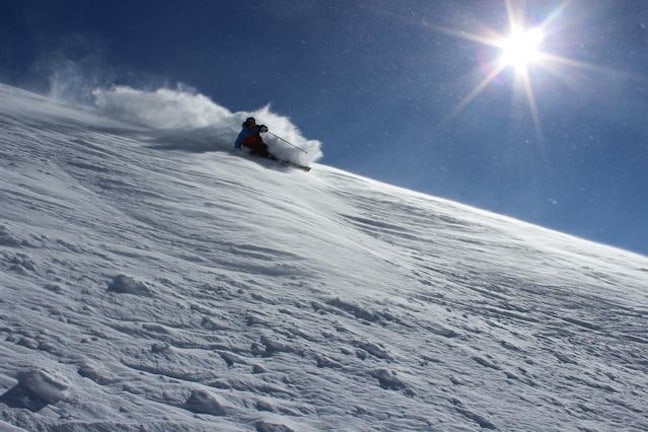 Craig Branch hooking into the light windblown pow in Thredbo Image:: Reggae Ellis
Snow Journal | Reggae Ellis
We are two weeks into August and the snow has been sensational so far. The month started off well with cold sunny days, cold nights and dry mid-winter snow backed up with some big snowmaking nights.
The first storm in ages hit on the weekend of August 4-5, bringing a lot of wind and blizzard conditions but only a few centimetres of snow. That changed overnight on August 5 with 15 cm of snow across the resort in both NSW and Victoria on the morning of Monday August 6.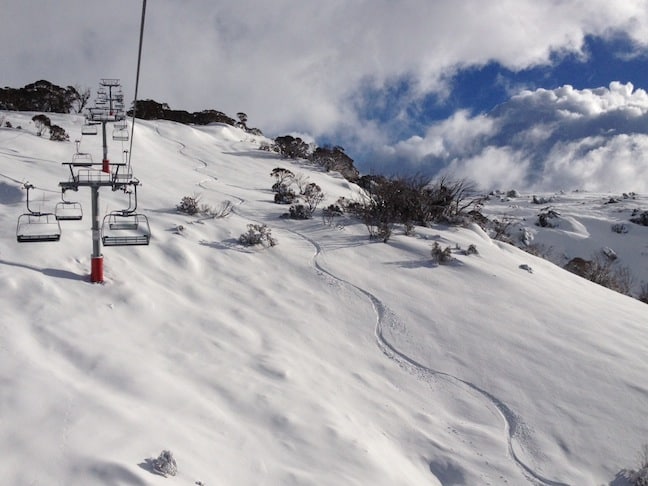 It doesn't get much better… Image:: Courtesy of Thredbo
This was the first powder day in a while and marked the start of an epic week, freshies for days on that Monday that was then followed up by great windblown powder on the following Tuesday and Wednesday.
The temps stayed around – 5 for two days, making for perfect dry snow and plenty of windblown drifts. The big surprise was on Thursday August 9, when Perisher reported 40 cm of snow, Charlottes Pass 30 cm, Thredbo reported 25 cm and 15 cm fell in Falls Creek and Hotham.
This snowfall marked the biggest single fall for the NSW resorts since June 21- 22 and set things up nicely for last weekend, most resorts received another top up between five and 15cms on August 9 and 10.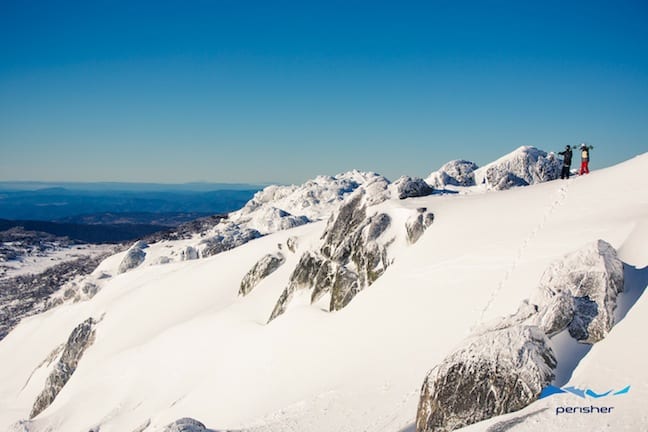 Avoiding the crowds out wide from Perisher, a classic day in the aussie mountains Image:: Courtesy of Perisher
The cold overnight temps continued and this past weekend was one of the best in a while, bluebird with light winds and awesome snow.
Today was another stellar day and the good news is that more snow is due this week!
The Grasshopper has gone ahead and issued a Snow Alert for this Thursday – Saturday, so it looks like powder turns again on Friday and Saturday.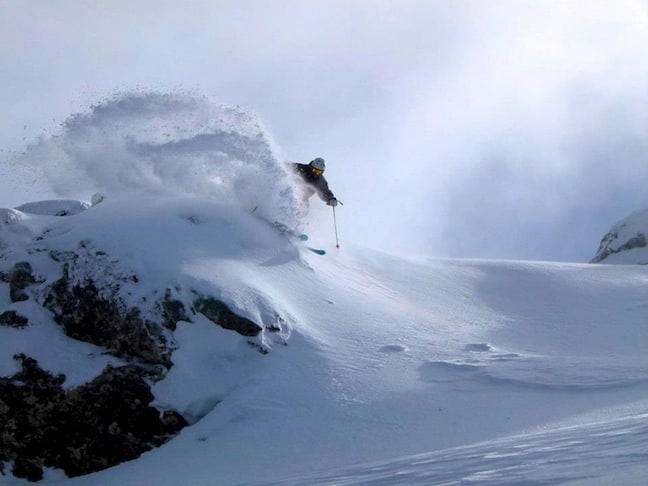 Steve Lee spraying buckets on his powder filled birthday, what a guy! Image:: Courtesy of Falls Creek
If you haven't been up to the mountains yet this year then you've missed out on some great snow and great conditions. With more heading our way this week and the mid-mountain base in NSW sitting at 165cms and well over a metre in Falls and Hotham now is the time to get up here and get amongst it.
Stay tuned to our daily snow reports from our independent locals in the mountains for how this next storm plays out.
Reggae Elliss