SNOW SEASON OUTLOOK 2012 New Zealand
April 3rd, 2012
Snow Season Outlook | The Grasshopper
Kia Ora folks. Time to take a quick look at what we can expect for the slopes of Aotearoa this year.
We're a long way out from winter, and global indicators like the El Nino Southern Oscillation (ENSO) aren't as much help predicting New Zealand's climate as they are for Australia, but let's have a crack at saying something useful anyway.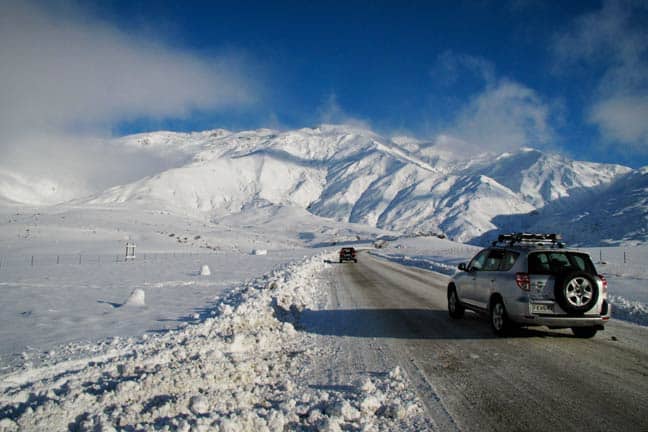 Wishing for a repeat of last year's amazing, abet late-starting, season. Image:: Pablo Azocar
ENSO
As a general rule, if we were expecting El Nino conditions during winter we'd also be expecting more frequent southerly winds, which can be good for encouraging conditions cold enough for snow. But those southerly winds will often be drier as well, so whether or not we get more or less snow in El Nino winters is going to depend on the exact set-up of the weather systems as they roll through.
On the other hand, La Nina events tend to mean more frequent north-easterly winds for New Zealand. These winds will be warmer (bad for snow), but more humid (bringing extra moisture into the region that could contribute to more snow if things go boom). You'd also expect, on average, weaker or less frequent westerly and south-westerly winds, which isn't going to be very helpful. Again, more or less snow is going to depend on the exact set-up of the weather systems, and a single event can still make a winter.
And as it happens, we've just come out of a La Nina and we're looking at neutral ENSO conditions this winter anyway. Two recent years with a similar flavour were 2001 and 2008. Of these two years, 2008 was OK for snowfall, and Ruapehu did very well, but from what I can see 2001 was a little mediocre around the Southern Lakes.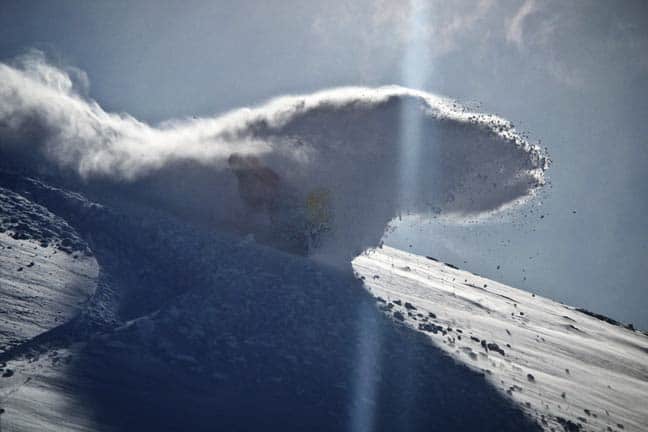 Bring on the pow. Image:: Pablo Azocar
Repeat of 2011 looks unlikely
Climate model forecasts hold another little clue for what we can expect this winter. The message from several models is that New Zealand is likely to experience higher surface pressures to the south-east, and lower pressures to the north. If this comes to pass, we'll be staring at more warm north-easterlies than average, and those higher pressures could get in the way of cold fronts moving through.
In addition, those higher than average pressures to the south-east are in the wrong "place" to help a massive southerly storm like we saw last winter spark up. Last year's doozy, which delivered snow almost the entire length of the country, came courtesy of a high pressure system in the Tasman Sea and lower pressures east of NZ that delivered a wickedly cold, active southerly for a couple of days. The strongest point I can make in this outlook is that I see little potential for a repeat this winter.
So what's my gut feeling? I'd say we're going to crib our way, bit by bit, to decent snow levels this winter – a couple of nice tops, but generally we'll see mediocre fronts adding five to 10 centimetres at a time. I'd be most concerned about the Southern Lakes missing out on their average, as more north-easterlies would make them both warmer and drier.
The further north you go, the less concerned I would be about getting enough precipitation, but the extra warmth could mean the snow line takes a bit longer to fall than normal.
We're a long way out, and there's a lot of weather to pass between now and July, so don't worry too much just yet. The great thing with snow outlooks is that every year has the potential to be a winner if the cards fall just right for only a few days. When booking your ski holiday this year, it's going to be more good luck than good management to strike both decent snow and some good weather to enjoy it in. As I've said before, all the more reason to book two holidays instead.
Got a different opinion? By all means send it through and we may publish the most interesting takes on Winter 2012.
That's all from the Grasshopper. We'll be updating this forecast monthly right up till opening weekend, so stay tuned for new information. As always, if you've got questions, feedback, or a bone to pick, hit me up at grasshoppermw@gmail.com or facebook.