Snow Season Outlook 2015 – June Update – New Zealand
June 2nd, 2015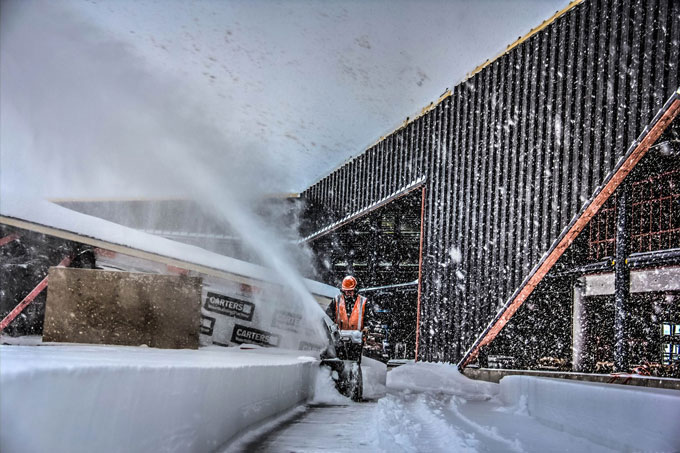 The winter buzz is strong in the South Island thanks to last week's dump. But what's instore for the month ahead? Image:: The Remarkables
New Zealand Seasonal Snow Outlook | The Grasshopper
Brought to you by ESS Boardstores
Less than a month to go, and confidence is sky high for the season ahead in New Zealand, especially about the Southern Lakes. Even Mt Ruapehu has been in the thick of it recently. But after a promising early start, what does the rest of the winter hold?
I would like to think that, if nothing else, I've been consistent with you in these seasonal outlook updates the last couple of months. The message has been, and still is, that we're on the way to an El Nino event and that's there's been nothing to worry about: Consistent westerlies with a bit of extra southerly flavour thrown in for good measure should supply a steady stream of fronts that will see solid snow bases building about the Southern Lakes and Ruapehu as the winter progresses. I've also expected one or two good southerly storms to see things right about Canterbury.
So the question is, am I seeing anything that would steer me away from these earlier indications? The answer is: not really.
>Ruapehu
It's a little early to comment for Whakapapa and Turoa, but so far they've seen exactly what I would have expected. There's a promising little base forming and every indication that fronts will keep rolling through. Some of those will be a bit too warm during June, leading to base-killing rain, but as we move into July and August the scales will tip to favour snow, the way they do every year.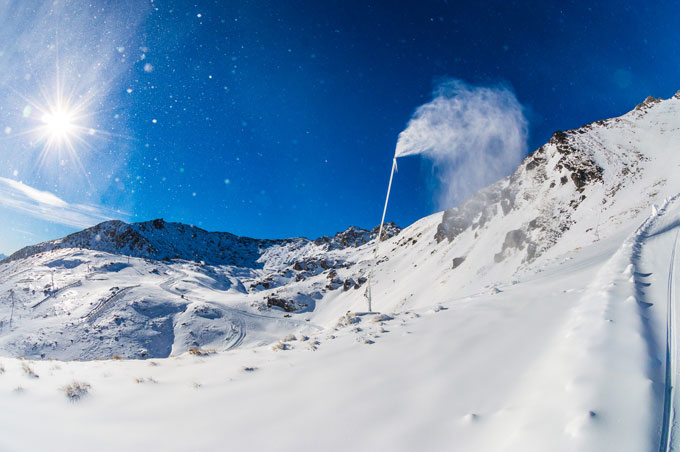 A snow gun hard at work on Curvey Basin. Image:: The Remarkables
Southern Lakes
Queenstown and Wanaka are off to a flyer and there's a mix of both rain and some decent snow lined up for this week. In both of my previous outlooks this year I've mentioned that I thought Queenstown was the safe bet this season. So far that wager is paying off, but I also wouldn't be surprised to see a couple of quiet weeks through the middle of June.
Canterbury
Canterbury resorts aren't exactly setting records yet, but we know it only takes one good southerly to get them started and there's still plenty of time for something to show up before the end of June. The low crossing the South Island on 3 and 4 June could yet do the job if the cookies crumble in our favour (although for now it looks like too much rain followed by not enough snow).
It's all good
Once again, let me repeat, reliable westerlies spell a solid, but not necessarily remarkable season. Warm conditions and rain could still play the villain during June, but as we roll into July expect to see bases climbing steadily higher.
We'll update this outlook in early July. If you've got a different theory on what's going to happen this winter, or just want to provide feedback, then please hit me up on the discussion below. Or you can follow me on facebook.
SIGN UP TO THE GRASSHOPPER'S AUS/NZ WEEKEND FORECAST:

The Remarkables forecasts,
snow reports and
live snow cams.
Treble Cone forecasts,
snow reports and
live snow cams.
Cardrona forecasts,
snow reports and
live snow cams.
Turoa forecasts,
snow reports and
live snow cams.
Coronet Peak forecasts,
snow reports and
live snow cams.
Whakapapa forecasts,
snow reports and
live snow cams.
Mount Hutt forecasts,
snow reports and
live snow cams.