Snow Season Outlook 2015 – May Update – Australia – Wrong'un's Revival
May 4th, 2015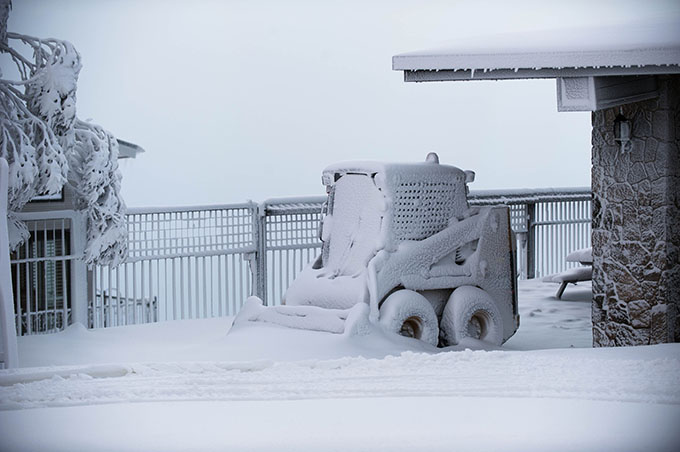 June 30, 2014 – far too cold for work. Winter beckons. Image:: Mt Buller
Australian Seasonal Snow Outlook | The Grasshopper
Brought to you by ESS Boardstores
Every good story needs a hero, a villain, a joker, and a few twists along the way. This month's seasonal forecast update sure as sugar isn't Shakespeare, but it's covering all those bases.
One thing is certain this winter, and that is the high chance of a full blown El Nino event in the Pacific, with the odds currently tracking at higher than 80 per cent. This is the main constant that carries over from our first seasonal outlook of the year, which is required reading if you want to follow this month's update.
The Villain
We lay down the situation last month. A strong signal for El Nino was also backed up by models leaning fairly heavily towards the "Classic" variety, characterised by higher than average pressures over south-eastern Australia that historically have tended to keep fronts and snow away from the Australian Alps.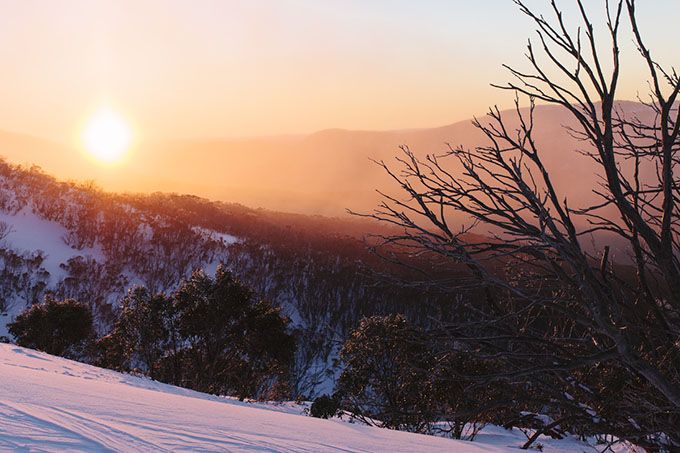 Could we see a repeat of that season-saver in 2013? Image:: Thredbo
The Hero and Her Twist
The big change in forecasts over the last month is that the chances of a "Wrong'un" have surged back into contention. You'll remember that Wrong'uns have been associated with more frontal activity and some very big snowfall years. We like Wrong'uns. One key model in particular is now backing the Wrong'un. My favourite model is sitting on the fence. And another important model is still signalling a Classic. What to make of all this? Well it looked like our star player was out for the season. Now it looks like she might at least get a few games in and score a few goals, maybe even make a play for MVP.
The Joker
In the last ten years we've learnt and heard a bunch more about the Indian Ocean Dipole (IOD). Think of it as the Indian Ocean's version of El Nino. A negative event would be associated with warmer than normal water to the north-west of Australia, cooler water off the coast of Africa, and more easterly winds than normal feeding warm moist air south-eastwards over the Australian continent, where it can mix with frontal systems to increase rainfall (and snowfall if we're lucky).
Now, a negative IOD is almost unheard of during a strong El Nino, but this year we might get a similar effect with a neutral IOD, because the waters across the entire Indian Ocean are expected to be unusually warm during winter. This is feeding through into the forecasts of above average rainfall that you are seeing in Bureau of Meteorology forecasts. The problem is, during June and July there's a real danger that this extra moisture will arrive when it's too warm, resulting in rain, not snow. But if this effect can hold on into the depths of winter, then it could prime us for an epic August, a bit like the one that saved 2013.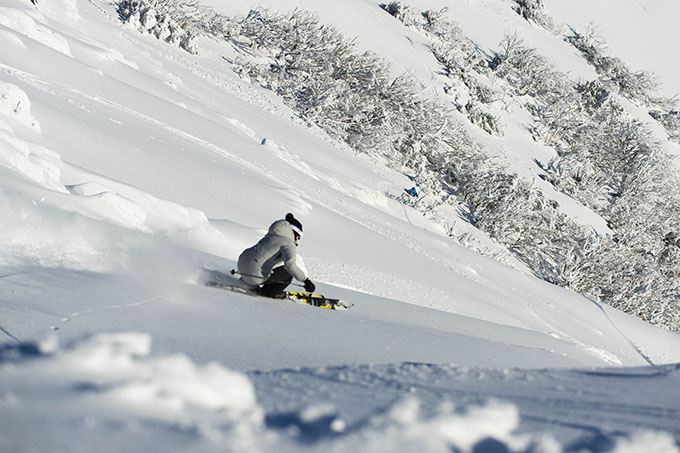 Katya Crema hits warp speed on the backside of Mt Buller last July. Such incredible conditions last year opened up terrain that hadn't been skied for years Image:: Mt Buller
A Month to Go
Realistically, we're four to six weeks away from any meaningful (and lasting) snow events. The good news is that there are now several ways that this season could turn out ok. The bad news is that there are also quite a few ways it could go horribly wrong. My gut feeling is that we're going to see a frustrating June and early-July, with a bit too much warm rain, followed by a decent late July and August, which will get us up to a base of around 155cm. But seriously, things could still go horribly wrong and leave us struggling to hit one metre in a Classic El Nino, or we could sail past two metres on the back of a Wrong'un. For those of you who are accusing me of arse covering right now, I'll leave you with the proof.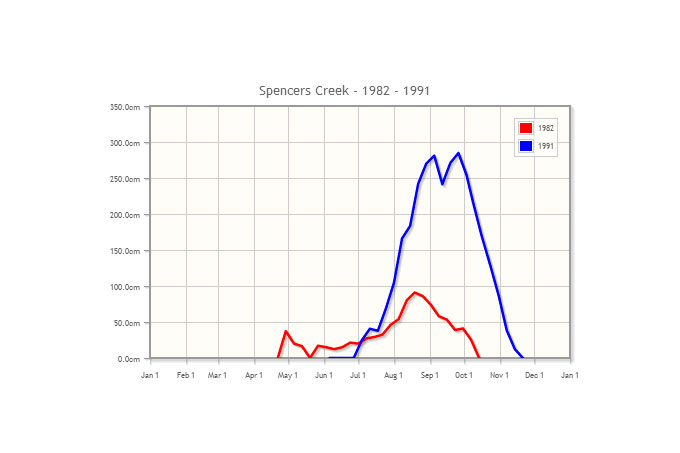 Two strong El Ninos, the 1982 Classic and the 1991 Wrong'un, one a blowout and the other a blockbuster.
2015 could still go either way.
We'll update this outlook in early June. If you've got a different theory on what's going to happen this winter, or just want to provide feedback, then please hit me up in the discussion below. Or you can follow me on facebook.
SIGN UP TO THE GRASSHOPPER'S AUS/NZ WEEKEND FORECAST:

Perisher forecasts,
snow reports and
live snow cams.
Falls Creek forecasts,
snow reports and
live snow cams.
Mount Buller forecasts,
snow reports and
live snow cams.
Charlotte Pass forecasts,
snow reports and
live snow cams.
Thredbo forecasts,
snow reports and
live snow cams.
Mount Baw Baw forecasts,
snow reports and
live snow cams.