Sydney Division Interschools Snowsports Wrap Up
July 18th, 2011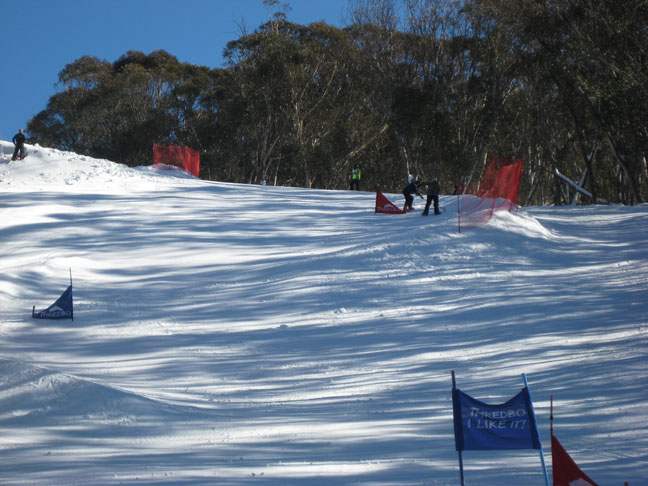 Course officials work hard maintaining the course

Sydney Division Interschools Snowsports Wrap Up | By Don St.Pierre
The Travelplan Ski & Westpac Sydney Interschools Snowsports Championships took place last week in Thredbo on ideal conditions.
With bluebird days and better than average snow, 40 Sydney schools competed in moguls, alpine, skier cross and boarder cross. Just over 1,000 students participated and with many entering more than one event Thredbo had a total of 2,003 entries. "This year we experienced about 10% more entries over last year and the standard continues to improve every year" says Wendy Pinkerton, NSW Interschools Snowsports executive officer."
With near record snowfalls pounding the mountains the week prior the sun finally broke through and the winds died off setting the stage for perfect events over all four days.
Athletes, parents, volunteers and officials all enjoyed classic dry winter snow allowing skers and riders to perform to their best. Early season events can be difficult but this year has been amazing and with Mountainwatch predicting more snow this week things are looking even better for the ACT-Southern NSW Championship to be held at Perisher in two weeks time.
ACT-Southern NSW Championships Schedule
Wed 27 Jul Perisher Subaru ACT-Southern NSW Champs Snowboard GS & SnowboardX
Thurs 28 Jul Perisher Subaru ACT-Southern NSW Champs Primary Alp, Secondary SkierX & Moguls
Fri 29 Jul Perisher Subaru ACT-Southern NSW Champs Primary SkierX & Secondary Alpine Athletes
Complete results from the Sydney Interschool Championships can be found here
Details about the Mountainwatch Interschools Snowsports Scholarship at Big White Silver Star can be found here


Andrew Richardson of Scots College going on to take the bronze in Division 2 males snowboard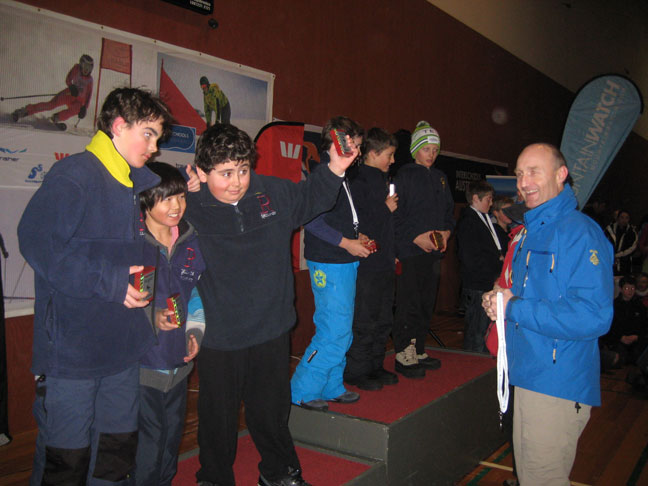 Toby Withers of Travelplan presents the awards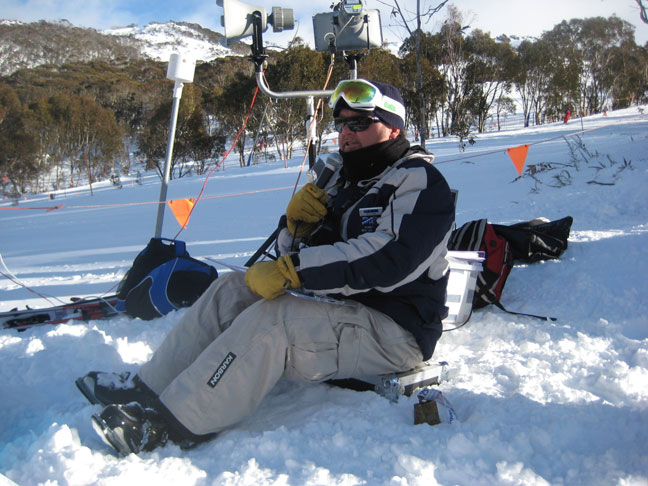 Steve Cooper, Chairman and "The Voice" of NSW Interschools (see cow bell used to cheer on his son Ramone Cooper at the 2010 Vancouver Olympic games)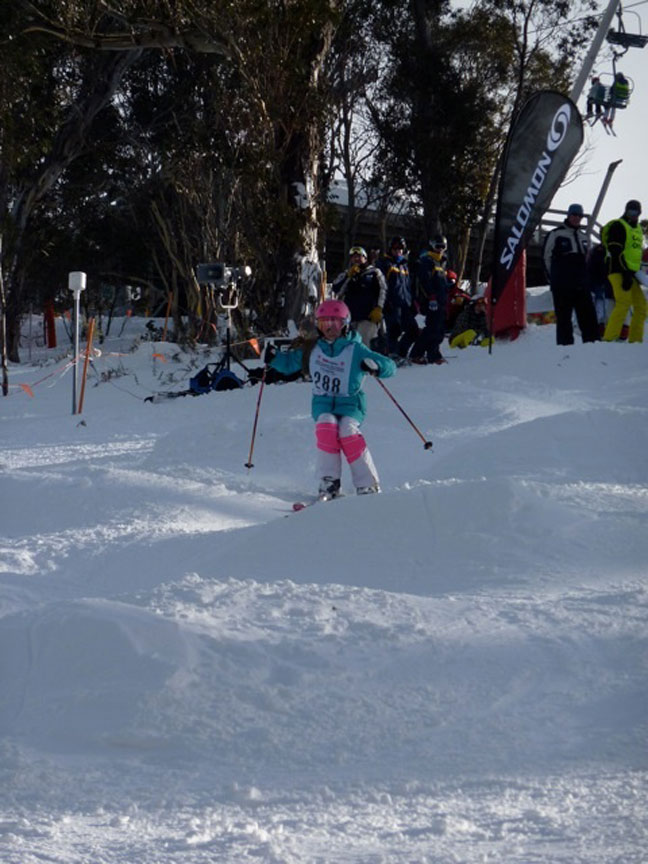 Juliana Nix of Wenona – Silver medalist division 3 girls moguls Image:: Wendy Pinkerton
Perisher forecasts,
snow reports and
live snow cams.