The First Annual Transfer Banked Slalom hits Thredbo
August 31st, 2014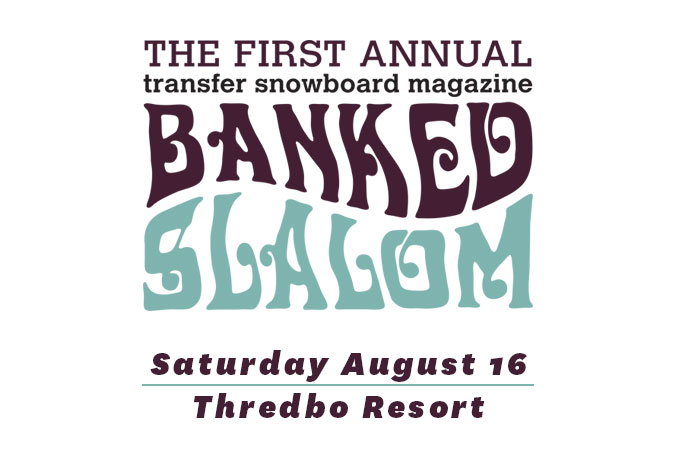 Transfer | Alex Horvath
On Saturday, August 16, in Thredbo Resort, The First Annual Transfer Snowboard Magazine Banked Slalom will go down.
Inspired by the unquestionable momentum of Banked Slalom events across the world, this unique and innovative contest will follow the legacy created by other highly renowned events such as: The Dirksen Derby, The Legendary Mt Baker Banked Slalom and the Lib Tech Holy Bowly.
These events have become marquee spots on the international snowboard calendar due to their unquestionable ability to bring together the 'tribe' for a fast-paced, and at times treacherous competition format that rewards participation, rather than performance.
So on August 16, heat up the iron, dust off the Sorels and spray some skiers. Remember, spots are limited, so act fast and don't miss our first-ever, "Annual Tournament of Turns". All ages, all snowboard craft, and all attitudes welcome…
The Official Event After Party will be held on Saturday evening at Thredbo Alpine Hotel. More details announced soon.
WHEN: Saturday, August 16th.
WHERE: Thredbo Resort
HOW TO REGISTER: Visit Thredbo's E-Store: HERE
COST
Registration: $40
Lift Pass: $60
CATEGORIES:
Grommie Men – under 14
Juniors Men – 14 to 17
Open Men – 18 and over
Veteran Men – 35 and over
Junior Women – under 18
Open Women – 18 and over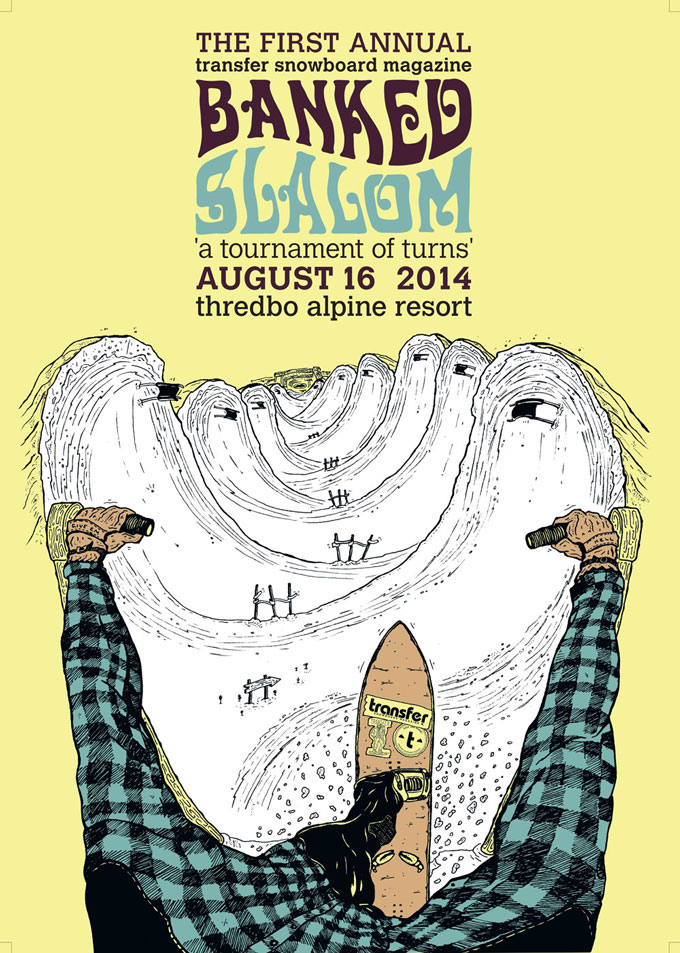 Thredbo forecasts,
snow reports and
live snow cams.