The Most Versatile Skis Ever? – Fat-Ypus D-Riddum – Gear Locker
August 4th, 2017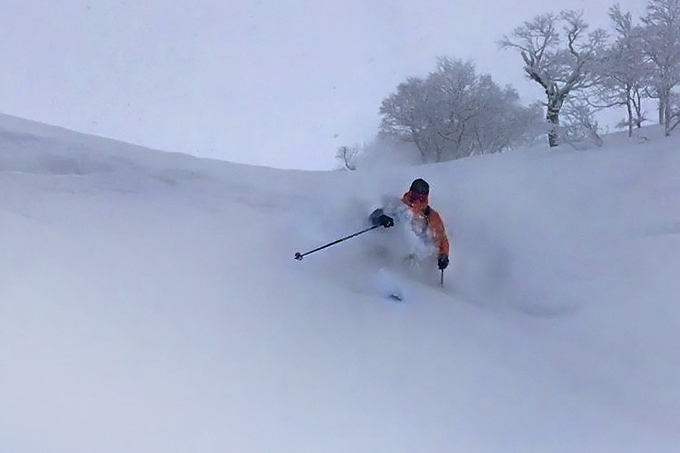 When the going gets deep, in the Fattypus Reggae Ellis trusts. Image:: Provided
Mountainwatch | Gear Locker x Reggae Ellis
What is a Fat-Ypus D-Riddum you may ask? Well, after a trip to Central Hokkaido last March it is one of the most versatile skis I've ever had the pleasure to ski.
Fat-Ypus are hand made skis from Breckenridge Colorado and have been around for 11 years. They are being distributed in Australia by the Blackbird Bespoke Ski Company, which specialises in boutique brand hand-made skis. There is nothing mass-produced in their collection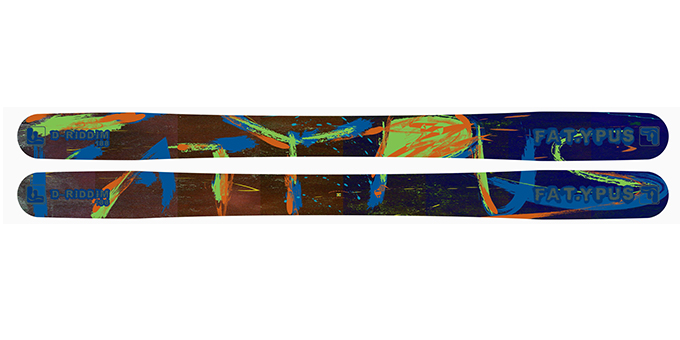 The suspect in question.
The Fat-ypus D'Riddum is a 5-point design powder ski and at 118mmm underfoot it certainly rips in the powder. My first run on the ski was in knee-deep super-light "blower pow" and it was incredible. The ski just floats through the powder and allows you to ski at whatever speed you want. The following the day the snow was waist deep, as light as snow gets and the D'Riddum just flew, equally comfortable in medium radius turns or longer turns in the open spaces. As a powder ski it is 10/10.
However, the versatility of the ski was evident a couple of days later in Furano when we skied on and off piste. I took this ski to Japan because I wanted a powder ski, but it also performed on the groomed snow, both long and short turns and was surprisingly stable at speed.
The D'Riddum has rocker in both tip and tail, but traditional camber underfoot and it is amazingly nimble on packed snow. The five-point side-cut moves the ski's widest points closer to the bindings so the ski shape becomes narrower at the tip and tail. This shortened edge contact makes it a really quick turning ski and it has a 15m radius turn in the 188cm ski.
The D'Riddum is a lot of fun. Can't wait to see how it performs in heavier Australian snow.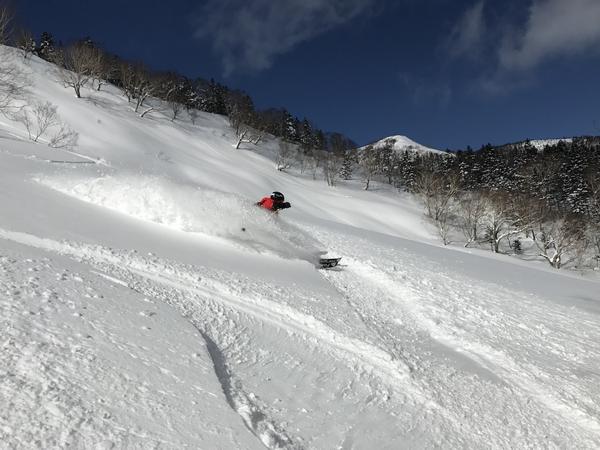 There's a theme going on here, notice how every product-testing shot shows the D-Riddum buried in deep snow – that's 'cause they're built for riding neck deep blower and beyond. These things will float you in anything. Photo: Provided
The Facts
Brand: Fat-Ypus
Model: D-Riddum
Dimensions: 134/143/118/138/129
Size: 177cm, 188cm
Price: AUD $897.00