Transfer Guru's Guide to Good Gear – Women's Snowboards
August 7th, 2017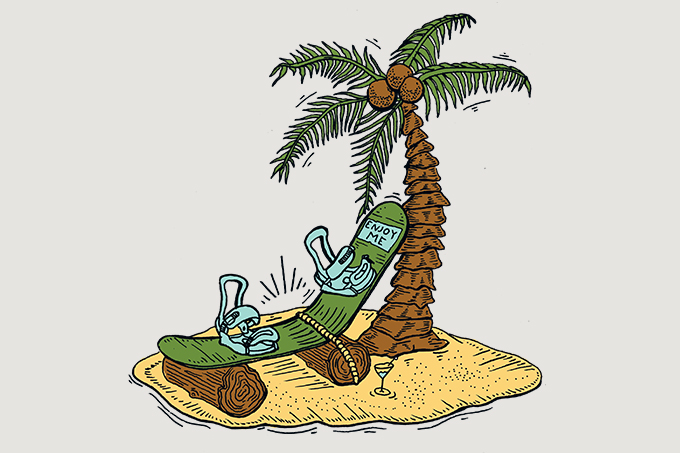 Check out Transfer's 2017 Gear Guide from Issue 24 for the snowboards you'd want if you were stuck on a desert island … Illustration:: Louis Macindoe
Transfer x Rhythm Snowboard Shop
This article was originally published in Transfer's 2017 Gear Guide. Guru courtesy of Rhythm Snowboard Shop.
Gear Guru: Naomi Nevin?
Years riding: 19?
Terrain Preference: All-mountain with friends and family.
Why can't I make it across this cat track??
You're probably going too slow … Send it! You also need a wax … Most people are lazy and forget to keep on top of this.
How are girl's boards any different from guys??
They're usually narrower to fit our smaller feet and have a softer flex pattern which accounts for our weight differences. A good brand will put the same tech into a women's board, although we tend to get a limited choice in models, and they've always got brighter, girly colours on them.
What are the most important factors to consider when buying a new board?
Demo as many different boards as you can. Buy the best you can afford and talk to shop staff for suggestions, but ultimately only you know whether a board is right for you.
Why won't my snowboard? go backwards?
Most likely because you don't have your hips and shoulders in the right position so your body is fighting the snowboard to stay in the right place. Also, quit looking at the ground or you'll end up there. Look up/ahead at where you want to go.
How do I make my ?board last longer?
Keep it waxed and tuned regularly. Carry it rather than drag it by? the binding and then give it a? wax at the end of the season to protect the base once you pack ?it away in your board bag.
What features should I look for ?in a board?
Go for something that complements your style of riding. Do you love fast laps, big booters and solid carving? A board with camber in the middle will help you turn with lots of power and hold an effective edge through the turn. If you're looking for something a little more laidback, looser and forgiving, a board with rocker or hybrid camber could suit you, especially if you are progressing through new rail tricks or looking for something where you won't catch an edge as much.
Why do snowboards vary? so much in price?
It's all about what they put into construction. Like everything else you buy, there's always a range of basic decks through to something that shoots rockets. Eventually that tech will filter through the range? as new board tech is developed.
Should I try a board before I buy it?
You don't buy a pair of runners without trying them on, same goes for a snowboard. Go to a demo day on the hill or a store that rents boards which are available to ?buy, and try them out. Talk to the shop staff and don't be afraid to tell them if you're inexperienced or what kind of riding you like.
I keep breaking my boards in half, what can I do to stop this?
Is the board right for you? Don't ride something that's way too short just because it's easier to jib or your stance looks sick. Snowboards have a life and if you ride them aggressively you're going to shorten the time it will last. Invest in good quality and reassess the approach you're taking on that trick or jump if it's happening repeatedly.
Final advice
Everyone you ride with had to learn to ride at some point and they were slow then too. Don't stress about holding up your mates, everyone is there for a good time and to hang out … unless it's a powder day.
Guru picks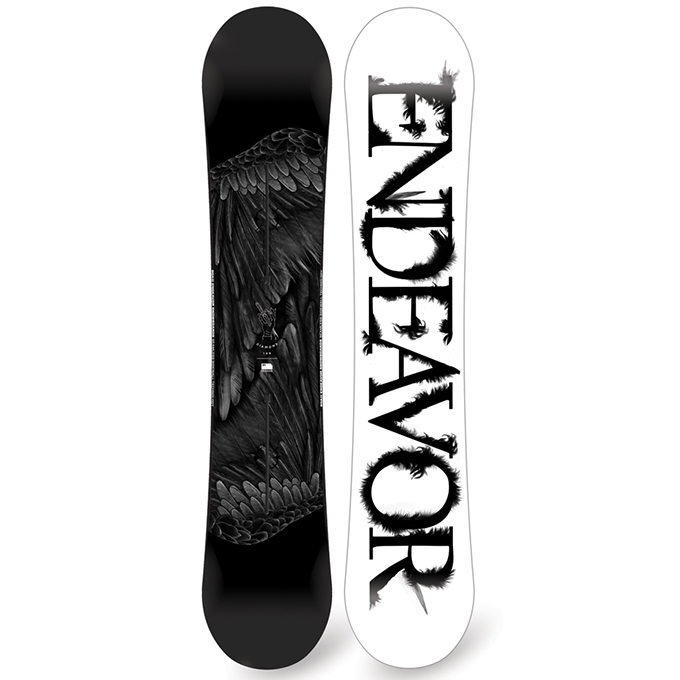 Endeavor, Diamond
Price: $849.99
This board is ?a weapon. I can shred fast laps with my friends and it pops effortlessly on park jumps. The Sintered base stays super fast, often passing the boys ?in the flats. The Diamond graphics tend to be less girly for me also.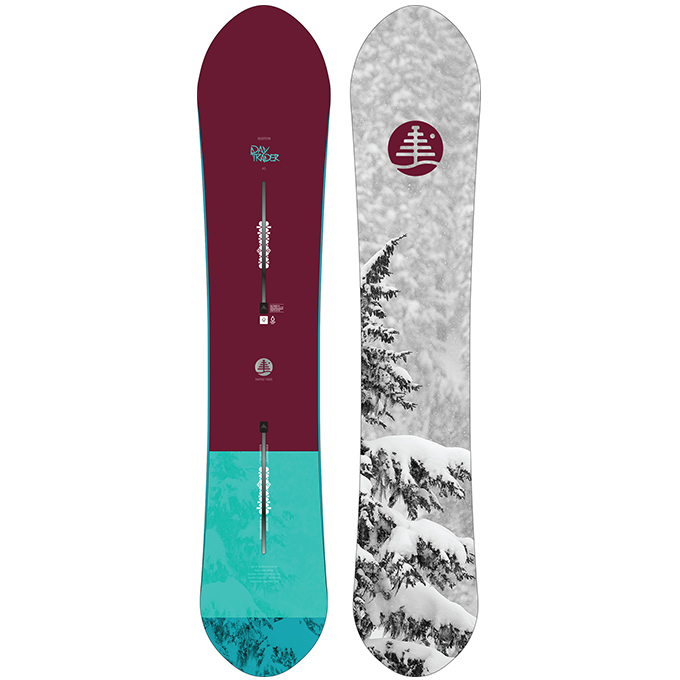 Burton, Day Trader
Price: $629.99
Aussies are synonymous with snowboarding? all over the world and we have no problem spending our hard-earned money searching for powder. The Day Trader was designed for women to do just that, with a directional shape and tapered nose to keep you up in powdery stashes. The beauty of this baby is that you can still have fun on groomers with a mid-flex and directional flat top camber to give you a fun, surfy feel when riding.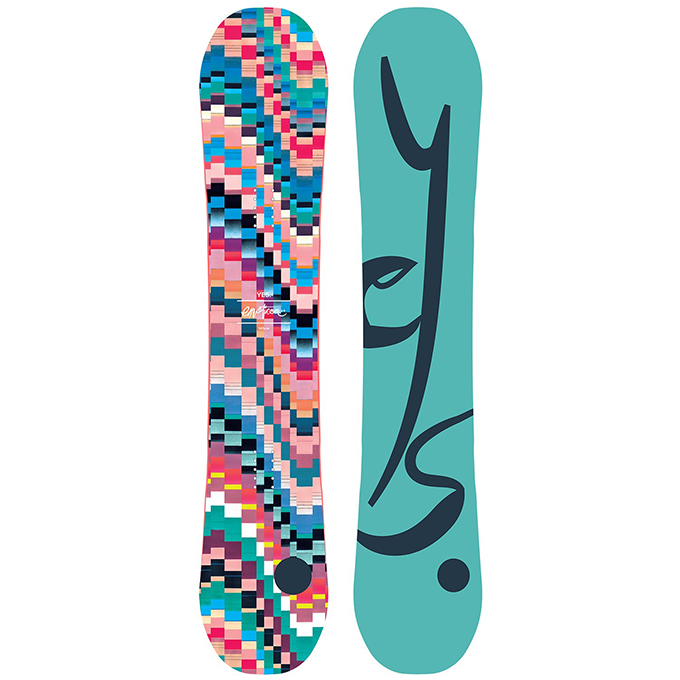 YES, Emoticon
Price: $649.99
Sunny spring days running park laps with my buddies is the only good thing about the end of the season. The YES Emoticon is my choice for learning new park tricks and the versatile underbite allows me to head out for first runs to get my legs pumping.