TRAVEL CANADA Whistler Snowboard Camps
August 22nd, 2011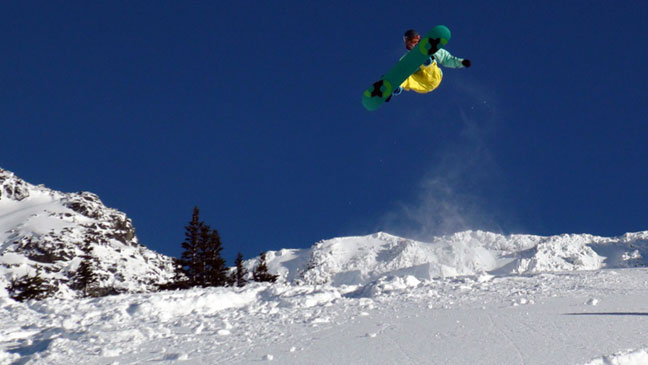 Marjin van Heesewijk in the backseat
Snowboarding Whistler | Snowboard Camps
Core Camps in Whistler, Canada have been offering premier winter ski and snowboard improvement camps almost a decade and these guys know their stuff! Designed to improve your riding with a mix of freestyle and free-riding training, you'll be coached by some of Canada's top pros and coaches while riding Whistler's legendary epic snow conditions. Long term, short term, instructor training, powder, parks, technique, cliffs, trees, backcountry jumps, trampoline training, video feedback, sponsor swag, No other camp comes close to what Core Camps does on and off the snow and the return camper rate of 30% says something for sure. All levels are welcome from the ages of 15 to 50+.
'It's all about complete rider improvement, reaching your goals, riding with new friends and a tonne of comedy mixed in. Group riding + coaching + feedback + great terrain + encouragement = real progression. We show you a whole new way of riding mountains and you'll be riding the best local secret spots and terrain – a point that many campers are totally stoked on! Camp will change your life and make you want to move here!" – Turner Montgomery, Camp Owner & Founder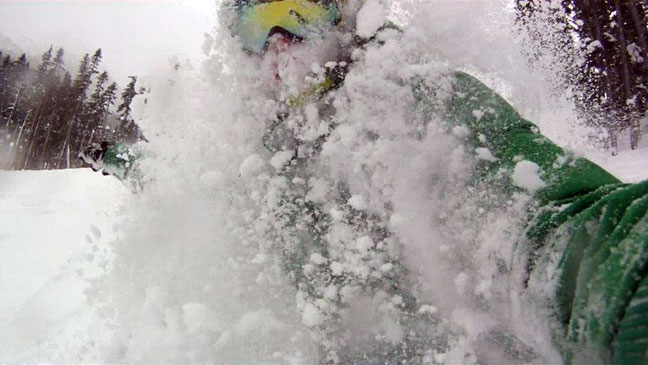 Roman enjoying the deep powder
Camper Roman Muller – 21 years old from Switzerland:
"I came to Whistler in the end of October 2010 and planned to spend five weeks at the Core Camps. In the beginning I didn't really know what to expect from Core Camps, but after the first run I knew how the level was gonna be. I was in the zone-search squad (including Pro-rider David Melancon) and they threw me pretty much in the cold water with the pace of riding. Super aggressive riding from the first day and they kept it continually over the hole time. After five weeks I wanted to do the Cambridge English certificate (English school) but I quitted school after two days. School really bored too much and I wanted to go back into the Camp. So I went back into the Camp for another awesome five weeks. It's really a dream life for a couple of months, I had nothing to worry about and so much fun with friends I've met there. I don't have to tell you how awesome the nature/snow in Whistler was, I'm gonna let the video speak for me." – Roman Muller
"Roman joined us for 10 weeks altogether. He tried to take ESL classes in Whistler after 5 weeks of camp, but couldn't handle being inside when he knew what he was missing each day. So he came right back and continued to rip it up and really progress his riding at camp. He got so many wicked powder days at camp since it was our second snowiest winter EVER! With us, Roman also did cat boarding, plenty of backcountry jumps, got his instructor level 1 and 2, did a back country avalanche safety course, a few backcountry snowmobiling/snowboarding days, trampoline training, night rail sessions and the list goes on. Roman was awesome to have at camp and totally improved all aspects of his riding beyond his expectations and ours. He was so eager to ride every day and left a lasting impression with all the coaches, especially with his rare taste in music. I loved constantly joking around with him and the coaches and I will really miss him!" – Turner Montgomery (Camp owner)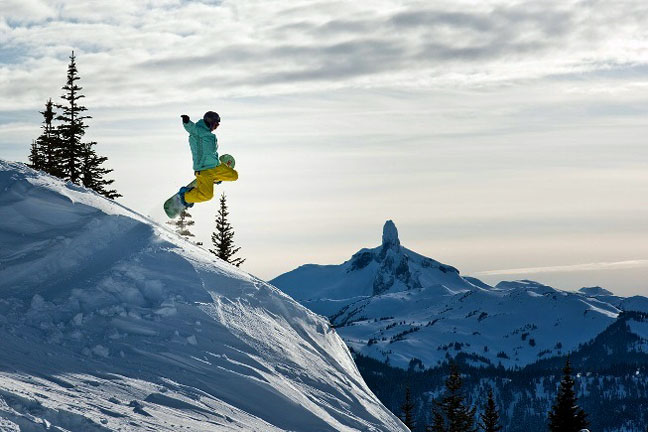 Marjin launching a method with Blacktusk mountain in the background
Camper Marijn van Heesewijk – 19 years old from Holland:
"I came to Core Camps in the beginning of December 2010 to spend 3 months of snowboarding in Whistler. I had some experience in snowboarding and I knew about the most aspects of it but when we started riding, Core Camps opened another world for me. I really thought I knew what powder meant but I clearly didn't. I also never thought I would be jumping off cliffs and riding powder in new zones through trees. I came into it with a different goal but that goal changed through the season and I'm happy it did. I feel more comfortable pushing my limits and I'm stoked to be at the level where I am now. Thanks to all the coaches who made this possible." – Marijn van Heesewijk
"Marijn was really quiet when he first came to camp and with limited snowboarding experience. But man did he change! We got him riding harder, faster and with a good group as well. He started landing 180s and 360s both frontside and backside, spinning on and off boxes, hitting backcountry jumps, riding endless days of powder in the alpine and through all of our great tree zones, cat boarding, photo shoots, backcountry cabins, CASI level 1 and 2, an avalanche safety course, trampoline training nights and so much more. He came in like a quiet lamb and out like a wise cracking lion! I'm so stoked by his progression – camp changed him and his life for the better! We'll miss Marijn and his antics. Also, Marijn got a snowboard instructor job shortly after returning to Europe!" – Turner Montgomery – Camp Owner
Core Ski & Snowboard Camps run courses from early December to late April every year. Courses start from one week up to all season long. "Premier" camps are full package camps that include the works and prices start at $1885. "Custom" camps are the same on mountain programs, just without lift passes, accommodation or transfers and range from 755 to 795 per week depending on camp length. There's an impressive list of bonuses included in 4 week to full season camps including: Full season passes, cat skiing/boarding, trampoline training, backcountry cabin trips, pro photo shoots, backcountry courses, instructor training etc.
Core's 'rider house' accommodations are clean, comfortable and central houses within Whistler. Houses all have wifi, cable, laundry, full kitchens and twin share bedrooms. For the full Canadian experience, Core's home stay option is a private room and 3 meals a day living with a local Whistler family.
For complete details on prices, dates and inclusions, please visit corecamps.com
The videos are a great indication of what you'll be doing at Core Camps in Whistler.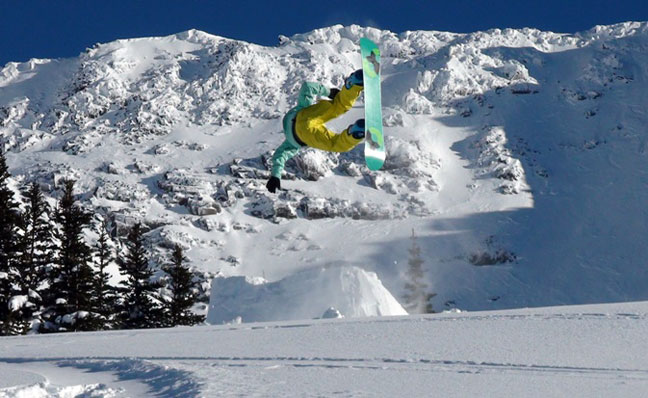 Marjin throwing himself off a nice back country jump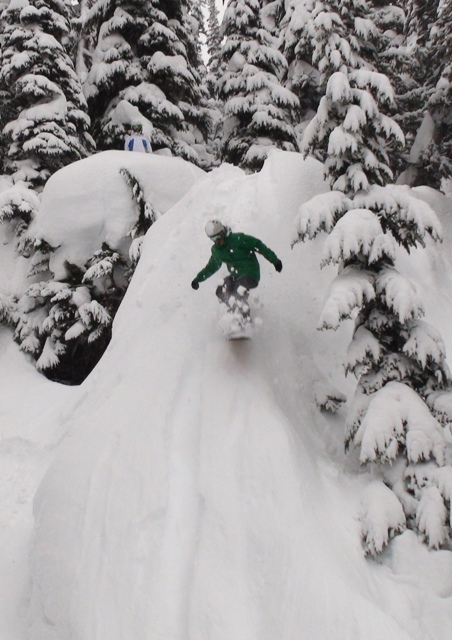 Roman rides down a big spine through the trees
Whistler  forecasts,
snow reports and
live snow cams.