TRAVEL KOREA – An Olympic Host Country with a Growing Snow Industry
October 12th, 2011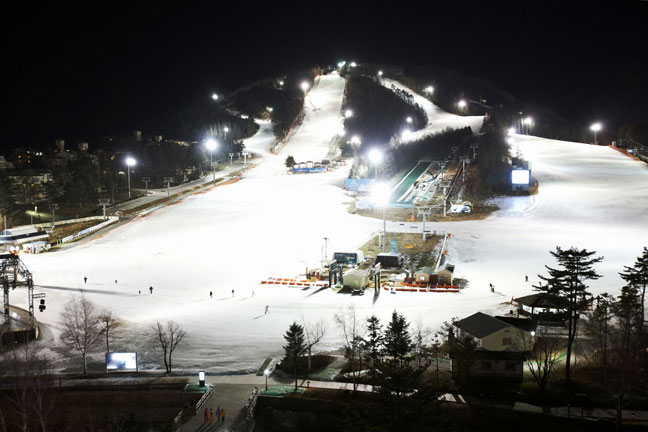 Night skiing at Youngpyeong Ski Resort. Many Korean ski resorts run night skiing late into the evening. Image:: Korea Tourism
Travel Korea
With the announcement recently that South Korea will host the 2018 Winter Olympic Games comes a growing interest in the country's snow resorts.
It's not the first place that comes to mind when considering a snow holiday but it may just be one worth checking out. Australian Shane McLeod worked as a snow groomer at one of South Korea's newest resorts for two seasons and was very impressed by the Korean snow industry.
"It's definitely worth a look," he says, "the infrastructure is amazing and the whole experience, with the culture and the food, totally different and interesting."
Unsurprisingly the South Koreans are investing heavily in infrastructure and Shane says the resources at all the resorts are "top notch, everything is brand new, there are gondolas and lifts everywhere, there's certainly money behind the industry." In particular the terrain parks, which he says are excellent, and the snowmaking.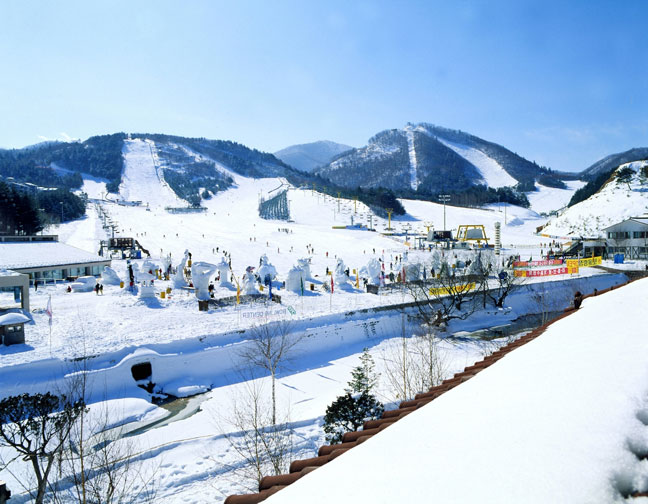 Youngpyeong ski resort. Image:: Korea Tourism
But it's the food and the culture that is the real drawcard of a Korean snow trip he says. "The food is up there with Japanese, so much variety. And culturally it's really interesting, you can still see the effect of the war, they're just getting in front from years ago. People seem really pleased to have tourists visiting and to be able to show them the culture. Soul is awesome."
The people are all very welcoming, Shane says and hard working! "It's like a regime, everything is very ordered and works well, but everyone is having a good time, they're happy to be doing something fun," he says of the Koreans he worked with.
Pyeongchang, the host city for the 2018 Winter Olympics in South Korea is referred to as the Alps of Korea. The nearby resorts of Phoenix Park, Yongpyong (Dragon Valley) and Alpensia will provide the main venues for skiing and snowboarding events at the 2018 Winter Olympics and are all being developed into world class resorts.
Yongpyong is one of the most popular resorts for international skiers due to the height of the mountains (up to 1,500metres above sea level) the number of slopes and other attractions.
"Korea is only one hour from Japan," Shane points out. "It's not expensive, if you're keen to check out another part of Asia it's well worth the trip."
For more information on the latest 'hot deal ski packages' for Korea, visit: Korea Be Inspired