UPDATED – 48 Hours of Snow – Snow Alert Australia
June 17th, 2015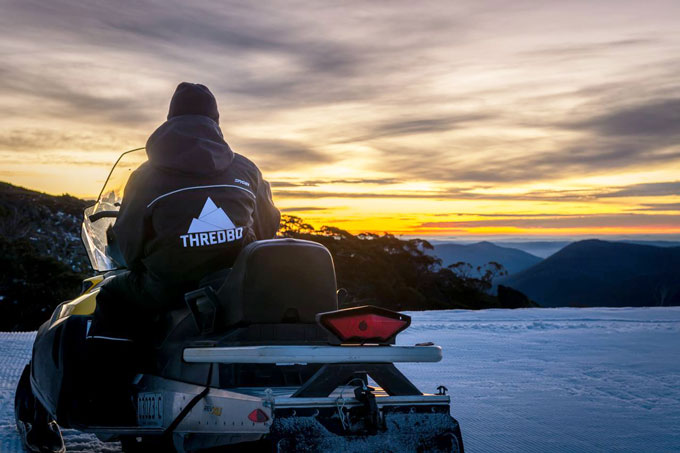 The calm before the storm, June 17, 2015 Image:: Thredbo
Updated:UPDATE
Well, that's a bummer. The cold air has been late to the party, but not fashionably late; only the kind of late that makes you think, "Damn, is his time more important than mine?" However, all is not lost. In today's update The Grasshopper has reassured us all that the snow may be late, but it is coming. He said, "The NSW resorts have seen a bunch more rain overnight than was expected by computer models. Temperatures tried to lower yesterday evening but then they lifted again. I'm looking at Blue Cow summit webcam and I can see bare rocks, which confirms for me this was mostly rain. Victoria has copped about 10mm as well. All is not lost however; expect a change to snow during the morning."
"A low in the Tasman and a high to the west hold hands and blow some cold air over the Alps today in a south-easterly. When you look at the forecast totals for today remember that initially the snow will only be up high and you will need to virtually halve those numbers to estimate what you'll be seeing at the base of the bottom lift.
"The snowmakers should get in on the action later today as well. By tomorrow the high is taking control and so we'll still have cool southerlies but only a few flurries will remain.
So keep an eye on the Snow Cams, we should still end up with between 5 and 25 centimetres of snow throughout today.
When he casts his gave further ahead, he says: "Let's hope today is good, because a serious wrinkle has emerged in for next week's cold front. Before that front can hit the Alps it's going to be slowed by a stubborn high in the Tasman Sea. That's going to cause a low pressure system to spawn along the front and deepen in the Bight, delaying and reducing the surge of cold air that was expected behind. There's still a little snow potential on the Thursday, but not as much as before sorry.
"Another front will line up for the end of next week, but it too is going to struggle against the high pressure to the north. This is El Nino folks. Plenty of cold stuff around to the south. Getting it up over the Alps is another story, so we're only seeing bits and pieces. We've just got to hope that eventually a front hits hard.
——————————-