VIDEO – Ten Days in Japan With Luke Kneller, Chris Booth and Tim Myers
March 23rd, 2013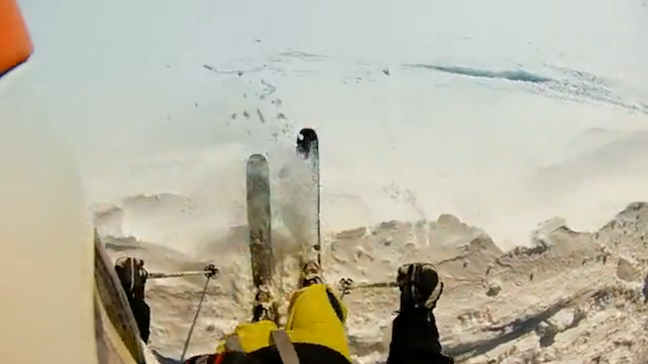 Mountainwatch | Chris Booth
In early February Luke kneller, Tim Myers and I went on vacation. Armed with Contours, a fresh copy of Monocle Alpino and a few Turtlenecks, we broke ourselves off from the rotten humidity of Sydney and went to Hakuba.
It was very emotional.
Over about 10 days we had a number of really good days, a couple of great days, and one unforgettable day. I've never skied snow so deep and so yielding in my life. It was less like skiing and more like some other sport. I'm not really sure which sport though. Actually it was more like being a boat, not on a boat, but an actual boat. It felt like you were moving through water. It was like we were inside the mountain. I don't know, it was just fricken amazing.
That same day we bumped into Quentin from Liquid Snow Tours in the lift queue at Cortina. We were frothing, like weird, euphoric once-in-a-lifetime frothing. Tim mentioned in jest that he was lucky to be off work on the best day of the season. Quintin responded laconically that this was his sixth or seventh best day this year. If that's true then I find that disgusting. What it feels like to ride pow better than that day is beyond my ability to know, because I've never skied anything better.
The whole skiing in Japan thing is all about pow. It's about trees and pow and feeling good about yourself. Hakuba has got that, and Hakuba delivers it consistently throughout January and February. Our experience confirms this. But Steve Lee reckons that March is the time to go. Apparently in March you still get the big fat weather systems, but then you get solid stable highs between them that let you get up into the best terrain to enjoy it.
To demonstrate, I pinched a few of Steve's iphone pics taken recently on one of his backcountry tours. I reckon they give you a pretty good idea.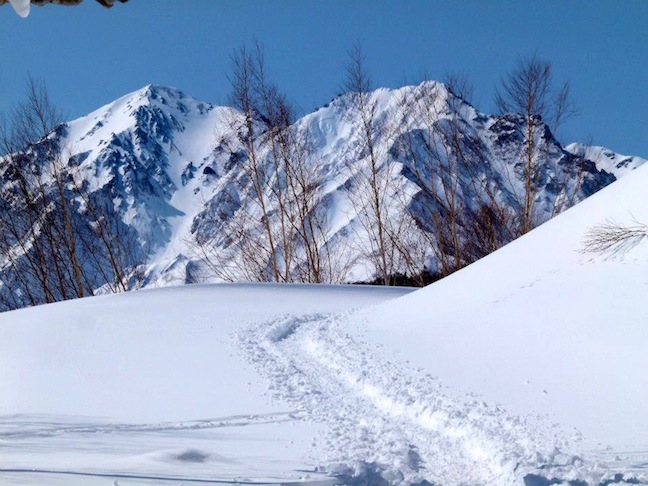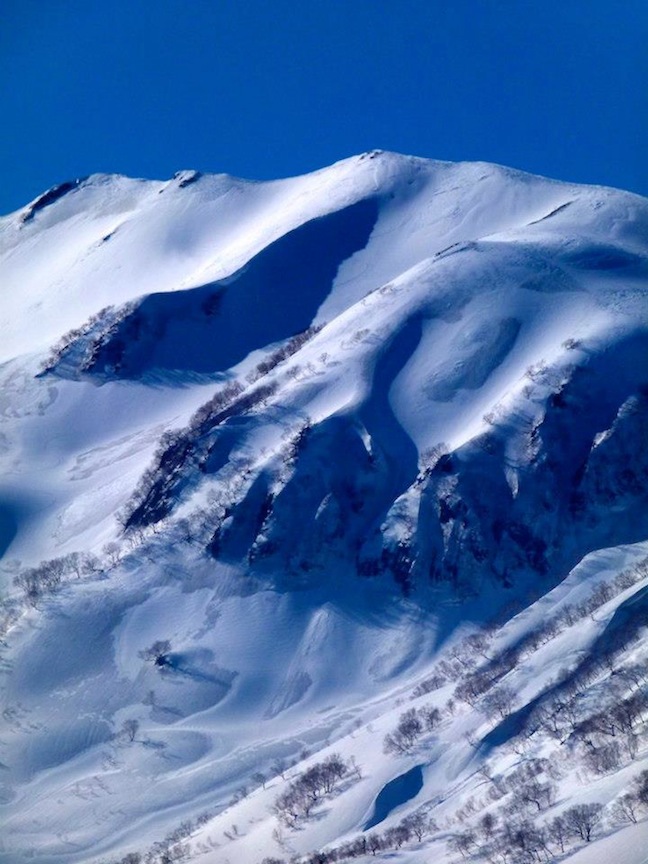 Tim, Luke and Chris would like to thank Quentin Nolan at Liquid Snow Tours , Wendy and Simon Rawlings from Phoenix Hakuba , and Steve Lee for being Steve Lee.
Hakuba forecasts,
snow reports and
live snow cams.