VIDEO TRAVEL INDIA – Freeski Girls in KASHMIR
October 21st, 2011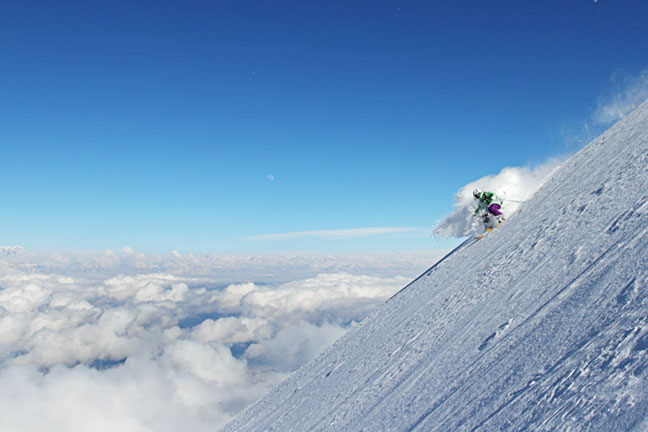 Lena Stoffel turning on some on an amazing slope Image:: Roman Lanchner
Skiing Kashmir | Caja Schoepf
In February 2011 German freeski ladies Caja Schoepf – Fiat Freestyle Team and Lena Stoffel – Roxy – journeyed to India, capturing their experiences in a short film by Felix Urbauer.
"Looking for an exotic country where a diverse culture, amazing people, interesting social aspects and white mountain peaks can be found I came across India and the sleepy mountain village Gulmarg in Kashmir." – Caja Schoepf.
The trip into the unknown started on 9 February 2011 as Caja and Lena ventured into one of the most exotic and highest ski resorts in the world, the tiny mountain village Gulmarg in the north of India. Gulmarg means 'field of flowers' and is situated in the former Kashmir principality, now being fought over by India, Pakistan and China alike.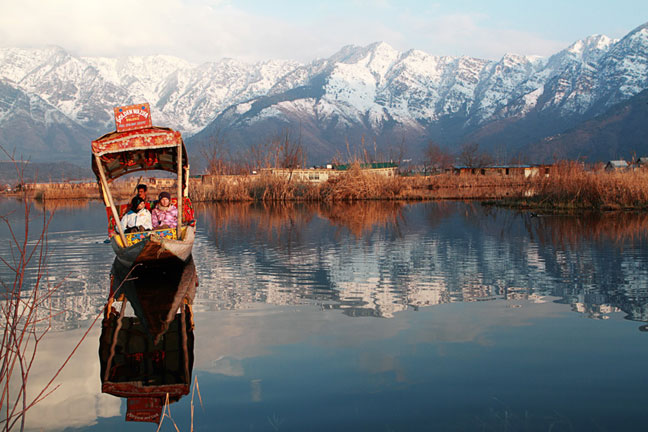 Sringar Image:: Roman Lachner
While this region is famous for its vivid, untouched nature with an enormous diversity of flowers and animals in summer, it is also known for its harsh winters with a massive amount of snow and dangerous mountains. On a clear day you can see the 8000m Nanga Parbat and the infamous K2 from the mountain station of Apharwat, a more than impressive sight!
Caja and Lena also experienced the better-known side of India with yoga, curry, lots of sun and esotericism further south in the 'Venice of the East', on romantic house boats on the Dal Lake near Srinagar. Further south the girls got to know the lively city of Delhi that never seems to sleep as well as at the Taj Mahal with its meditative atmosphere.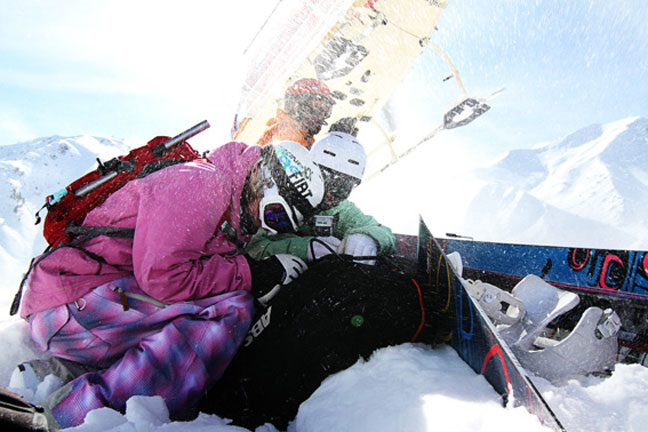 Heli drop Image:: Roman Lachner
The project was a real challenge for Caja. "I learned a lot from being the organiser of the trip as well as an athlete, in a country where you get surprised over and over again. I will always remember the experiences made on this trip. Thanks to Felix Urbauer, I think Lena and I managed to realize our goal to take home a trailer with pictures that portray our adventure as vividly as possible."
Mission accomplished.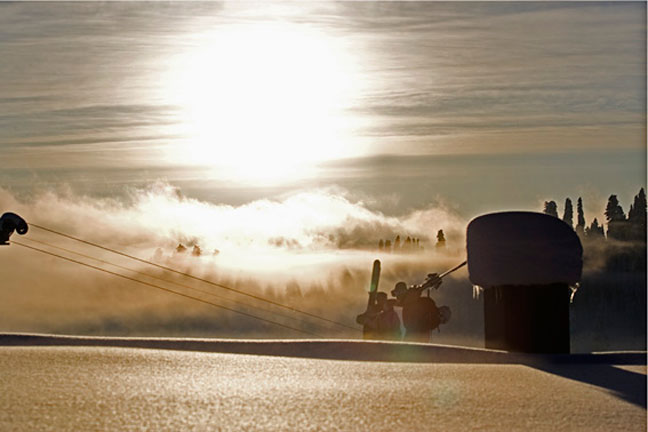 Caja Lena Hike Image:: Roman Lachner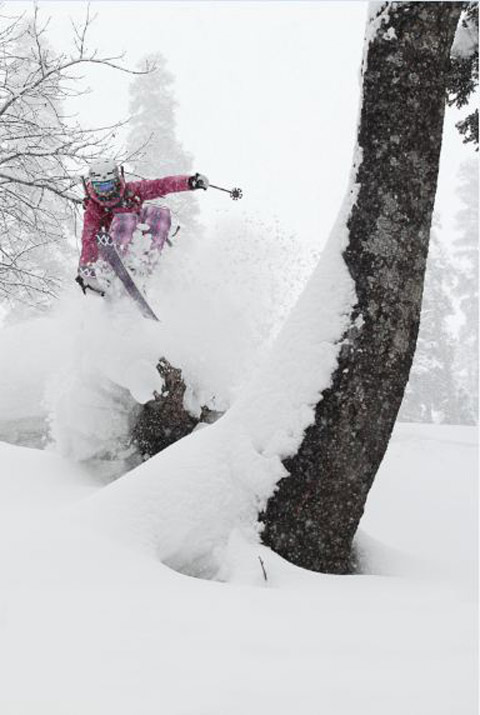 Caja Schöpf pillow Image:: Roman Lachner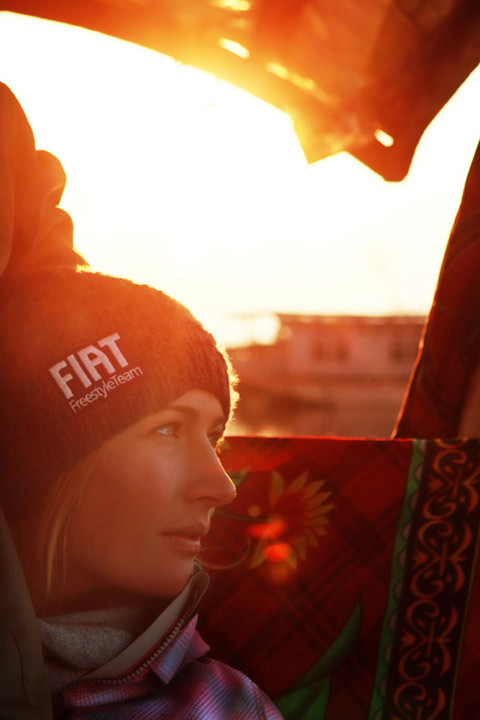 Caja Schöpf gazing at sundown Image:: Roman Lachner