World Snow Wrap – It's Getting Serious, Finally
January 30th, 2012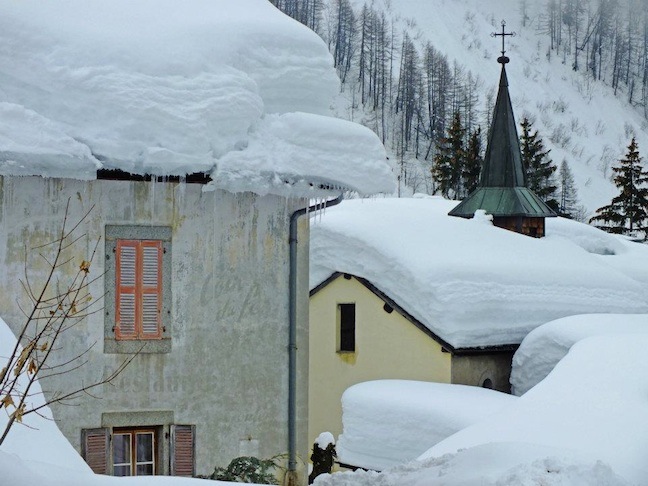 Chamonix on 29 January – amazing. Image:: Chamonix_
Weekly Snow Wrap
It began slowly but season 2012 is starting to make its presence felt. From bare green hills in December to record setting snow piles in January Europe's winter has turned itself around and become a talking point for all the right reasons.
Things across the ditch haven't been quite that dramatic and the dismal start to the season is still being felt in the USA, where cover is patchier than might be hoped. But even so, fantastic recent snow is really making a difference. Here's to a late 'un but a good 'un.
World Top 5 Snowfalls last 4 days: 1. Limone Piemonte, Italy – 74cm, 2. La Mongie / Barèges, France – 65cm 3. Monte Stain Anne, Canada and Mt Abram, USA – 52cm 3. Witefish, USA – 50cm 4. MIsola 2000, France – 48cm and 5. Chiesa – Valmalenco, Italy, 47cm
World top 5 forecast snow this week: 1. Beech Mountain, USA, Eaglecrest, USA, Poiana Brasov, Romania, Sugar Mountain, USA – all 9cm 2. Cataloochee, USA abd Przemysl, Poland – both 8cm 3. Arnsberg – Lift, Germany – 6cm 5. Alpsee Bergwelt, Germany – 5cm
If we could pick anywhere this week, we'd be:
It's a tough one, France is looking pretty good, so is Italy and Austria. Road tripping through the European Alps – crammed into a miniature Citron taking alpine roads at high speeds in search of epic turns…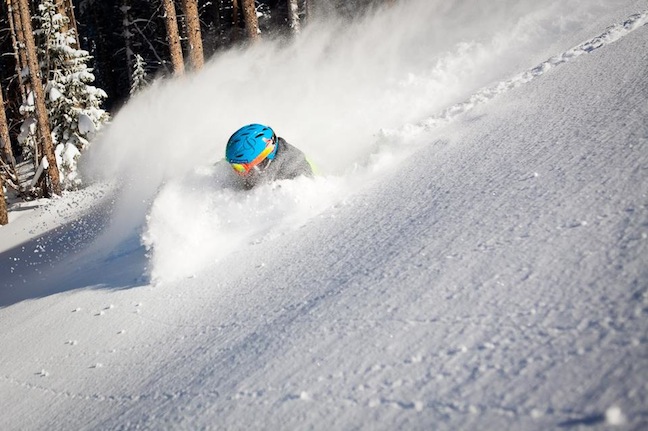 Devoured by snow at Snowmass 22 January. Image:: Aspen/Snowmass
North America
British Columbia
Status: Open 100% pretty much everywhere
Recent snow: With barely a pause the snow has been coming down in British Columbia these past days leaving some big totals. 98cm at Powder King in the last four days, 47cm at Whitewater, 43cm at Fernie.
Coming snow: The intensity should die down in the coming days – only a couple of fresh centimetres expected at most resorts, and then some sun to finish the week.
Conditions generally: Oh it's good, it's very, very good. Bases hitting the 2m mark – and smashing it – with cold, dry freshies on top.
Alberta
Status: Open 100% pretty much everywhere
Recent snow: Lake Louise and Sunshine have been nicely blessed – with 51cm and 32cm respectively in the past couple of days!
Coming snow: Another five days of light snow before some weekend sunshine.
Conditions generally: Getting pretty good! Base at Lake Louise up at 1.6m with plenty of powdery topcoat.
California
Status: More trails opening all the time.
Recent snow: Ok it has arrived… it began 19 January and since then the storm has given Mammoth 160cm, Heavenly 63cm and squaw 150cm.
Coming snow: The sunshine is returning this week – no snow is forecast across most of the state.
Conditions generally: The solid snowfalls have made a huge difference, but even 1.5m in a week aren't enough to bring the resorts up to tip-top condition. Bases are still quite shallow.
jh 25 jan.jpg!
Corbet's Couloir open for business – Jackson Hole 25 January. Image:: Jackson Hole
Colorado
Status: 100% pretty much all round.
Recent snow: 50cm at Vail this past week, 58cm at Aspen, 38cm at Telluride, 60cm at Silverton. The story is pretty much the same all around the state – nice solid snowfalls to build up the bases and create some great powder days.
Coming snow: The base has reached 140cm at Aspen, 111cm at Winter Park and Crested Butte. This are not astounding measurements but they're solid.
Conditions generally:
Utah
Status: 100% or near enough.
Recent snow: There's been a 20cm – 30m snow-deposit at most of the Utah resorts over the last four days or so.
Coming snow: Snow flurries until the weekend, then sunshine.
Conditions generally: This last lot of snow has done wonders, the base at Alta is now up at 1.7m, similar stories at Snowbasin and Snowbird. Park City, Canyons at Deer Valley are a little lower.
North West – Wyoming, Idaho, Montana, Washington, Oregon
Status: Pretty much all open at nearly 100%
Recent snow: Another 66cm for Stevens Pass this week, 40cm at Mt Hood, 30cm at Jackson Hole. Not as epic as last week, but still a decent amount of snow across the whole region.
Coming snow: Heavy snow for the next three day or so – perhaps 40cm in most parts, then the weather will back off a bit and perhaps allow the sun to shine.
Conditions generally: Are there words?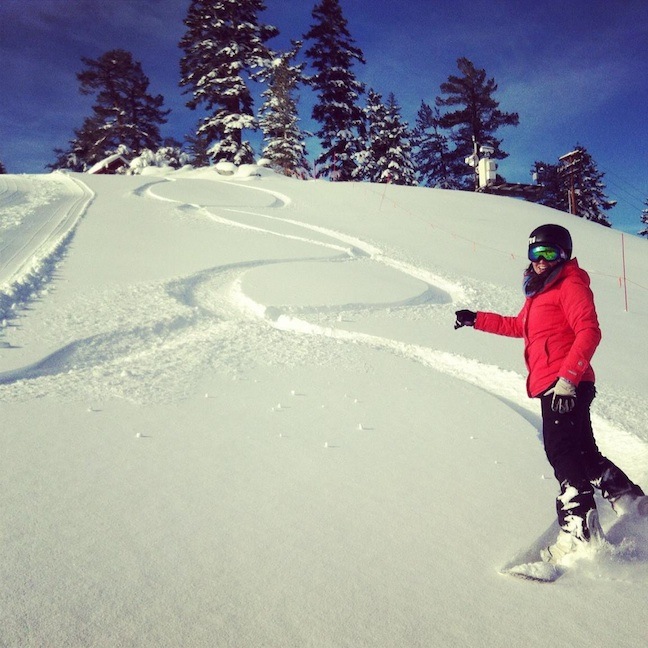 Tracing lines in the snow at Heavenly 24 January. Image:: Heavenly_
Europe
France
Status: Open, open, open!
Recent snow: Significant snow in France, particularly in the Northern Alps over the weekend – as much as 1m at Chamonix. Snow fell all week and into the weekend.
Coming snow: Blue skis have appeared over the French Alps and look set to remain for a few days. 1 February may see some snow clouds return but they won't pack much of a punch as yet.
Conditions generally: Excellent doesn't really begin to describe it. Summit bases around the 4m mark.
Austria
Status: Yep, open.
Recent snow: 125cm for St Anton last week, 86cm for Solden, solid measures for every resort really.
Coming snow: A temporary reprieve will likely give way to more snow soon.
Conditions generally: Simply amazing. Bases of 3m – 4m, continuously falling snow on top.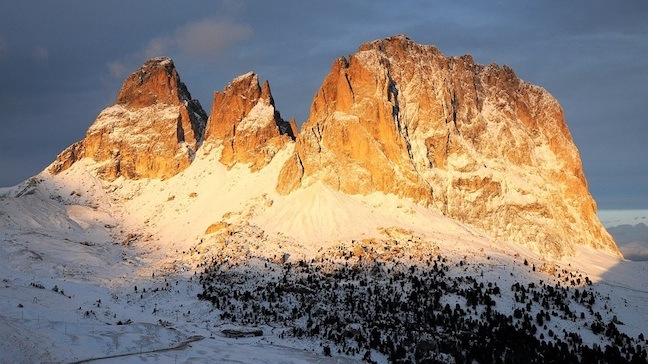 A moment of Sunshine at Val Gardena Groden. Image:: Val Gardena Groden
Switzerland
Status: Open, open and open right across the alps.
Recent snow: Anywhere from 30cm up to 80cm across the Swiss alps this past week. Standouts included Sorenberg with 79cm, Laax with 65cm and Gstaad with 40cm.
Coming snow: It's not over. 40cm or so should hit the alps in the coming days.
Conditions generally: Outstanding.
Italy
Status: Same story – open, open, open!
Recent snow: As much as 1m in some places and solid snowfalls all round for Italy this past week.
Coming snow: It will keen snowing heavily in Italy throughout the coming week. Early indications suggest another metre might be on the cards.
Conditions generally: Great, amazing, epic… choose your adjective.