WORLD SNOW WRAP – Snowy Resolutions
January 9th, 2013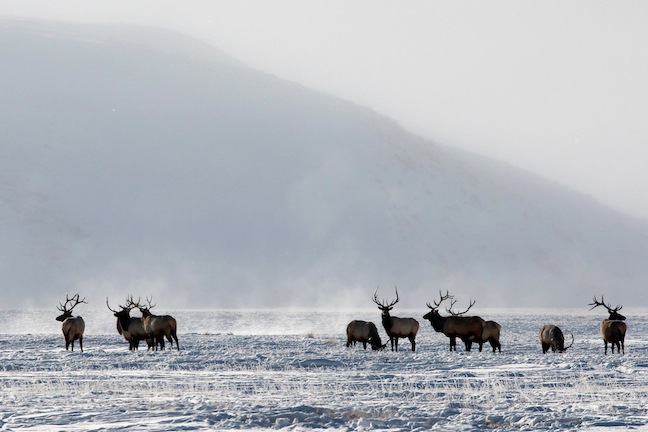 br />A herd of moose chilling in the morning frost, Jackson Hole January 6 Image:: Jackson Hole
Mountainwatch | World Snow Wrap
EDITOR's NOTE: This season we will once again bring you the fortnightly World Snow Wrap and the weekly Japan Snow Wrap. These regular features aim to be a one-stop-shop to give you an idea where the snow is falling, where its not, and provide some regular snow porn just for your desktop viewing pleasure.
Well its a new year, 2013, the Northern Hemisphere is now in the depths of winter. After a record breaking December, ski resorts around the world are able to open up huge amounts of terrain and skiers now eagerly anticipate the pow days to come. Aussies are flying over the oceans in droves and Facebook news feeds continue to be populated by envy inducing selfies taken across mountain peaks the world over. If you have been teetering on the edge of a decision to book a trip OS, then now is the time to bite the bullet.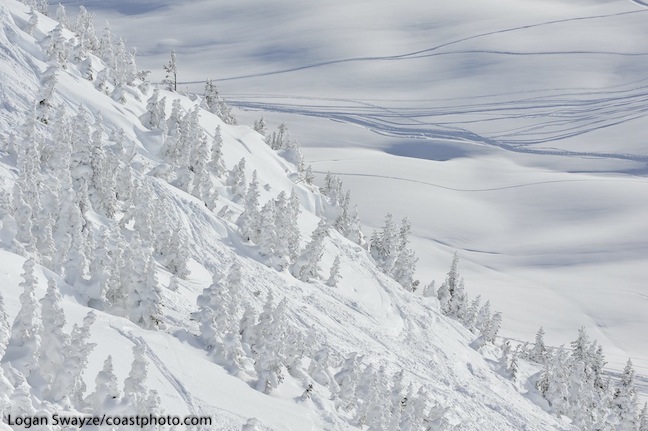 Some snow ghosts in Whistler B.C Image:: Coast Mountain Photography
The snow report in summary: Surprise, surprise it is is dumping in B.C, the snow we mentioned last world snow wrap delivered some epic pow days to Utah, CO and the Northwest, just after new years eve a high pressure ridge dominated the majority of North America bringing with it blue skies cold temperatures and valley inversions.
Over in Europe things have remained quite dry with little new snow since just after christmas, however Austria was hit with some fresh over the weekend and enjoyed about 20 cm of fresh.
All resorts will now be enjoying smaller lift lines and crowds on the hill now that the holidays are over, read below for a more detailed rundown…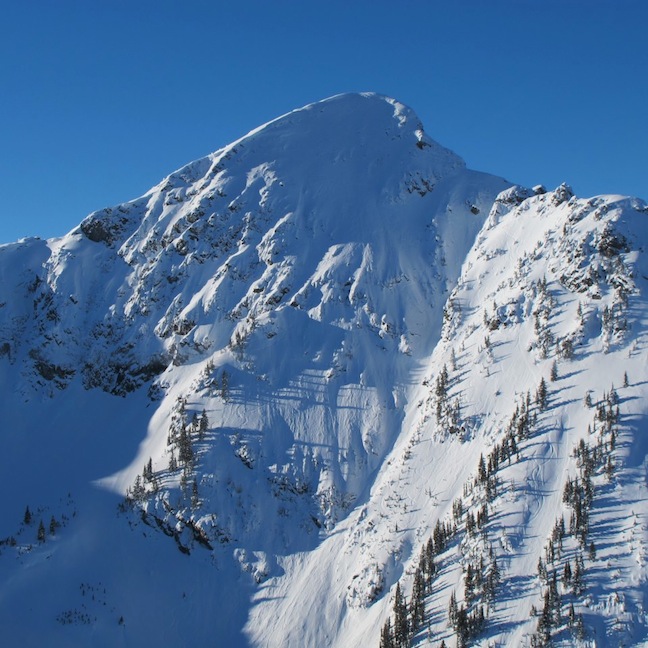 The Mac Daddy face in Revelstoke B.C, the site of tomorrows first stop on the FWT Image:: FWT
Events
The first stop of the newly amalgamated Freeride World Tour (FWT) is currently on weather hold in Revelstoke, B.C. The newly formed global tour is the combination of three separate freeride world tours that took place previously in North/South America and Europe.
The Selkirk range has been getting dumped on and some say the face of Mac Daddy in Revelstoke backcountry has never looked better. Check out the video below to get an idea of what to expect. The second stop will take place 26 January over in Chamonix, France.
1. Whistler-Blackcomb, B.C
2. Lech, Austria
3. Revelstoke, B.C
1. Niseko, Japan – 56 cm
2. Hakuba, Japan – 44 cm
3. Whistler, Canada – 41 cm
4. Lake Louise, Canada – 26 cm
5. Big White, Canada – 23 cm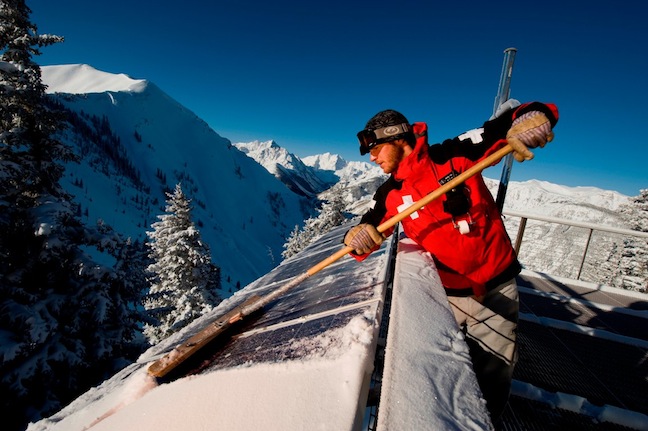 If you're passing through Highland bowl, Aspen, keep an eye out for the first on mountain solar array in the ski industry Image:: Aspen/Snowmass
Canada
British Columbia
Status: POW Days…
Recent snow: 25-30 cm over the last 48 hours and it is still coming down.
Coming snow: Another 15-20 cm is expected to fall tonight. Followed by another 10-20 cm tomorrow.
Conditions generally: Epic, possibly as good as it gets… Will it get better?
Editor's Pick: Revelstoke, parked with a good view of Mac Daddy for the FWT tomorrow.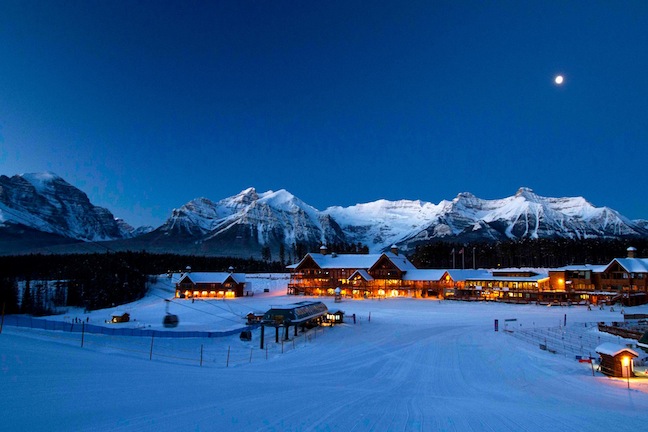 Lake Louise basks in early evening Alpenglow Image:: Lake Louise
Alberta
Status: Open
Recent snow: A little less then their western cousins, approximately 10-15 cm over the last 48 hours.
Coming snow: Some more snow over the coming days, looking like about 15 cm by Thursday
Conditions generally: The light snowfalls have freshened things up, a big storm would be welcomed at this point.
Editor's Pick: The vast terrain of Lake Louise with a suite at the Fairmont this week.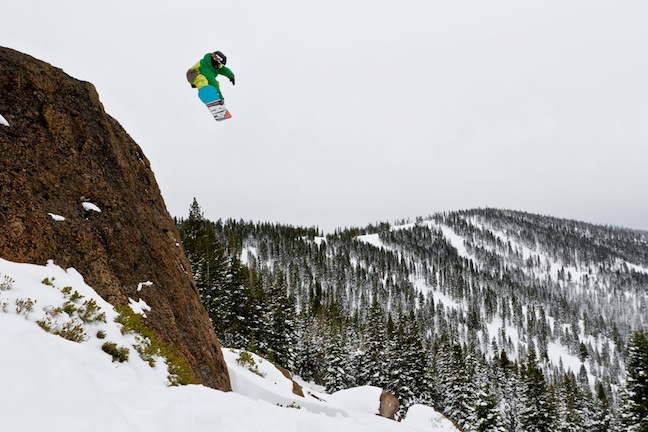 Toby Miller sends it deep on White Rabbit in Northstar Image:: Northstar
USA
California
Status: OPEN
Recent snow: Quite on the western front in Mammoth of late…
Coming snow: 5-10 cm on Thursday will be welcomed with open arms
Conditions generally: Packed powder with cold temps making for some great skiing.
Editor's Pick: The park at Northstar is looking damn fine.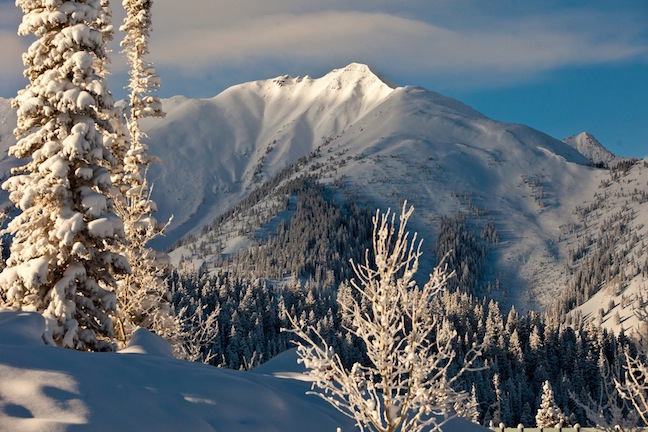 Snowmass Pow, 30 December Image:: Aspen/Snowmass
Colorado
Status: Open
Recent snow: No new snow, it has been cold and dry.
Coming snow: Some snow rolling in over the weekend, expecting 10-20 cm
Conditions generally: Cold!
Editor's Pick: Aspen-Snowmass this week.
Utah
Status: Open
Recent snow: No new snow in Utah…
Coming snow: A welcome change due by Thursday. Should see 10-15 cm fall throughout the weekend
Conditions generally: Ok, off piste is getting tired.
Editor's Pick: Park City
North West – Wyoming, Idaho, Montana, Washington, Oregon
Status: 100% OPEN
Recent snow: 10 cm over the last 48 hours in Jackson Hole, 30 cm over at Mt Baker!
Coming snow: Huge snowfalls are expected to hit the Northwest over the next 48 hours… Mt Baker is about to be unleashed upon, about 60 cm is expected.
Conditions generally: Pow Pow and more Pow.
Editor's Pick: Steven's Pass or Mt Baker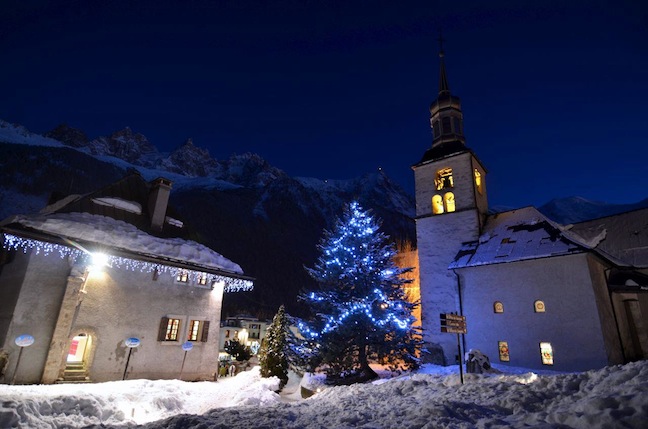 Chamonix village by night, rather picturesque Image:: Chamonix
Europe
France
After the warm spell before christmas the snow pack in Europe was a little worse for wear, luckily some fresh fell between christmas and new years followed by some cold dry conditions letting people get out and enjoy it, things have definately improved!
Status: Open
Recent snow: No new snow since New Years Day.
Coming snow: Cold, dry and bluebird for the remainder of the week.
Conditions generally: Open with great skiing up high
Editor's Pick: Val Thorens this week.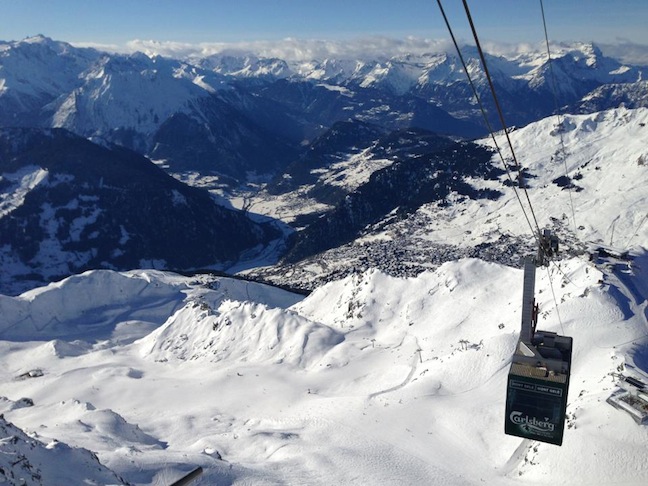 Verbier gondola, 30 December, Image:: Verbier
Austria
Status: Open
Recent snow: About 20 cm of fresh fell over the weekend.
Coming snow: The possibility of some snow later in the week.
Conditions generally: Powder, great skiing on and off piste.
Editor's Pick: St Anton
Switzerland
Status: Open
Recent snow: No recent snow
Coming snow: Nothing worth mentioning, cold and dry.
Conditions generally: Better the higher you go
Editor's Pick: Flims/Laax
Italy
Status: Open
Recent snow: It has been colder in Italy then elsewhere, no new snow
Coming snow: A dusting over the weekend but no where near what is needed.
Conditions generally: Degrading…
Editor's Pick: Bormio