5-Star Burton NZ Open set to Feature Slopestyle & Halfpipe at Cardrona
August 5th, 2011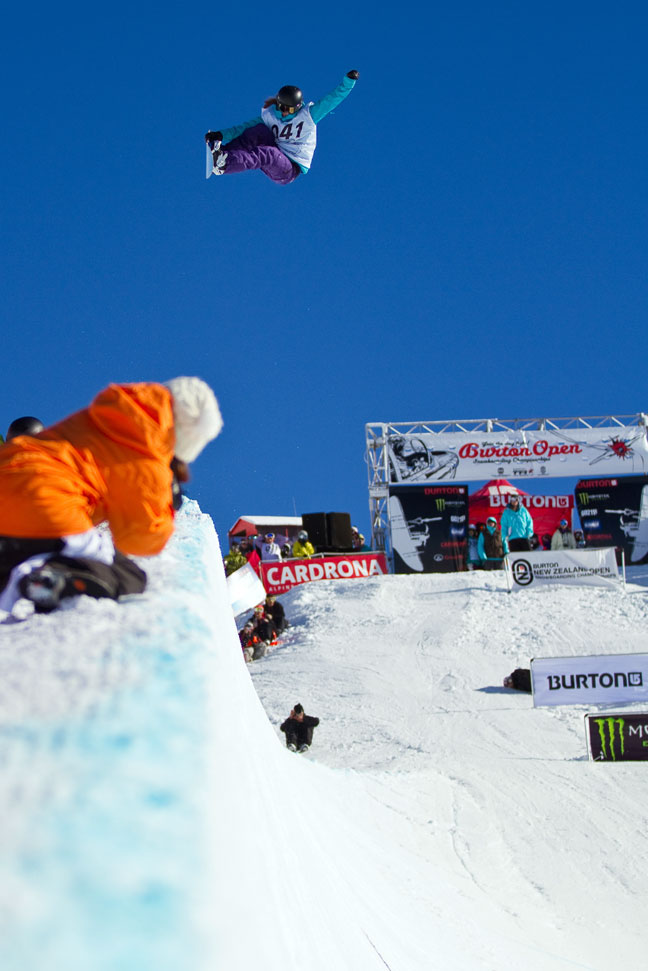 Kelly Clark in the womens Halfpipe finals Image:: Pablo Azocar
Scuol, Switzerland – June 20, 2011: Snowboarders from around the globe are currently making the annual pilgrimage to Cardrona Alpine Resort in Wanaka, New Zealand for the 2011 installment of the Burton New Zealand Open (BNZO). The BNZO is back as a 5Star event on the TTR World Tour and will kick off with open qualifications on Tuesday, August 9th and wrap up with slopestyle finals on Friday, August 12th and halfpipe finals on Saturday, August 13th. The New Zealand Open is the first major event for halfpipe and slopestyle of the 2011/12 TTR season where all competing riders will earn points towards the all-new TTR World Tour Ranking lists.
TTR Slopestyle and Halfpipe World Tour Rankings get a Jump Start at New Zealand Open
Riders from around the world will not only be competing for a piece of the generous $50,000 NZD prize purse but will also be going after valuable TTR World Tour ranking points that will count toward the TTR Halfpipe Tour Ranking, the TTR Slopestyle Tour Ranking and the TTR Overall Tour Ranking lists. On the men's side, slopestyle specialists, Eric Willett (USA), Mark McMorris (CAN), Gjermund Braaten (NOR), Seppe Smits (BEL) and Roppe Tonteri (FIN) will be among the favorites competing in New Zealand. For halfpipe, three-time TTR World Tour Champion, Peetu Piiroinen (FIN) will be up against the likes of Iouri Podladtchikov (SUI), Louie Vito (USA), Christian Haller (SUI) and Scotty James (AUS) who all took down some major podiums last season.
On the women's side, slopestyle competition will be top-notch with reigning two-time TTR World Tour Champion, Jamie Anderson (USA), up against a highly talented field of international riders including Enni Rukajarvi (FIN), Cilka Sadar (SLO), Sarka Pancochova (CZE), Spencer O'Brien (CAN) and Kjersti Buaas (NOR). In the halfpipe, women will continue to play catch-up with Kelly Clark (USA) who won almost every single halfpipe competition she entered last season. Kelly will need to keep an eye out for some ladies who are hot on her heels like Querault Castellet (ESP), Hannah Teter (USA), Gretchen Bleiler (USA), Elena Hight (USA) and Ellery Hollingsworth (USA).
New Ranking Lists to Follow Throughout the Season
The TTR World Tour has a fresh ranking system in place for the 2011/12 season that is designed to recognize the progression and specialization that has grown exponentially in snowboarding over the past 10-years. The new ranking system features three separate ranking lists for women (Overall, Slopestyle, Halfpipe) and four ranking lists for men (Overall, Slopestyle, Halfpipe and Big Air) that will make for a clear way to follow the different disciplines on the TTR World Tour throughout the season. All the details surrounding the new ranking system are explained at TTR World Tour
Watch All the Action Live at Open Snowboarding or Red Bull TV
If you're not lucky enough to make it to New Zealand for all the action, be sure to tune your web browser to Open Snowboarding or Red Bull TV to view the semi-finals and finals live on August 12th and 13th.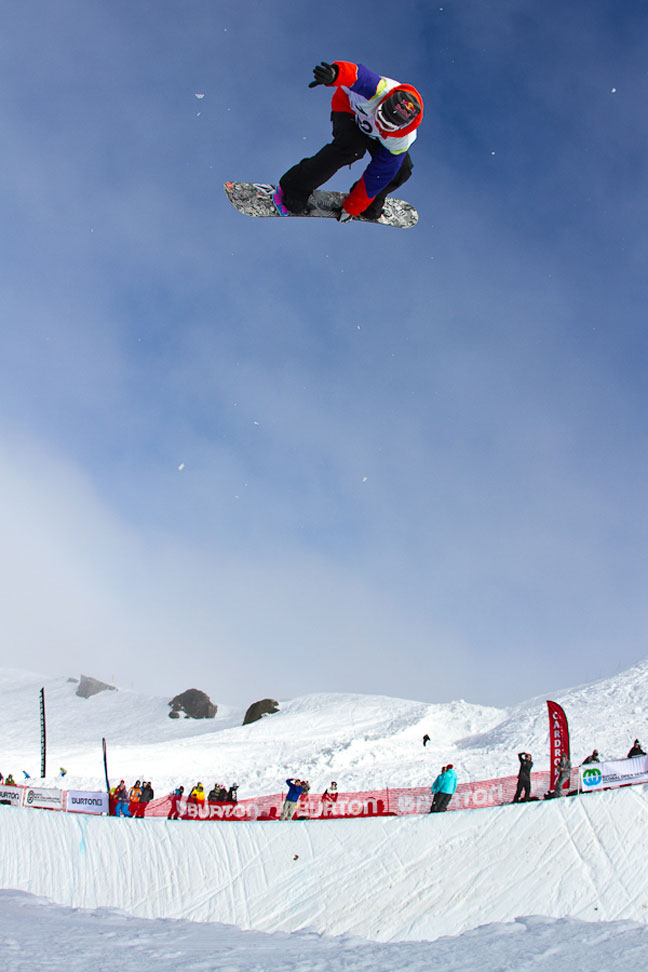 Iouri Podladtchikov in the mens Halfpipe Finals Image:: Pablo Azocar