Gatorade and 3CS Giveaway
August 3rd, 2010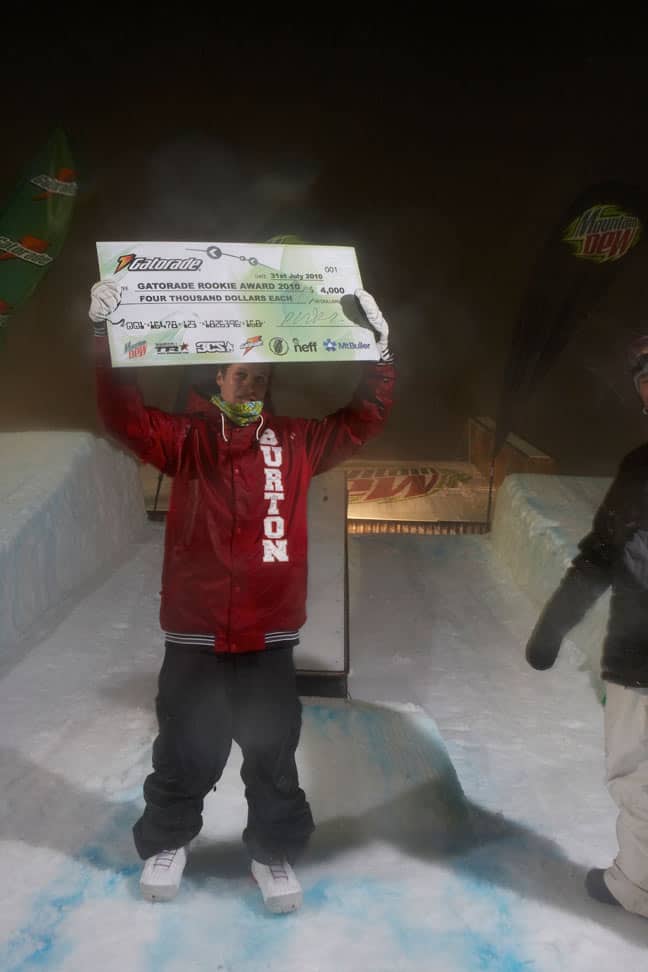 The 2010 Gatorade Rookie Award was won last weekend by 17-year old Burton team rider Chris DeCampo of Melbourne.
Do you want to follow in the footsteps of the 2010 Gatorade Rookie Chris DeCampo?
Do you think you are talented enough to be the next Australian up and coming Australian pro snowboarder and win the Gatorade Rookie in the future?
Well here's a good start: Gatorade and Australia's own snowboard outerwear company 3CS are offering you a head-to-toe start by kitting you out with $1000 worth of snowboarding gear from 3CS, Neff Headwear and Grenade Gloves. Plus the winner receives a 12-months supply of Gatorade delivered directly to your door.*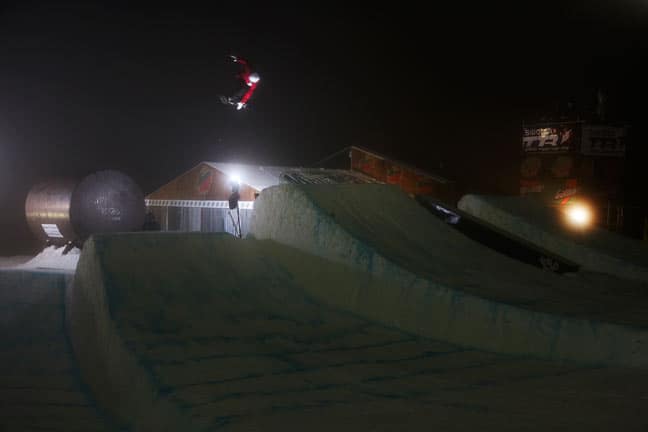 Chris DeCampo spinning a Cab 540 over the House in the 2010 Dew Hut Jam last weekend at Mt Buller. Chris won the Rookie award after being the strongest contender across all categories for the award that included: Snowboarding Talent, Media & TV, Personality & Professionalism.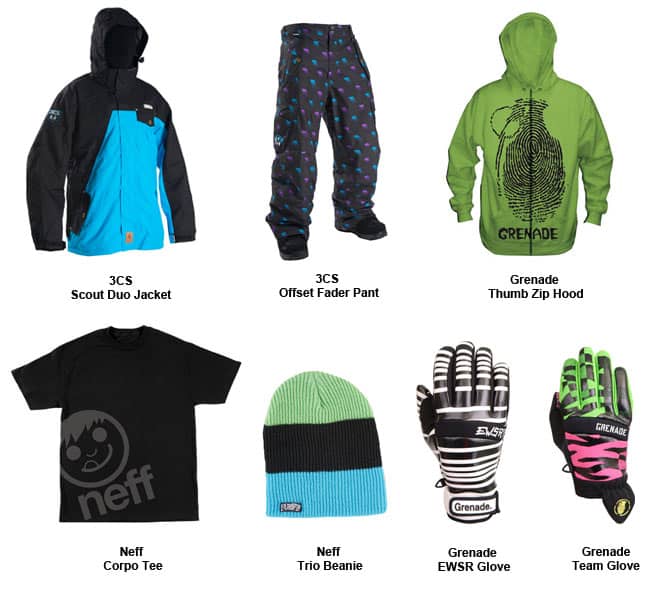 How To Win:
To get your start and win the gear pack above plus 12-months supply of Gatorade all you have to do is:
Tell us in 25 words or less why you think you could one day be the Gatorade Rookie of the year?
Enter your answer as a comment to the announcement of the competition on our Facebook Page under the "discussions tab".
www.facebook.com/pages/Transfer-Snowboard-Magazine
Winners will be announced Friday August 14, 2010 – two weeks after the 2010 Dew Hut Jam event at Mt Buller.
Winners will be announced on our website and on our Facebook page.
* 12-month's worth of Gatorade = 12 x cases of 12 x 600ml PET Gatorade drinks. The Gatorade will be delivered in a single delivery to the home of the winner.
Mount Buller forecasts,
snow reports and
live snow cams.