Thredbo Park update July 5
July 5th, 2009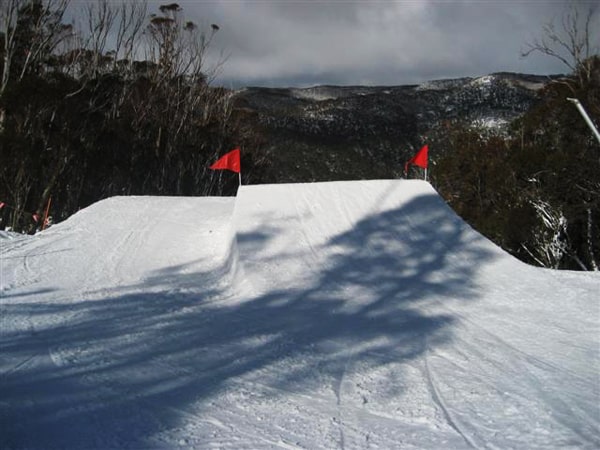 New 30-foot jump.
Charles Beckinsale Park Manager at Thredbo just fired us through a few shots of the recent park works at Thredbo. Here is what he had to say about the rebuild:
"Here are some pics of the highnoon park yesterday after the rebuild. In highnoon's intermediate park there is: a 9m down box, a 30ft jump, a 3m pole jam, a 6m banked fat pipe and a 6m flat box.
In the cruiser beginner park there is: a 6m dance floor box, a 6m flat box, a small jump and 5 rollers."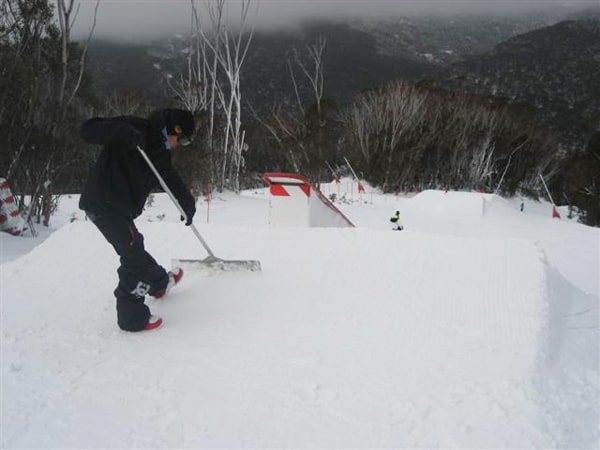 Raking out perfect take-off's in the Highnoon park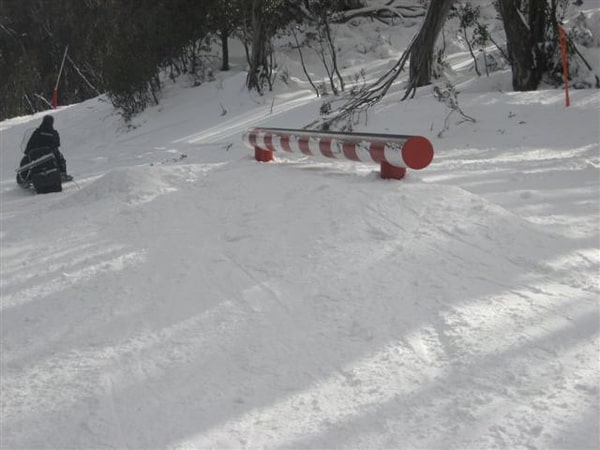 The new fat pipe.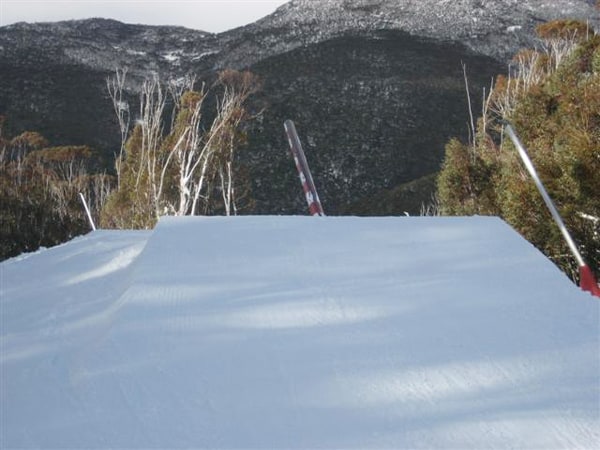 Pole-Jam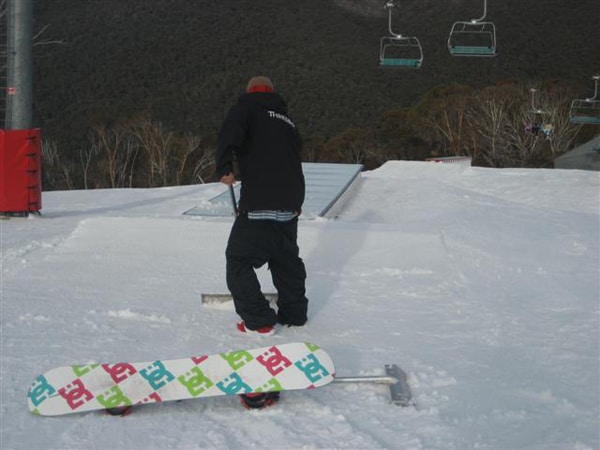 The Dance Floor box – things get crazy on this.
So what are ya waiting for? GO shredding.
Want to take a look at the live cameras in Thredbo now?
Thredbo forecasts,
snow reports and
live snow cams.