Jackson Hole Update – A Week of Fresh Tracks and More on the Way
February 2nd, 2018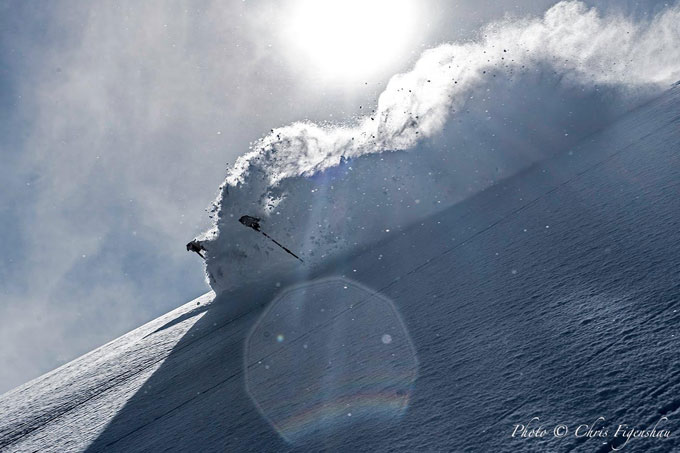 A bluebird day with 40cms of fresh snow on Jackson's renowned terrain is something special. Jan 24, 2018. Photo Chris Figenshau
Mountainwatch | Coen Bennie-Faull
Winter seems to have made a resurgence here in Jackson Hole, with three major falls within the last two weeks and some powder days. Last Tuesday bought the heaviest of the falls with an overnight total of 40cms of light, blower powder across the resort and bluebird skies to match the following day. It was one of those magical days where hooting and hollering could be heard from across the valley, the kind of skiing that brings out the inner child in everyone. As well as this, the Hobacks opened last week following this snowfall and Jackson is now 100% open.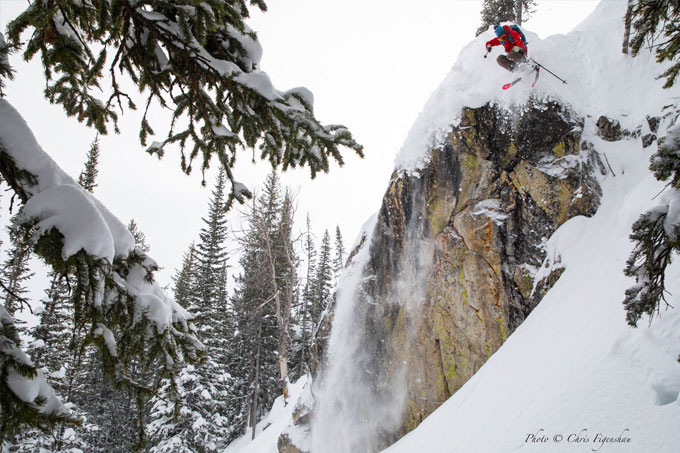 Cliff drops in Cheyenne Woods, Jan 28. Photo Chris Figenshau
To follow it up, storm skiing was all the rage over the weekend as the winds picked up and we saw storm totals of 60cms pile up. After the slow start to winter the people of Jackson seem hungry for snow in their face and we're getting after it all across the resort. And with anticipation building ahead of this week's Kings & Queens of Corbet's Couloir competition, all your favourite senders were hitting it, creating quite the spectacle for those on the chair above.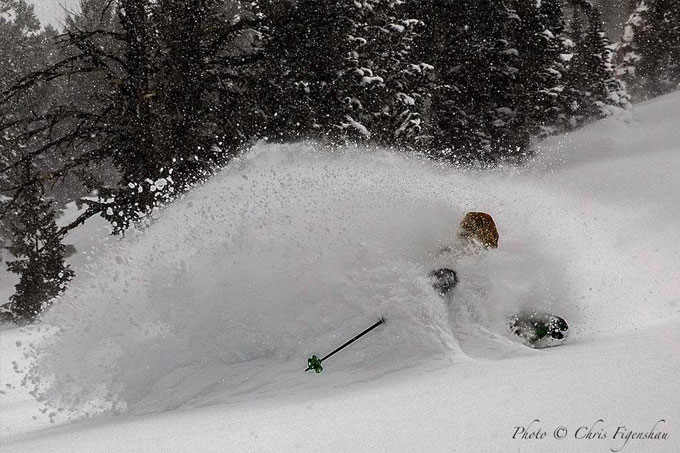 A bluebird day with 40cms of fresh snow on Jackson's renowned terrain is something special. Jan 24, 2018. Photo Chris Figenshau
The forecast is looking promising over the next week with snow expected all the way through the weekend. At this stage, we're not expecting any major overnight falls, but rather a steady accumulation across the week. Get ready though, because these are the storms Jackson thrives on and I wouldn't be surprised if we end up with more snow over the shoulders by the time all is said and done.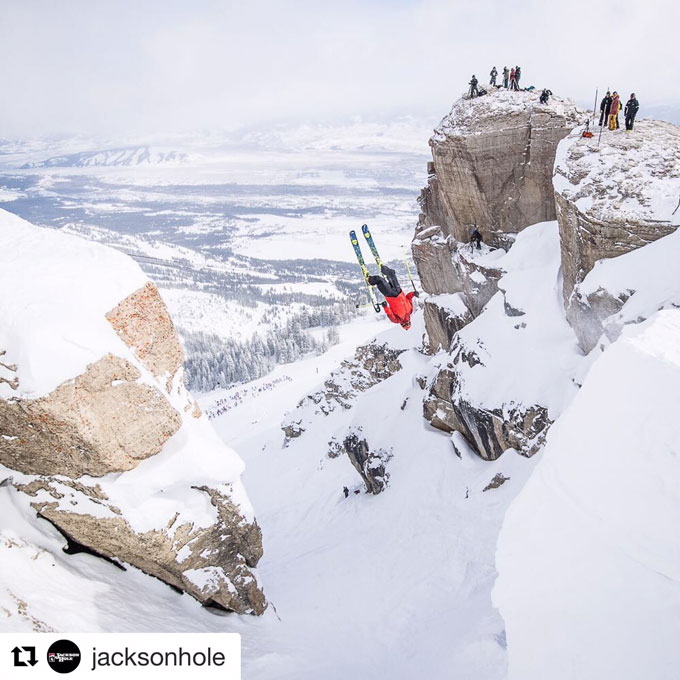 Our Jackson Hole correspondent, Coen Bennie-Faull dropping into Corbets Couloir during the Kings & Queens event on Feb on Feb 1. Photo courtesy Jackson Hole.
While it is nice to see all this snow falling, if you plan on leaving the resort boundaries it's important to remember to check in with your local avalanche forecaster. The fresh snow is enticing, but bad layers still exist in the snowpack from previous high-pressure systems as far back as December.