Niseko Japan Fortnightly Wrap Up – December 31st 2018
January 1st, 2019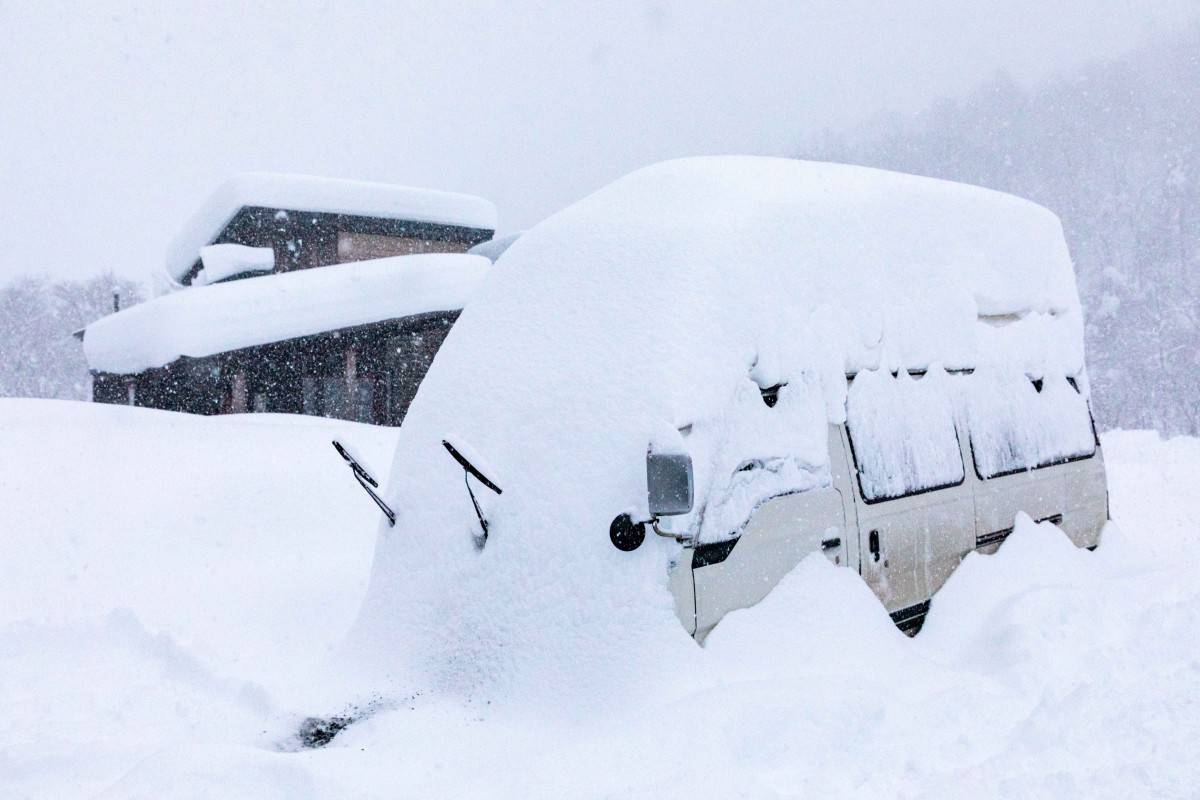 Mountainwatch | Matt Wiseman
What a fortnight it's been here in Niseko, Japan, where since my last report on December 18th we've seen 1.65m of snowfall down at village level and a good deal more up on the hill!
The past seven days in particular have been magnificent, with double-digit snowfalls every day since Christmas Eve. Since the 24thuntil today, the 1st of January, we've seen: 12, 10, 18, 18, 33, 35, 25, 15 and 13cm of snow.
Looking at how this compares to previous years – remembering last year was one for the books and the preceding year, one we'd sooner forget – and we're doing very well indeed…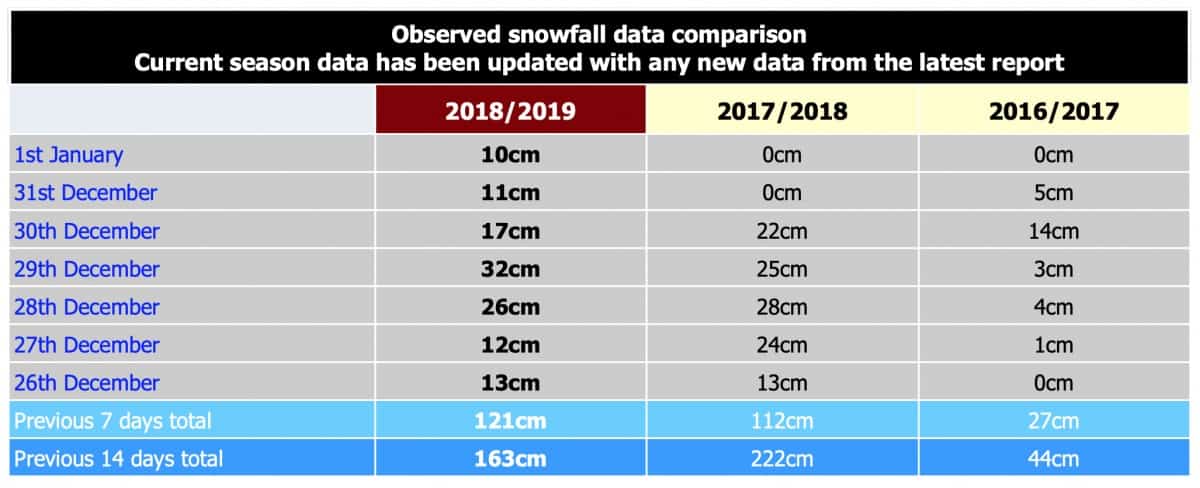 Indeed, it's worth mentioning at this juncture that the fluctuations in daily snow totals depending on your source, is not down to reporter hyperbole but rather a symptom of Niseko's inherent, multiple microclimates. What do I mean by this? Well, I've personally skied 40cm of fresh over at Annupuri and later discovered Hirafu only received half of that same snowfall, despite sharing the same mountain peak.
For better or worse this trend certainly makes weather and snow reporting from the powder capital a fickle sport, but something to keep in mind when deciding where to ski on any given day!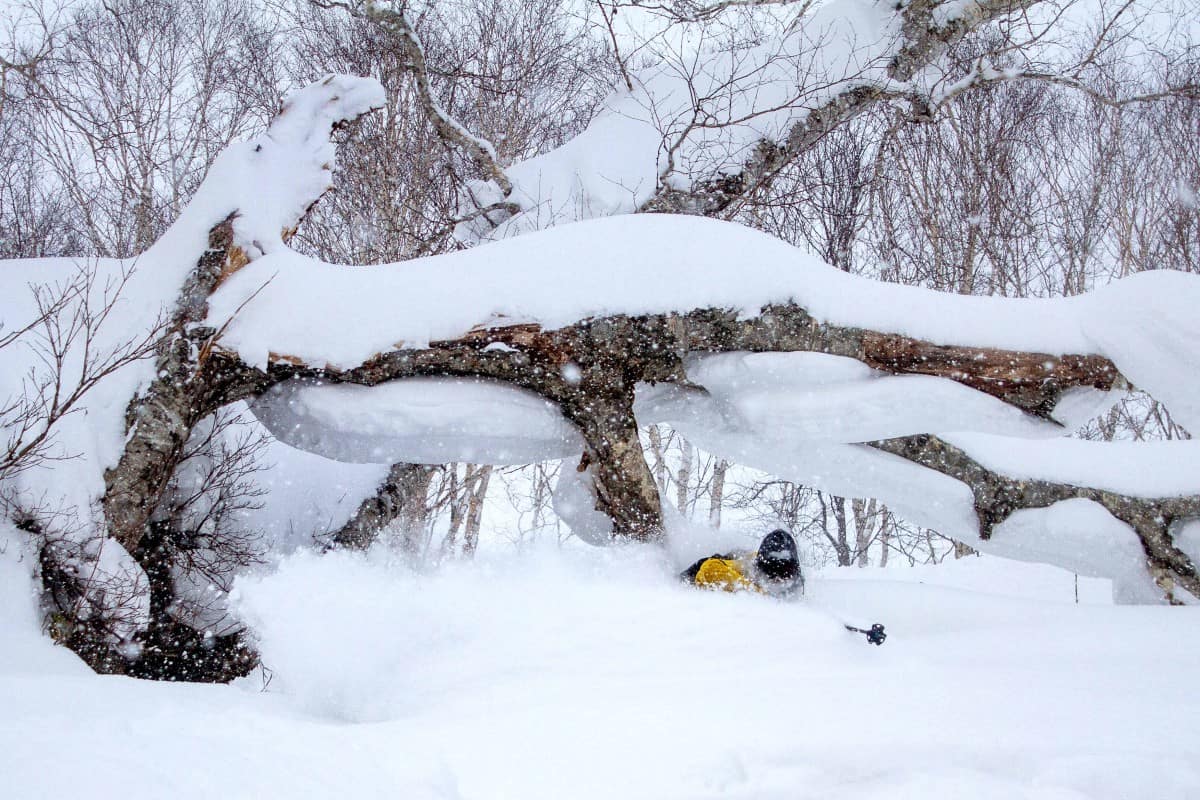 Total accumulation for the season to date similarly differs on where you look. Snow Japan has recorded 427cm so far, whereas Ski Japan quote 488cm at village level and 572cm at the top station. One of the guides at Niseko Photography has been taking daily weather out in the nearby local town of Kyōgoku and has measured total accumulation since November 21st as 537.5cm!
One thing everyone can agree on though is that it has snowed a lot here in Niseko so far this year, with the white confetti falling 28 out of 31 days over December.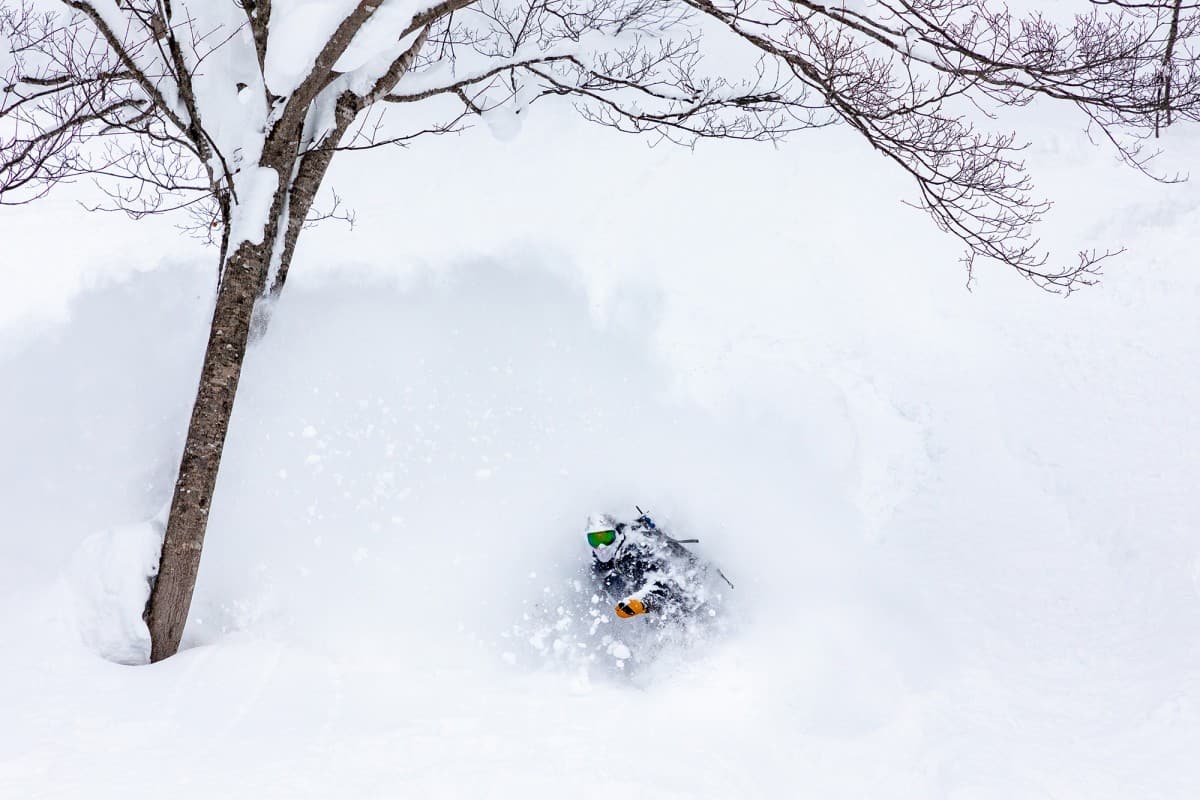 It goes without saying that the sun has been pretty fleeting, however, it made a welcome appearance on the last day of 2018 yesterday and allowed for some bluebird powder turns under the watchful eye of Mount Yōtei in the morning.
All this snow has filled in the backcountry nicely since my last wrap-up and there's barely any Sassa (bamboo) left poking through off-piste or hiding in the skin track. In its place has been some seriously deep trail breaking this last week, which I can personally attest to having toured halfway up Mount Yōtei after around 90cm fell during the multi-day storm this week.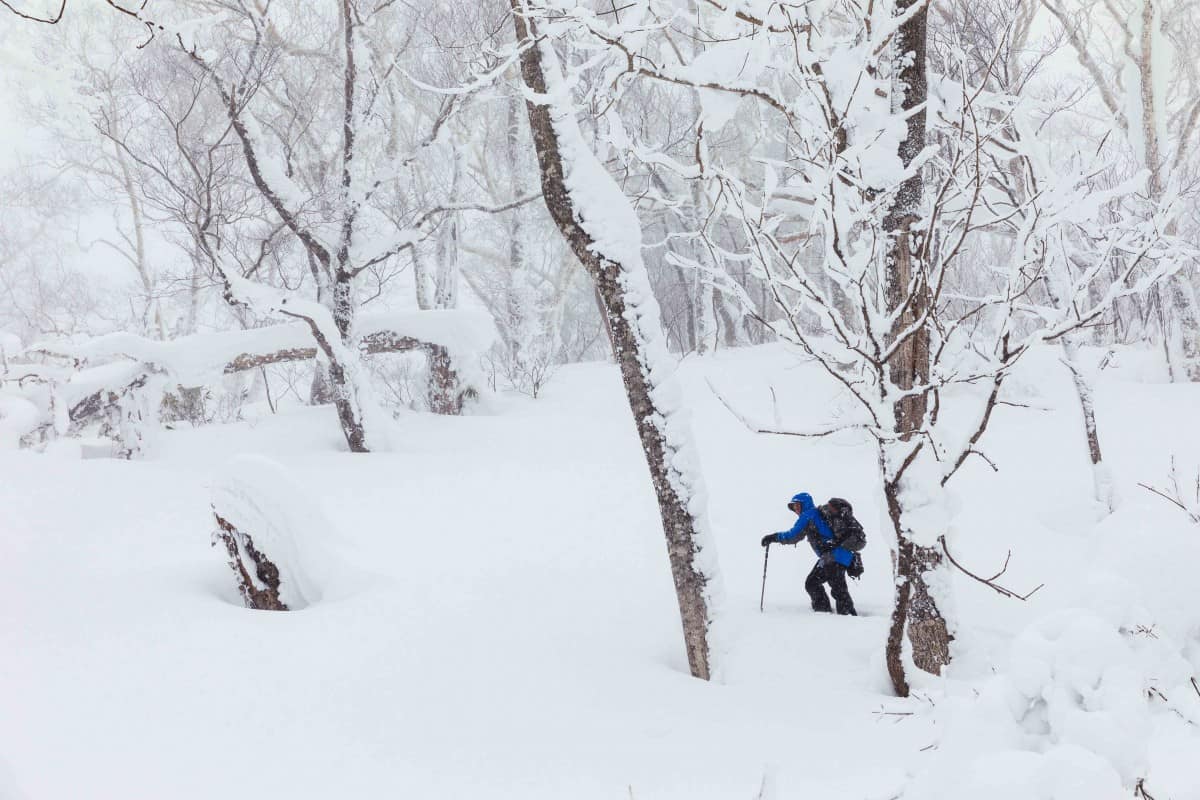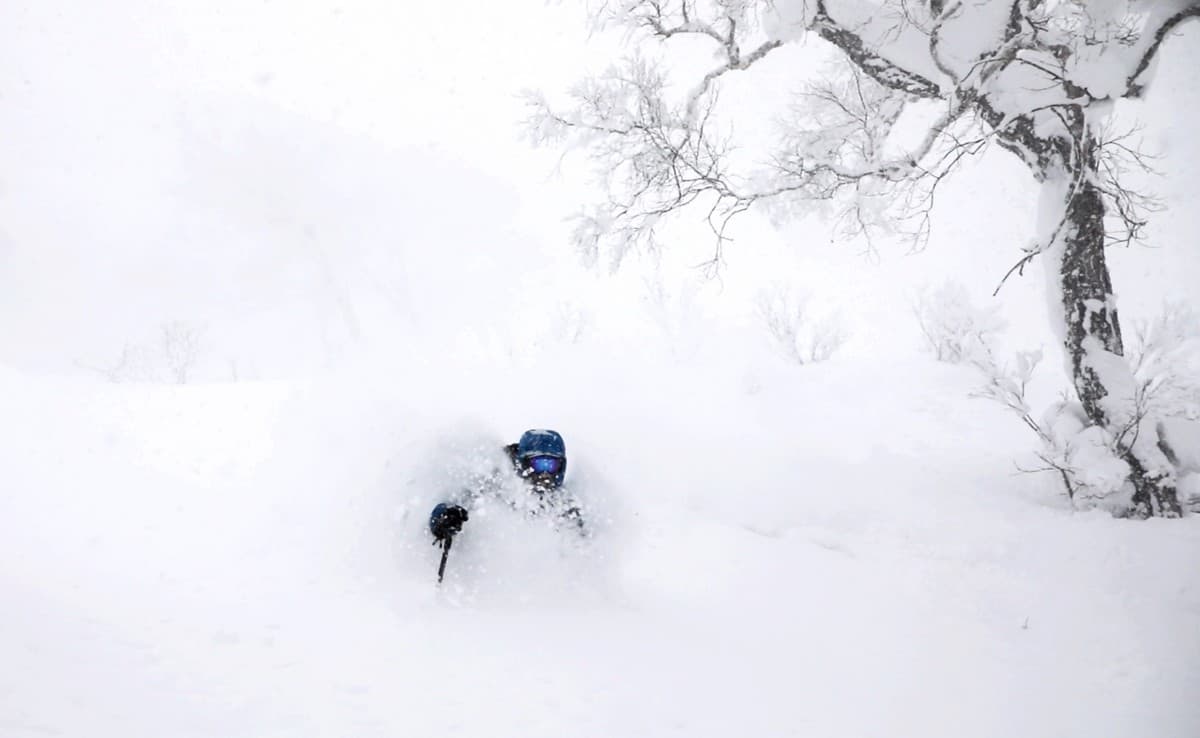 All this snow has finally enabled the opening of Niseko's famous backcountry gates with Gate 6 out by Moiwa resort opening a few days ago and the top gates here at Niseko opening for the first time today! No word on which gates exactly are open as yet, but Gates 2, 3 and the gated area known as Mizuno No Sawa (G11) are alleged to be, with Gates 4 and 5 on the Hanazono side of Niseko United set to follow. By the end of the week we should see all 11 up and running!
Clearly The Grasshopper's meteorological musings in his Japanese Snow Season Outlook – December Update rang true:
"The silly season is looking jolly indeed with JMA giving us a good chance of above average snowfalls during the next four weeks, as well as low temps at the end of December and start of January." – The Grasshopper
As for the longer term outlook, "Precipitation on Hokkaido is looking fairly average for January and possibly above average on the Sea of Japan side for February," he said.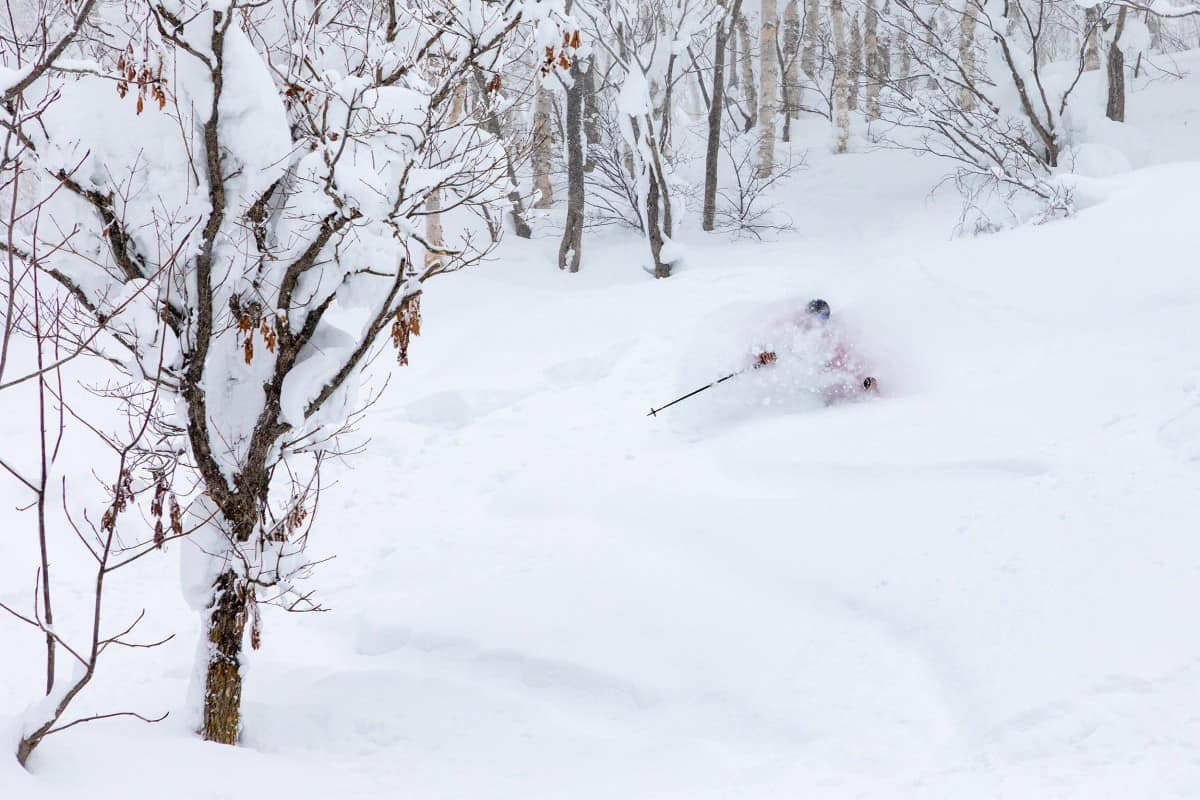 As for the short term, snow showers will unsurprisingly continue, although we expect to briefly reacquaint ourselves with the sun on Thursday and Friday and again possibly on Sunday, with plenty of snow in between – our models predicting 40-50cm at the time of writing.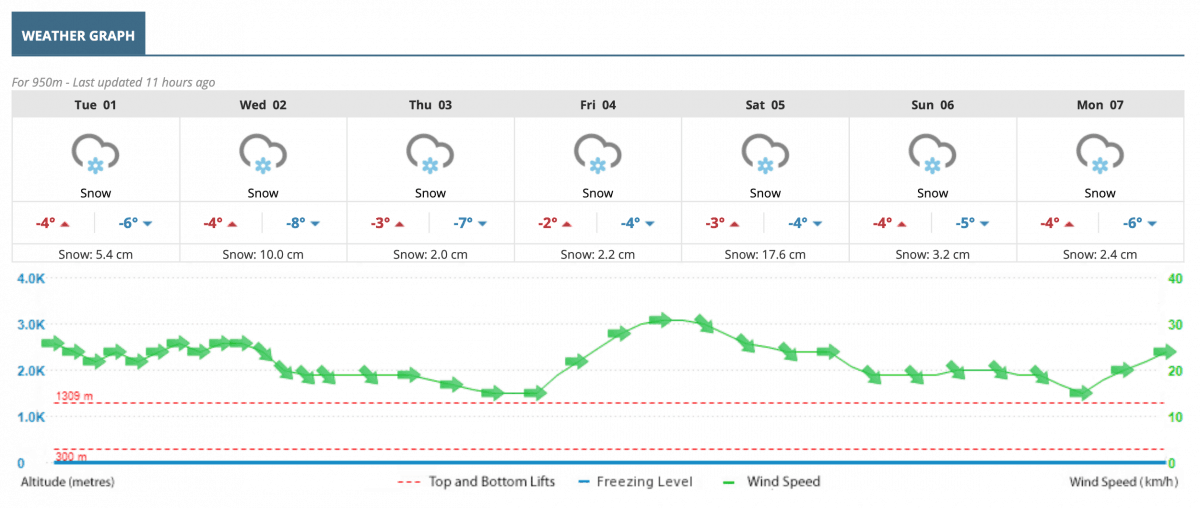 The Grasshopper has also been busy publishing weekly Japan outlooks every Thursday morning if you prefer to get your weather straight from the horse's herbivorous arthropod's mouth.  You can also check out my latest weekly video snow report below – also published every Thursday!
See you in Niseko!
Niseko forecasts,
snow reports and
live snow cams.