Skiers – Boen Ferguson
May 21st, 2009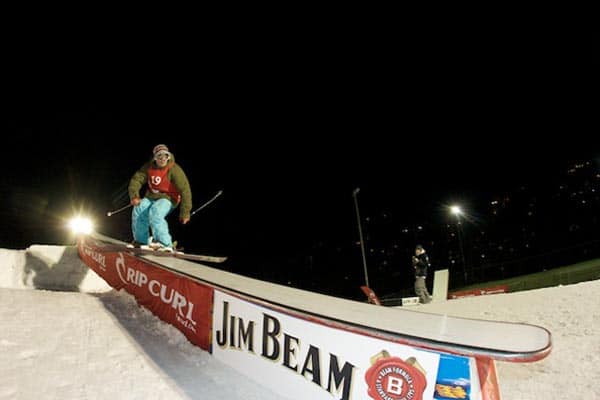 By Reggae Elliss
All photos: Tony Harrington
Boen Ferguson has been a regular on the podium at most freeskiing events in Australia over the past few years. While he has won big airs, slopestyle, rail events, 19-year-old Boen is a true freeskier, at home on the mountain as well as the terrain park.
CF: How old were you when you started skiing?
Boen: I was two years old when I could strap my own skis and boots on and trudge around in the backyard in Winter Park, Colorado. My parents were working there as instructors and that's where I learnt to stand on my skis, then Dad took me to the mountain where I learnt to snow plow.
CF: Your dad was head of the ski school at Blue Cow and I know you were in classes at an early age. How old were you when you got into formal coaching?
Boen: When I was young I skied with my big sister a lot. We would rip around Blue Cow then we started in the race club when I was eight. It was fun and perfect excuse to miss some school to go skiing.
CF: Was skiing part of school sport?
Boen: Yeah, I started skiing in the Interschools in kindergarten at Berridale Public. Then in year four I moved to Jindy public and was in teams with Charlie Timmins, Scott Kneller and Jordan Houghton. Then Charlie, Jordan, Ramone Cooper and I went to high school at Monaro High in Cooma, which had school skiing every Wednesday.
CF: Who did you ski with mostly as your skiing developed?
Boen: Charlie Timmins has always been pushing me, then when the whole craze of leaving racing and getting twin-tips started there was the 'Doo crew'at Perisher It was basically a freeride squad made up of all the local dudes who went to Jindabyne public and we also got some new guys like Russell Henshaw. Nick Draxl and Chris Ebbern were the coaches and that's when we all started to step up and really pushed each other and our skiing progressed our skiing.
CF: What goals do you have with skiing?
Boen: To keep on doing it. I don't have any goals I can put on paper, I just want to see what's out there, learn some new stuff. I'm terrified of an honest day's work so contest money and incentives from sponsors is how I plan to pay for it. So I guess I will focus on that.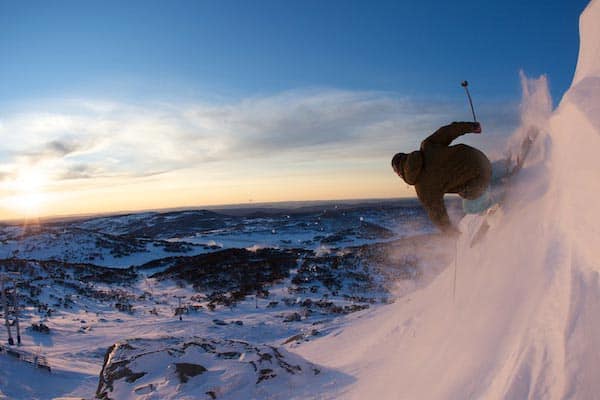 Perisher forecasts,
snow reports and
live snow cams.