DC Spring Break is back for 2016!
August 22nd, 2016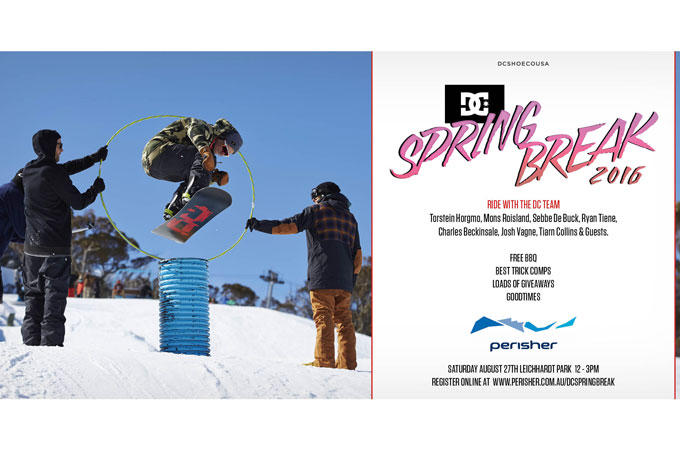 Transfer | Press Release
SATURDAY AUGUST 27th / LEICHHARDT PARK, PERISHER, 12 – 3pm
Come and celebrate the arrival of spring conditions here in Australia with DC snowboarders Torstein Horgmo, Mons Roisland, Sebbe De Buck,
Ryan Tiene, Charles Beckinsale, Josh Vagne, Tiarn Collins & guests on Saturday August 27th at Perisher, NSW.
Combine spring snowboarding conditions along with a FREE bbq, free music, best trick competitions, loads of giveaways and a bunch of keen snowboarders and you're guaranteed to have a good time.
Free BBQ & best trick comps kicking off from 12pm in Leichhardt park.
Registration for the best trick competitions are now open over at : www.perisher.com.au/dcspringbreak