Half Price Tickets At Falls Creek Tomorrow Only
June 18th, 2009

PRESS RELEASE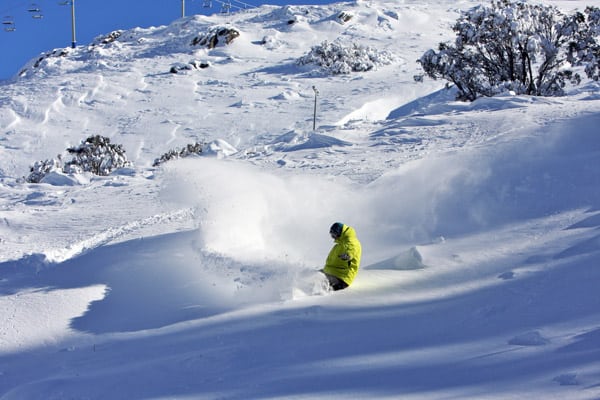 It will be a bargain day tomorrow at Falls Creek. It will cost $34 ($17 for a child) to access six ski lifts and enjoy a days' skiing or boarding at the alpine resort. More lifts could open on the weekend.
After an unbelievable start, one of the best for many, many, winters there's lots of snow-covered terrain at Falls Creek. Its ski in/ski out. And at half price, That's an opportunity not to be missed!!!
If you can organise a day off tomorrow bring the family for what will be a an exceptionally affordable day on the snow.
The resort's Ski Patrol are reporting good to very good boarding and skiing on Towers and Wombats Ramble. Drovers area is open with easy turns and room to practice.
Lift queues are currently non existent. Just imagine the bang for your buck when you don't have to wait to ride the chairlifts!!!
Watch our Falls Creek live streaming Cameras
Falls Creek website fallscreek.com.au