Hotham to open Gotcha Chairlift following 34cms of snow in 48hrs
July 15th, 2009

Hotham to open Gotcha Chairlift following 34cms of snow in 48hrs
PRESS RELEASE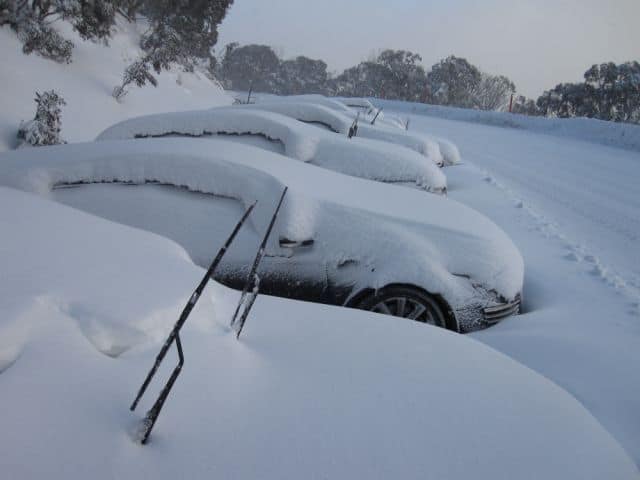 Fantastic snow conditions and 34cm of fresh snowfalls in the last 48 hours means that Hotham Alpine Resort will open Gotcha chairlift tomorrow, giving access to the extreme skiing zone which includes the famous Mary's Slide.
Over the last 7 days, 39cm of new snow has fallen and more snowfalls are predicted for tomorrow, clearing by the end of the week. Light snowfalls are forecast for this weekend and throughout next week.
Belinda Trembath, GM Hotham Skiing Company said, "Opening this area up for skiing and riding means more of our school holiday guests can experience Hotham's extensive terrain."
Keogh's and Orchard areas are being assessed and prepared for opening. Snowdozing is currently underway also.
School holiday guests are enjoying great snow, fresh snowfalls and a huge range of activities including fireworks on Wednesdays before night skiing, kids snowmobiling, après evenings, sunset tours, grooming tours, helicopter rides, winter dogsledding, spa treatments and Christmas in July activities.
The first of our Á La Carte in the Park Series Rail Jams was held last weekend with more than 50 entrants. Many of these will be lining up for the next of the 10 events in the series with the Cheese & Crackered Rail Jam on Saturday 18 July. Next week is the first of the L'Oreal Women's Week programs. This winter the program has been expanded to cater to skier and snowboarders in separate groups.
Live Hotham cameras on Mountainwatch
The latest independent snow report on Mountainwatch