Industry Insider July 2010
July 13th, 2010

"Stalking all the pros Facebook profiles."Abi Bright, former shredder and sister of everyone's favourite Olympic snowboarder Torah, has opened her own hairdressing salon in Jindabyne called 2627. Speaking of hair, facial hair, Australian snowboarding's best kept Mo Matt Sedunary, Cattleman's best trick winner , has purchased an old VW Kombi and can be found crossing the boarder with fellow snowboarder Mitch Williams. On the topic of crossing boarders Will Jackways recent Cardrona clip (below) makes you want to pack your board bag, talk to customs and go to NZ, where they are getting natural snow not the type that comes out of a garden sprinkler. On other NZ news Jake Koia has already started riding in helicopters with Red Bull this season, while Robert Hollis and Photographer Pablo Azocar shipped back their snowmobiles from the USA and have been checking out some new zones to ride in NZ.
Home Grounds Episode 1 – Will Jackways
The Made You Look premiers left a wake of good times, free product and hangovers as they toured Australia and New Zealand, with the who's who of Australian snowboarding turning up at one or more of the stops. One such spectator at the Melbourne premier was former 900 king Max Cooks, with some claiming he came to check the film to see who his competition is for a come back. The biggest premier nights were in Jindabyne, and Queenstown hometown to many of the stars including Jye Kearney, Charles Beckinsale Clint Alan and Gus St Leon. I am sure these guys were stoked when their name flashed up on the screen and the Banjo erupted.
This is a while ago but back in December, Marc Baker had shot on fashion super site The Sartorialist check his clean cut style . While talking blogs check out Mikes Mash , this is Mike West blog and he is the Creative director and Owner of 686 Outerwear, it gives you a good idea of the guy behind one of the more forward thinking outerwear brands around. 2010 is also turning out to be the battle of the video blogs with Andy Lloyd's Fisheye Friday ending the week. While Baw Baw'ding is somewhere in the middle, so who will be dropping Wasted Wednesday?
In Allan brother news Clint Allan loves Fat Booth, Jamie Allan AKA Gym Junkie is Jindy's resident DJ and Mitch Allan and buddy are surfing and fishing their way to the top end of Australia, you can keep up to date with Mitch's adventures here .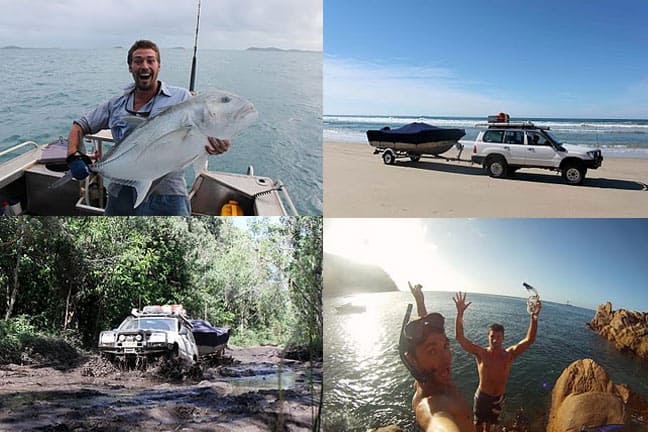 A large pose of Forum international riders are heading to the winter wonderland that is NZ, while you local guys better start brushing up on your switch back 12's as a number Burton internationals, with weird sounding last names, are coming to take some money from the Stylewars and MTV Snow Jam events. One rider not making the trip with the Burton team will be Mason Aguirre, as he is now rocking Nike 6.0 outerwear to go along with his Nike 6.0 kicks and clothes. While we prepare for the international invasion Europe is currently being invaded by an RV full of Grenade riders including Danny Kass, Louie Vito, Dustin Craven and Australia's second biggest snowboard export after Torah, The Dingo . Plus proving that everything old is new again, Chad Otterstrom has signed with Solid , joining Chris Coulter, Willie McMillon and Kurt Wastell.
The Mountain Dew Hut event is back, this year including teams from Technine, DestnVia and Capita. Also One Hit Wonders is back for 2010 and if you think you can twirl and flip enough to win then, hit up the audition page here . In global event news, another big event on top of slopestyle that is in the running for the 2014 Winter Olympics is Box Ballet. Thredbo is rumoured to be putting in a box that lights up just like a dance floor in a Michael Jackson music video , with the goal to help produce our next Olympic gold medallist.
Everyone wants to start a label these days, and why not? Maybe you could sell it to Billabong for millions in a few years, just like RVCA did , that way you could retire to a world of endless pow turns. However you need to start somewhere and a good t-shirts and hoodie shape is a must, so hit up AS Colour , these guys have the best blanks going around. Once you start you label you will be able to enter the world of collaborations and the big one this season seems to be the movie Tron, you know the film where guys are riding motorbikes with neon lights strapped to them while throwing Frisbees, well the Disney film has teamed up with Burton, Adidas, Hurley and Oakley on product, that will be available later this year. While Tron the movie is set way off in the future your brand doesn't need to be, but you will get points for dropping year ahead, just make sure your website matches like K2 has done, now you can see all the new 2011 boards online. The other thing you need to know when you start your label or brand is the industry must haves, this season you will be no body important if you don't whip out the new iphone 4 at meetings, also because being green is always cool make sure you carry a water bottle either a Mizu or an Alex these will give you huge credibility as they aren't available in OZ yet. Now when you actually hit the hill and go ride make sure you are rocking one of these You will also need to PR your products and snowboarder, MTV Host, Omatic owner and funny guy Todd Richards has some involvement with AWSM a surf, skate and snow buyers guide website. So send him some stuff and he will make fun of it and post it up.
New Zealand has more than their fair share of start up brands to inspire you including Plague Snowboards , check out Rob Mitchell's part in Made You Look to see that they work. Plus all Plague boards now come coated in Mad Wax another NZ brand, and if that wasn't enough to prove you can start your own brand what about Mons Royale layering, this stuff is born and bred in Wanaka and is now available on both sides of the Tasman.
Also it is teaser time and instead of wasting your time and making you read something witty about teasers all you need to do is click here. Remember kids buy DVDs that way pro snowboarders have something to do.
PARK LAPS – Jye Kearney at Perisher