Rippin – Marc Triffitt
August 4th, 2010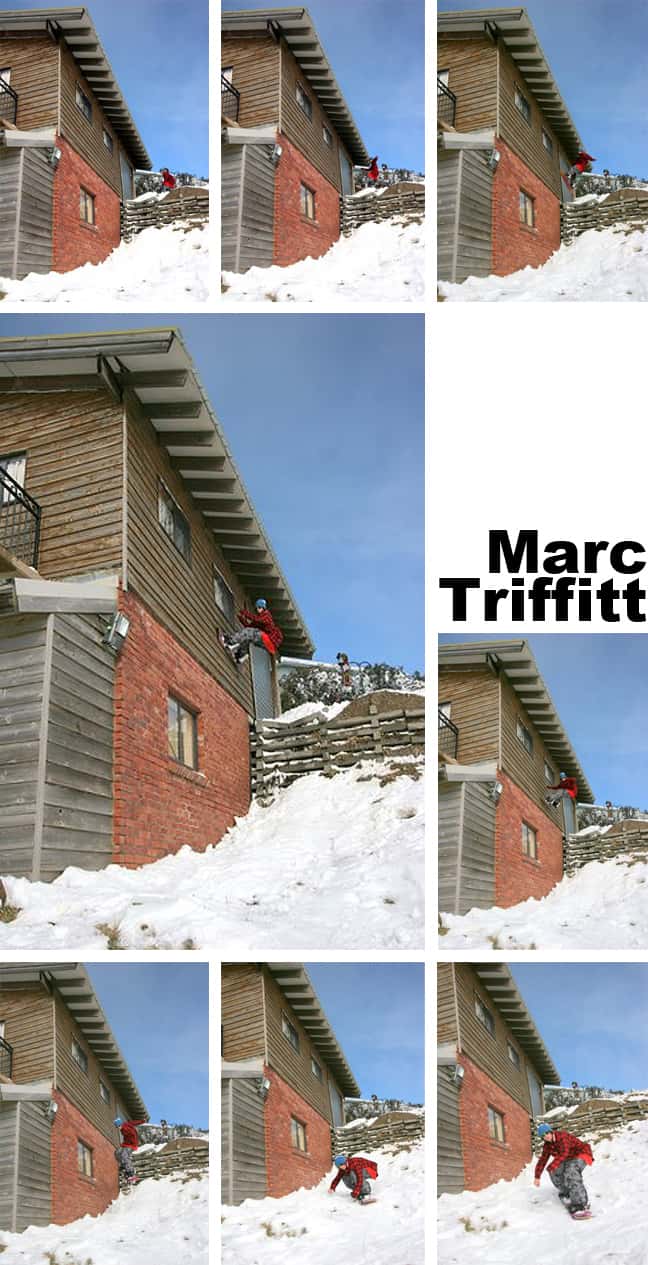 Interview and photos by Clive Dickerson.
Triff's shredication started 7 years ago riding at the small family ski resort of Mt Selwyn in NSW while on a school trip as a grommet He's now 23 yrs old and is one of the local guns and a stand out riders at Mt Buller, not to mention his super tech jib skills and smooth casual style.
Originally from Wagga Wagga NSW he now live's in sydney working towards the next shred trip overseas for a few months in the summer before heading back to good old Buller. Triff loves the Cali sunshine and usually heads to The Sierra Nevada mountains riding anywhere from Bear Valley to Tahoe. His long skate history, which shows in his riding rails, urban jibs and jumps means he's usually holding it down with the bigger name riders in the off-season rail jams.
When he's not riding Triff busts his arse working in a ski hire shop and every chance he gets he's shredding the slopes. Now on his fifth season at Buller you'll see him rockin around the slopes with super baggy gear and a smile on his face, he's very positive progressive snowboarder and his main sponsors, Australian board company Fyve Snowboards are stoked to have him on the team.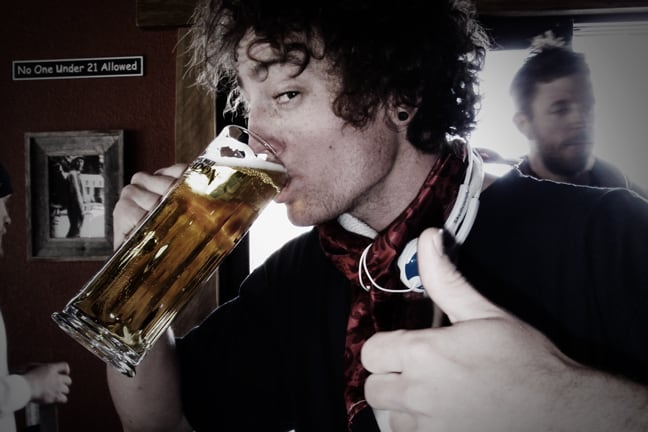 So Triff who do you ride for?
The voice inside my head is screaming SHRED for my homie's who cant shred anymore: FYVE, 32 boots and Obvious.
Lets start with a little history where you're from?
I grew up in Wagga Wagga skating with mates for many years, got a big crew still down there, pretty mad bunch. Have the lot covered from wake, skate, BMX, Moto X, every ones doing stuff but most just love to party now.
What your style eg: jibber, pipe, freeriding and park riding?
Well riding Mt Buller kinda forces you to smash rails and a lot of them, so my style is definitely moulded around jibbing in the park I guess – MFM nollie steez off everything I can. I'm getting more into jumping but if there's pow, finding those freeride features and building kickers is what I'm about. I love the cliff drops, pillow pow lines, double nubs, rock drops and step downs. I like it all but I don't ride much pipe.
Best pick up line?
Lip slide my rail and I'll nose press your box.
Who was your most influential snowboarders as you grew up?
Kevin Jones and MFM probably.
What's the best movie you've seen?
I hate this question, I dont know as it depends what your in the mood for really. Finger On The Trigger like "One Love" is sick but they get too gangsta/baller/bullshit, it ain't right I'm into it but it goes too far. "Picture This" is good and "Child Support". I really don't have a favourite and I'm too stingy to buy 'em.
Is there anything that scares you about snowboarding?
Yeah for sure if not you're not going hard enough. Spinning at mach speed is scary, avalanches and watching punters hit features – that's scary.
Mount Buller forecasts,
snow reports and
live snow cams.