Roland Morley Brown
May 31st, 2009

Photos by Vaughan Brookfield
Video by www.reasonfilms.net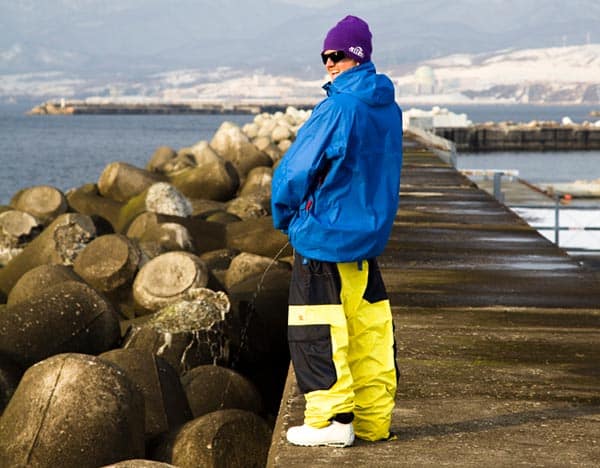 There's no doubt this Kiwi Dero has steez that even other pros admire. Last year he was a clear standout at Stylewars, although his results on the placings rarely show, RMB drops silky moves and it doesn't matter if he's hitting a 20 foot park kicker, a 180 foot park kicker or a 200 foot backcountry gap.

Now with his first year with new sponsor Forum coming to a close and a move to Australia for some easy beach style livin', the question begs… Will RMB trade-in his boots and his infamous Dero lifestyle in Queenstown for a bar of wax, some fibreglass and little green room dreams?
Quick hits
Age: 27
Hometown: BBZ, Auckland, NZ
Home resort: Remarkables
Sponsors: Forum, Huffer, Electric, Nixon, Grenade, Circa, Alta Snowboard Shop
Currently living: Manly, OZ – fully sick but!
Fav music? Probably Hip/Hop but I pretty much listen to everything
Fav technology? I'm pretty stoked on iTouch/iPhones at the moment

Q&A
Transfer: So Roland, how was your season overseas mate? Highlights?
RMB: Whoa! So many highlights dude, it was such a sick trip this time around. I was in Japan for about 3 1/2 weeks with 8 other Dero homies. Imagine 9 of us all in a room together for a month, pretty raw – never a dull moment. But probably the main highlight was road trippin' around the states in Browners whip with Heat and V-man. Utah 2 weeks, Washington 2 weeks. So sick, It was my first time up to Seattle. Definitely going back!
Who were you mainly riding and hanging out with?
With the Dero crew! But I guess I was mainly rollin' with Browner, V-man and Heat.
Heard you were part of some big kicker sessions out at Utah Backcountry this season in the States. Give us the goss? Any hammers? Any beatings?
Yeah bro, little bit of everything for sure. We spent 2 weeks in SLC and about 5 days of that was just on Pyramid, 3 days building the thing and 2 hittin' it. It was pretty hard work. We all took at least one beating each. We all got some tricks, Browner killed it!
Do you like RnB music?
Yeah-Nah, oh maybe Rihanna, haha.
What's the most common dumb joke people come up with regarding your name?
Umm, don't know ha ha. I guess back in school days there was a commercial on TV about toilet paper with a dog in it, the dogs name was Roly. Maybe I got teased about that – I didn't care but.
When I think style I think Roland Morley Brown, when you think Style what riders do you think of?
For real!? Cheers bro! haha. I think Devun is pretty badass, I always wanted to ride like him, or MFM. On the home front probably Koia, Browner, Tiene and Beckinsale's pretty ill too.
Is style something that you work on or do you think it's a natural progression?
Yeah for sure, I guess you can work on your style or immitating someone else's. But I reckon it all comes back to your natural steez – you either got it or ya don't.
Do you want to enlighten the Australian public about what the Kiwi Stylewars team did to the Stylewars Bledisnow Cup before the Aussie team took winning swigs out of it last year at Stylewars??
Nah. What goes on tour…haha. Those who know, know!
So you're living in Sydney at the moment, where you kicking, what you been up to and how do you like it?
Yeah bro, I'm livin' in Manly, it's fully sick. Just been workin' at Burton packin' boxes, its rad – a cool as crew of people and I'm havin' heaps of fun. Tryin' to surf, that's pretty funny. Sk8in' heaps. It's all-good. I used to kinda bag out Oz, like, flag that, why would I wanna live there etc… Now I'm all like, this place is sick – prob wanna live for awhile now aye bro!
What are your plans for the up coming Down Under Winter? Going to shred in Oz or you going back home to NZ?
Bit of both dude. I'm probably gunna head back to NZ around beginning of July – they're gettin' a heap of snow at the moment so it's shaping up to be a goody. Then I'm real keen to come back to Oz for Stylewars and have good 'ol shred on the Ozzy hills for end August begin September. Then back to NZ for mass spring session. Hell Yeeeah!
Thanks RMB… Any shout outs?
Umm, Cheers to all the crew for the epic times over the North Hemi season. Cheers heaps to all the spono's. Thanks so much for all the help! My girl Mel! And my mum, she's rad.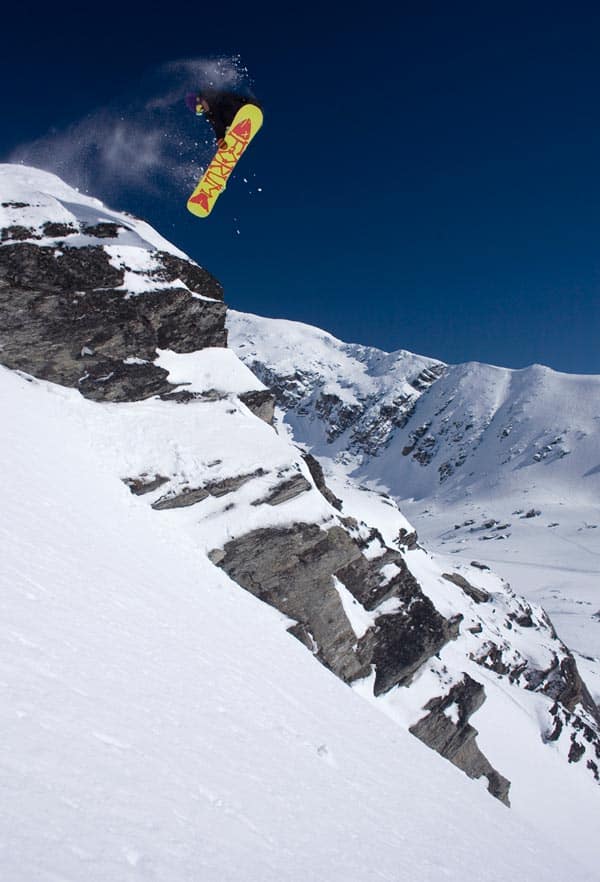 Backside 180 at The Remarkables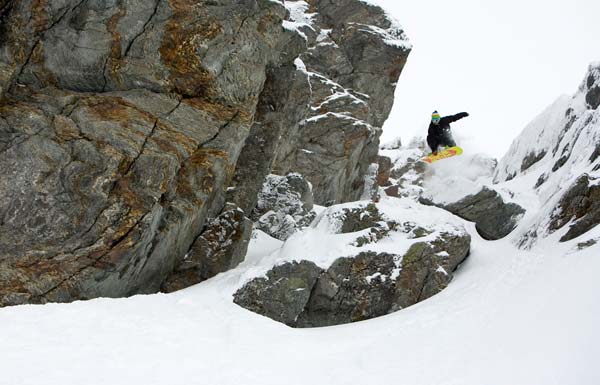 Casual front 180 rock popper at Dero home turf, The Remarkables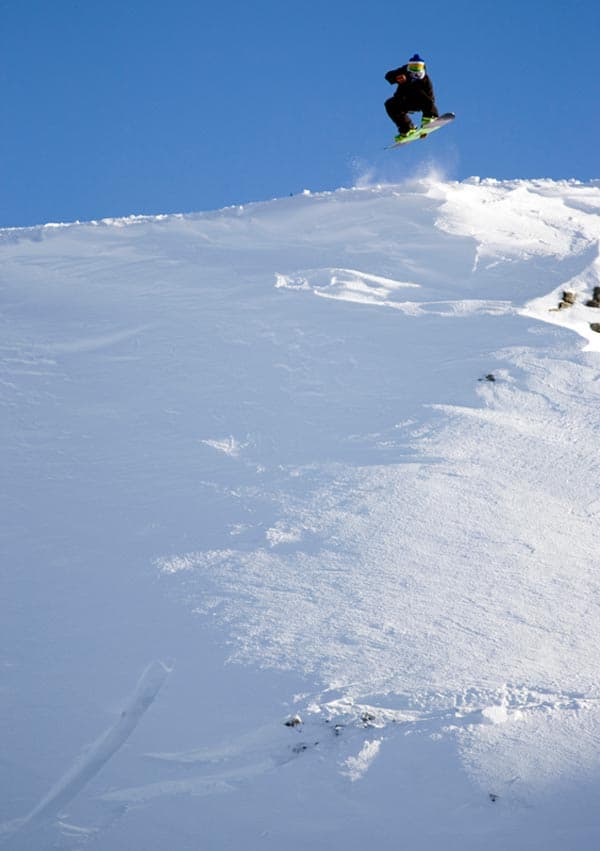 A high speed frontside 180 melon boned over Cardona
Cardrona forecasts,
snow reports and
live snow cams.