Teaser – Koia & Browner
April 23rd, 2010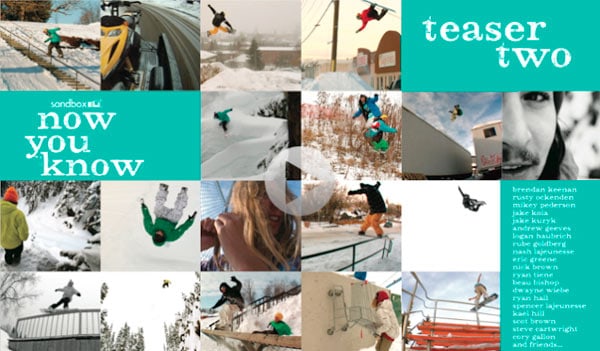 Sandbox Films have released their second teaser of the season featuring Kiwis Nick Brown and Jake Koia. Now You Know is filmed in and around BC Canada and features a stack of insane backcountry footage and some rawdog rail action. Nick Brown has apparently been blowing up during filming and from the photos we've seen come across our desk for his upcoming interview in TRANSFER MAG issue #4 (June / July 2010) his part in Now You Know should be killer.
Sandbox Production Company is in its fifth year of films and other Aussie and Kiwi Shreds involved I the production are Ryan Tiene and ake Koia you can check out their blogs right here in Transfersnowboard.com
Whistler  forecasts,
snow reports and
live snow cams.