The Ben Fawcett Interview
November 10th, 2009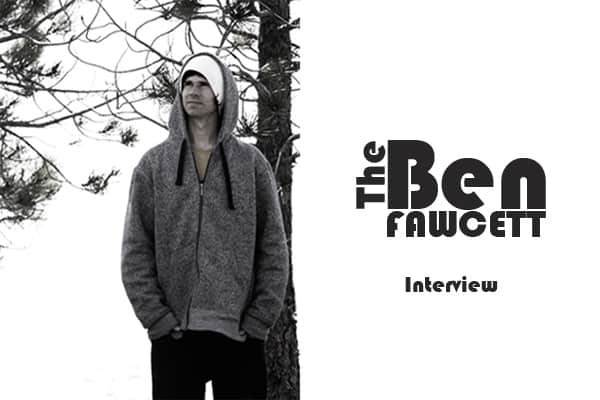 Words by Russell Holt
Photography by Andrew Fawcett
Ben is the youngest of a trio of shredding brothers who are straight-up stylish buggers. Be it on cement transitions with his skateboard or on the hills of Thredbo with his snowboard – Ben's got a kind of style that makes just doing a small ollie look amazing and when a snowboarder is that stylish – who needs a 1080 or a double-cork?
It's a style that is built out of obsession. Ben like his brothers are obsessive about the smallest details of their riding. This means countless hours thinking about snowboarding and debating with his brothers and friends the infinite details of certain tricks or movie parts. It's not uncommon to see Ben changing his stance midday on the hill from a tool he keeps in his pocket and then changing it again half an hour later to make that small little "tweak" that satisfies his insatiable appetite to "feel-good" when he rides.
It's the 'feeling good' that morphs into Ben riding smooth. It's a simple formula that most people overlook in the pursuit of bigger spins, double flips and racing to the next gold medal. More often than not smooth and effortless style is the first victim to these pursuits with other riders.
So thank God there are people like Ben ( Meatball ) out there on those Aussie hills keeping snowboarding feeling and looking good.
Age: 22
Stance: Regs
Sponsors: Billabong , Oakley , Rythm Snowboard Shop
Hometown: French's Forest, NSW
Home resort: Thredbo
Favourite place to travel and snowboard and why? Tahoe California – The snowfalls measured in feet and you get lots of sunny days.
Living in Thredbo for the season in 07 you worked in the Park crew, this year 2009, you changed to working a night job in the village so you can snowboard all day. One job allowed you to be on your board all day – every day, while the other allows you to ride all day when you want and where you want. This is the big question for a lot of snowboarders: which is better and why?
I think its better to be able to ride when you want where you want for sure, I mean imagine digging out rails in the park on the powder days seeing all your friends shred past you or having to go fix a fence and do some other work when know the shredding is on somewhere else. Then you go home and sit on your ass all night, I would rather ride during the day then go to work at night.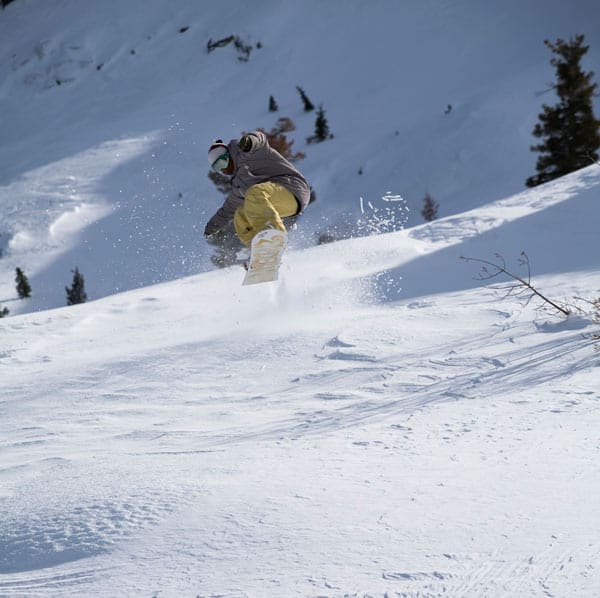 You grew up skateboarding when did you first get introduced to the snow, what were your first impressions (compared to skating) and who took you?
I must have been about 8 the first time I ever saw snow. I remember looking forward to this family ski trip more than anything because my brothers and sister talked about how fun the snow was. The first time I snowboarded I went with the family again and first impressions compared to skating were probably like damn this is fast and soft, cool!
I remember when you were a young grommet skating was your life, then you badly broke your leg. Tell us how that happened and how it affected your attitude towards skating?
I was trying to a bs smith on a ledge and could not do the trick at all. I wanted to learn them. Anyway I just didn't lock in properly and my foot quickly went straight into the ground and dislocated and broke my ankle in about 4 places, had to get screws and a plate. Its not like I was even doing anything big or gnarly it was just bad luck I guess. When I got back into it again I started skating more mini ramps and transitions, parks and stuff. Oh and I didn't try another bs smith for a long time hahaha.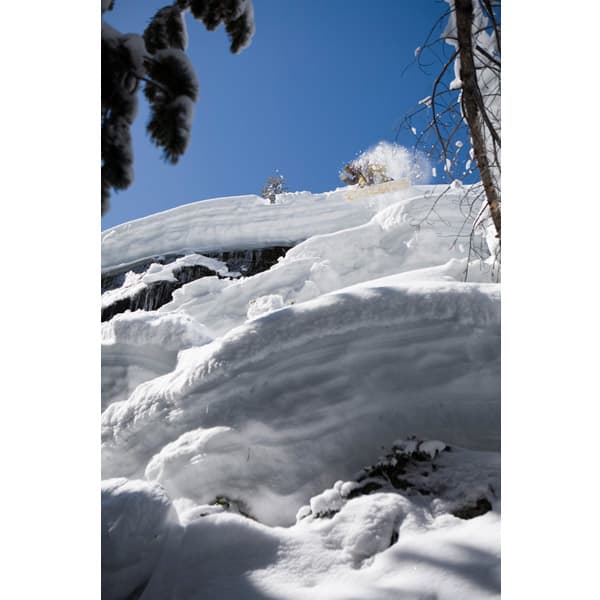 You blew your knee out 2 years ago (aged 20) how did that affect your mentality towards pushing yourself hard on your snowboard?
I back down from things that I have a really bad feeling about. And the whole year I had off because of the injury was shit too, right when my snowboarding was progressing really fast. That's it really, everybody gets injured you just need to come back, keep it rollin.
Your older brothers, Alex and especially Andrew have been hugely involved in snowboarding in Australia for a long time. Is it kind of a family passion? Did you guys grow up loving board sports, pushing each other?
Yeah they were the ones that introduced me to snowboarding, gave me my first board and stuff. Me and Alex would just copy whatever Andrew did. My Dad used to surf as well. We've definitely grown up loving board sports and we like to see each other do well.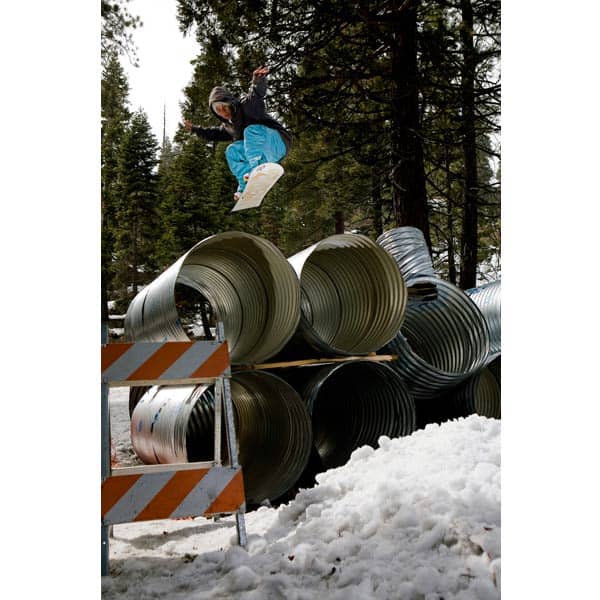 How much do you think about style when you are snowboarding, how important do you gauge it?
Well, you want your riding and your tricks to feel good and the best way for me to do this is just to relax and have fun. But I think good style and good board control and technique all go hand in hand. Like popping out of the jumps and holding your grabs staying in control in the air. Landing smooth and stomping your tricks is the best. Not just trick style, but actual snowboarding style is very important, cruising around the mountain and just floating airs and free riding.
Which snowboarder styles do you appreciate and why?
I appreciate them all man, but any snowboarder who's just loving it – you can see how much fun and energy they have when they shred, it comes out in their style, that's the raddest style. Tom Pelley has that style, you can tell when you see him ride he is having a blast.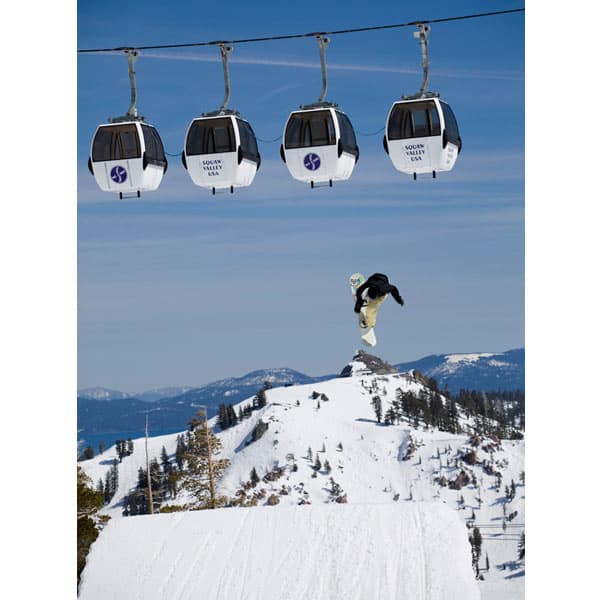 What's the most stylish trick you can do?
Backside 180
What do you think about how Snowboard and Skateboard styles relate or differ from each other?
They differ when you see snowboarders trying way too hard to have style, skaters with style just let it happen. All the grabs and tweaks in snowboarding relate to how skaters did them first.
I've always thought good skateboarders make better snowboarders. What do you think? Why?
I don't know, there are a lot of really good snowboarders out there who can't skate all that well and some good skaters who can't ride a snowboard very well either so who knows, it comes down to the individual. It would be cool if a few of the friends I grew up skating with started snowboarding, I'm sure the ones who were skating good would have picked up snowboarding pretty fast.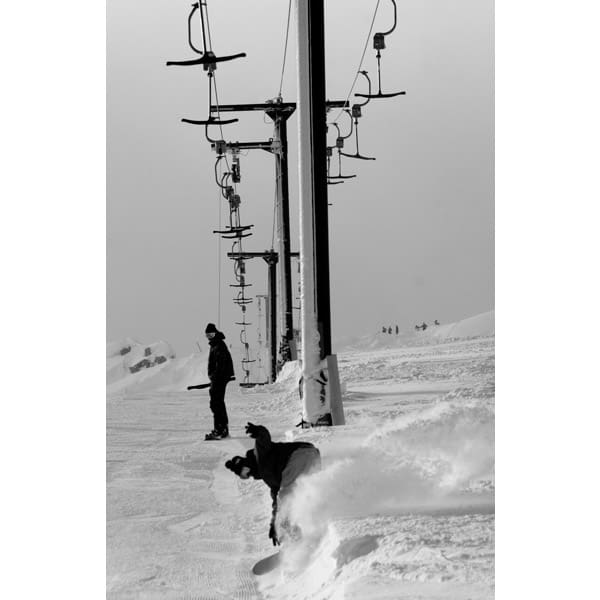 Hot or Not
Ben Fawcett's top 5
HOT
Yoga. Get more of want you want out of life and less of what you don't.
Daylight savings. I wish we had it all year round.
Slayer. If you ever get the chance to see them live, do it.
Walking, riding a bike or whatever instead of driving 5 minutes.
Skateboarding. Still so fun.
NOT
Rain in the mountains. The amount of times it rained at Thredbo this season was out of hand. And it snowed before and after the season, wtf is going on?
Being scared and complaining to other people. I'm trying not to do it.
Facebook. So easy to waste a lot of time on that site.
Hating and talking shit about people behind their back, people need to be careful in what they focus their energy on.
McDonalds. It's the same every time, you want it, you eat it, you feel like shit. Why do it to yourself?
Ben Fawcett's Favourite Top 5 Australian Snowboarders of all time.
Nick Gregory – He's a mad dog and goes big.
Robbie Walker – Seen his video parts? How could he not be on this list!
Charles Beckinsale – he's smooth and he taught me a lot.
Ryan Tiene – because he is one happy shredder.
Clint and Mitch Allan – have been killing it for years and are really good in pipe, park and pow, a good combo.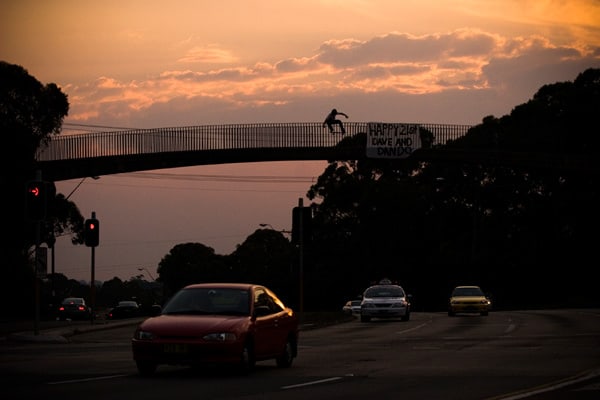 Thredbo forecasts,
snow reports and
live snow cams.