Thredbo new Air-Bag photo
June 19th, 2010

Charles Beckinsale the park manager at Thredbo posted this photo on his creepbook yesterday.. We had to post it on the site – look at this thing! It's Massive. Thredbo Massive…?
Looks hell fun – opening date hasn't been released yet, but we're are sure it is really soon!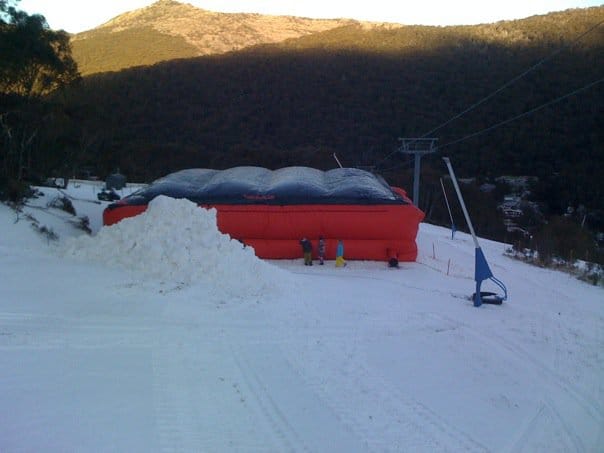 Take a look at how small those people are standing in front of that air-bag!
Thredbo forecasts,
snow reports and
live snow cams.