Thredbo's Big Park Jumps Are Open
August 14th, 2009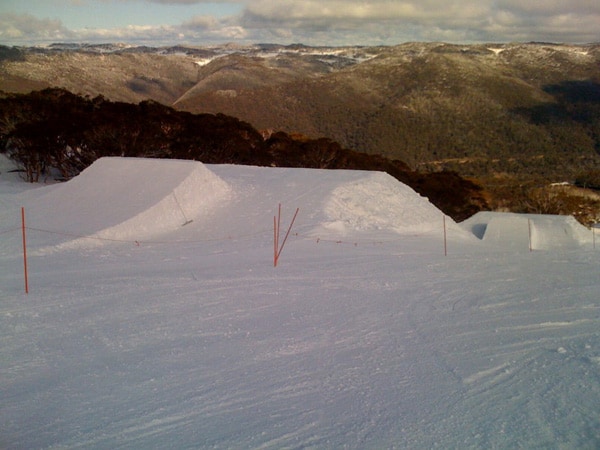 (Photos Courtesy of Charles Beckinsale.)
Thredbo have just finished building their Anton's Jump line (the advanced park) and is scheduled to open tomorrow (Saturday 15th August).
The Anton's Park (1 of 3 parks at Thredbo) now has 2 big new jumps. The first is a true 40-foot jump from take-off to landing that rolls straight into a 60-footer, both have steep and long landings groomed perfectly with a winch-cat.
When we talked to Charles Beckinsale and his park crew about the jumps they were in the middle of debating what style of jumps they've built. "They aren't step-downs, they aren't step-up-over, but somewhere in between – just call them jumps" Charles said, and they are looking insane by the way. From what we saw today probably the best looking jumps in Australia at the moment.
So for a good Saturday of shredding head up to Thredbo before the forecasted storm rolls in with its expected heavy rain and snow across the Australian Mountains on Sunday.
Click here to see the forecast for Thredbo and your local mountain.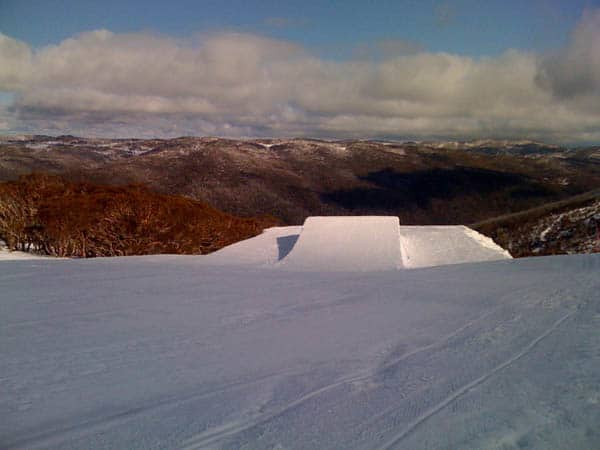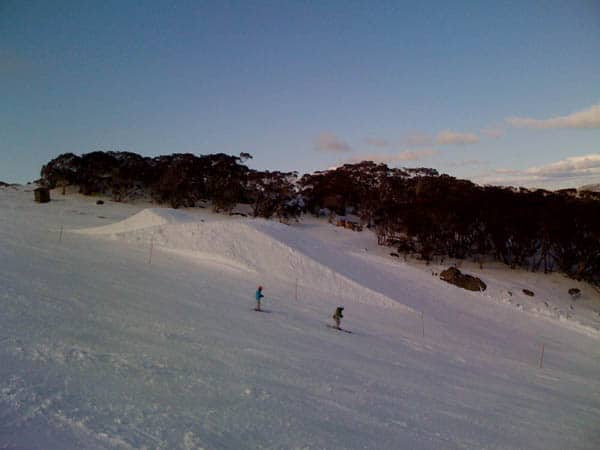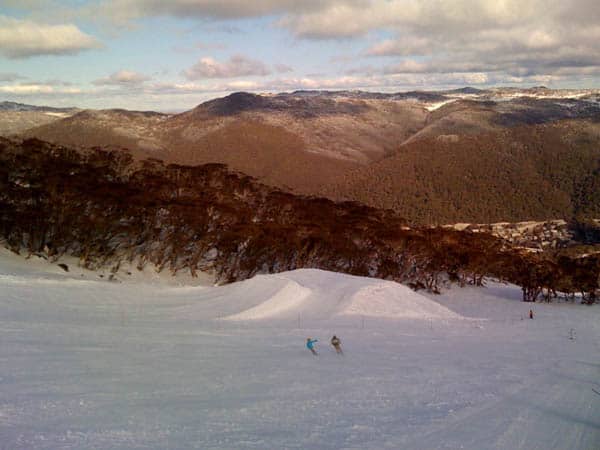 Thredbo forecasts,
snow reports and
live snow cams.