Alpine Music Festival Snow Machine Heading To Queenstown with a Massive Lineup
January 18th, 2021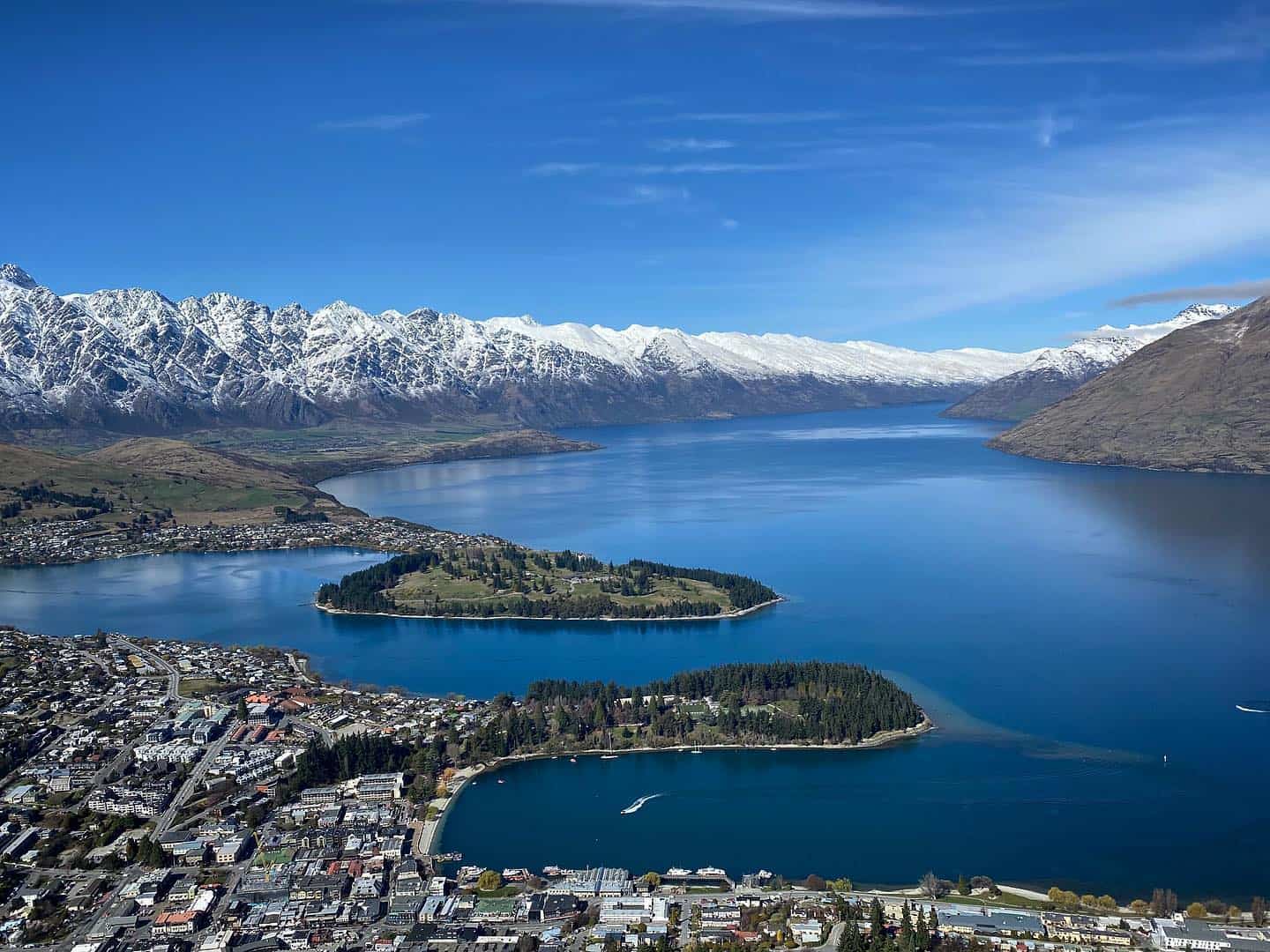 Mountainwatch | Press Release
Alpine Festival Snow Machine Expands To New Zealand – Announces Line Up Featuring The Avalanches, Flight Facilities, Hayden James, The Presets, Hermitude And More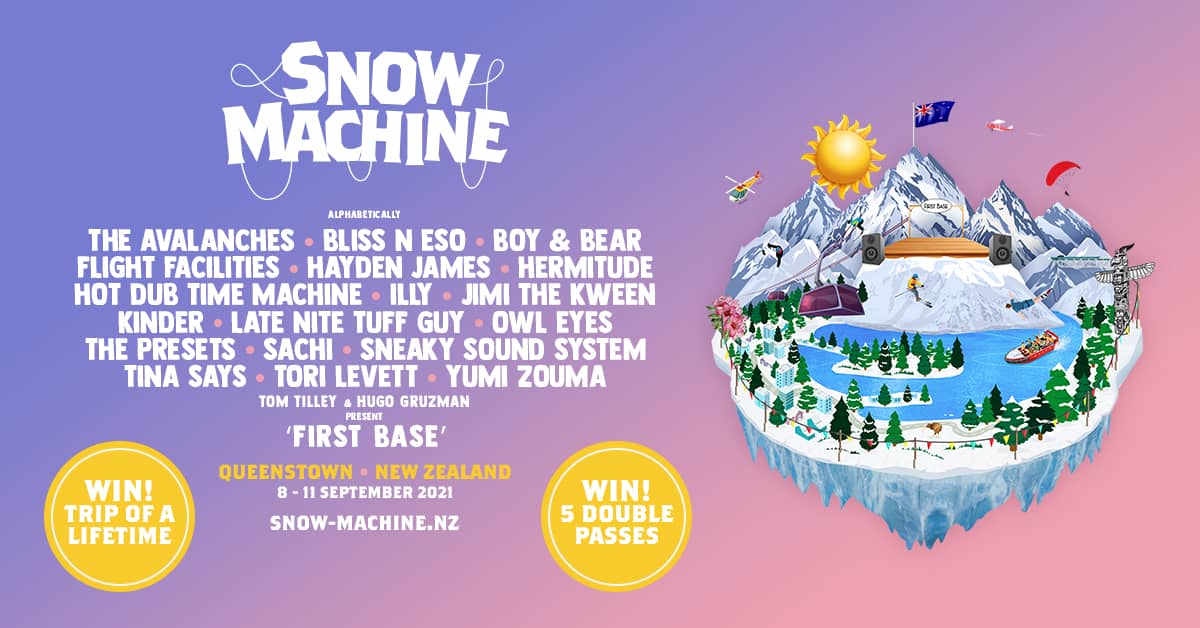 Monday, January 18: After an enormously successful debut in Japan in 2020, Snow Machine is thrilled to expand to the premier alps of Queenstown, New Zealand for four snow-filled days of music and adventure across September 8th – 11th, 2021.
A fully curated destination festival, attendees will be treated to days on the slopes interspersed with après events on Coronet Peak and The Remarkables, before retiring to the main festival arena in the village in the evenings.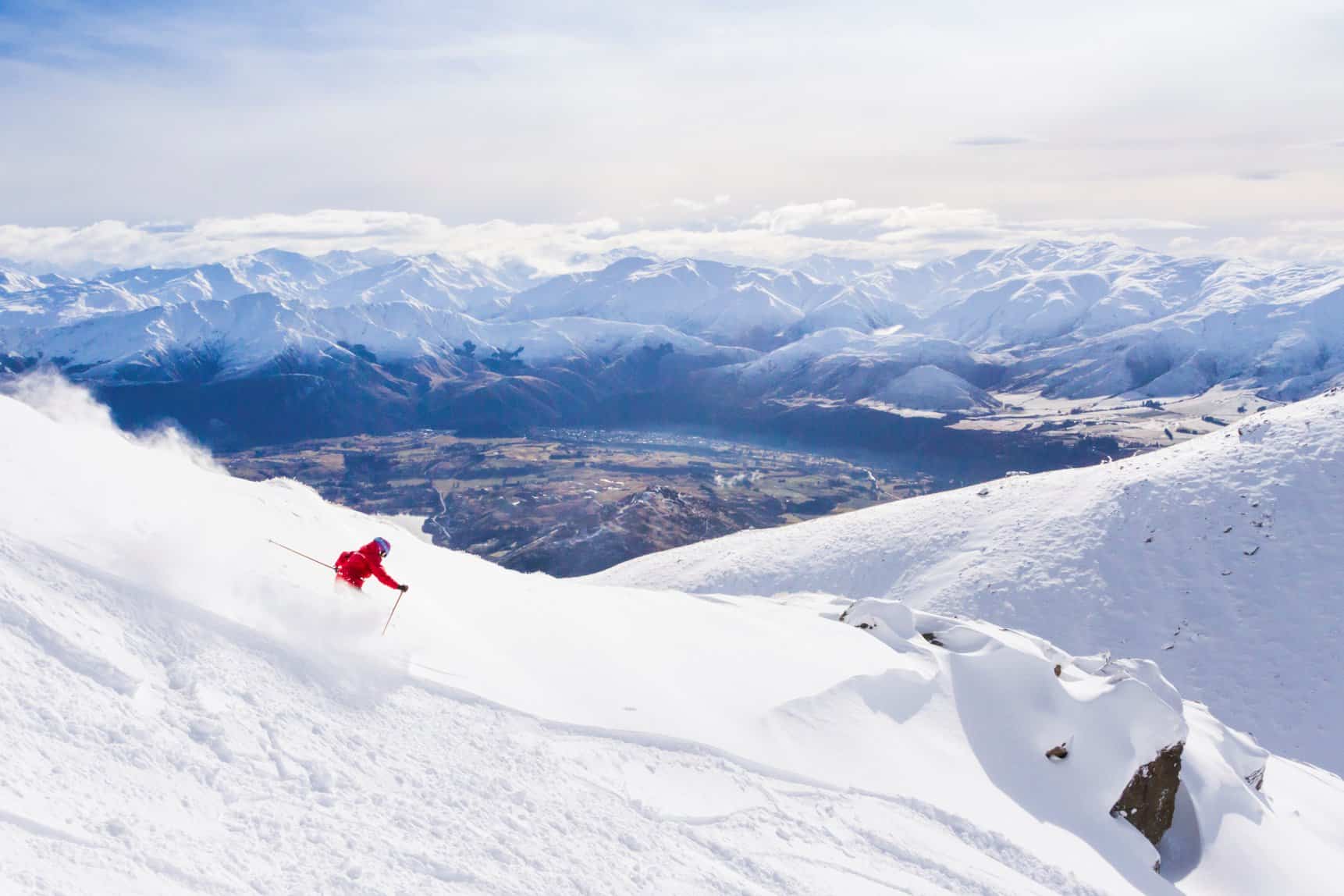 In partnership with NZSki, this edition will be headlined by none other than plunderphonic legends The Avalanches, alongside the most trusted cabin crew Flight Facilities and platinum soulful-house producer Hayden James. With sets at Glastonbury and Coachella listed on their resume, iconic festival mainstays The Presets are sure to heat up the frosty nights.
Sharing the stage will be acclaimed producer duo Hermitude, infamous time-travelling DJ Hot Dub Time Machine, chart topper Illy, New Zealand locals Sachi, indie/folk luminaries Boy & Bear, returning multi-platinum rappers Bliss N Eso, legendary dance-pop pioneers Sneaky Sound System, as well as Late Nite Tuff Guy, Yumi Zouma, Owl Eyes, Kinder, Tina Says, Tori Levett and host Jimi the Kween all flocking to the fields for the multi-day, experience based festival.
The heavyweight lineup will play in front of Queenstown's infamous peaks providing the most idyllic backdrop. Considered one of the adventure capitals of the world, festival goers are invited to immerse themselves in optional additions of heliskiing, jet-boating, bungy-jumping and sky-diving.
CEO of NZSki Paul Anderson is delighted to host the New Zealand edition of Snow Machine, saying, "We've seen how successful Snow Machine was in Japan and are excited to welcome Aussies over the ditch for the New Zealand version when the trans-Tasman border has opened. Being so close to Queenstown, our mountains are the perfect location for festival goers to hit the slopes before heading downtown to enjoy what is an impressive line-up of artists."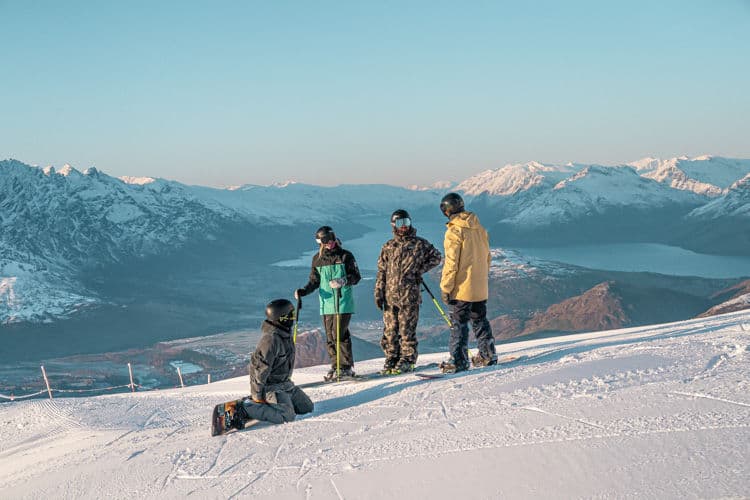 Snow Machine is an all-in-one ticket offering a variety of accommodation options, a full four-day festival ticket as well as a full four-day lift pass.
With a travel bubble incoming and only a three-hour flight from Sydney, Melbourne and Brisbane and under two hours for Auckland locals, it's a no-brainer for travel suppressed revelers.
SNOW MACHINE
Wednesday 8th – Saturday 11th September
Queenstown, New Zealand
SIGN UP FOR PRESALE HERE
PRE-SALE: 6pm Wed 20 Jan 2021
PUBLIC ON-SALE: midday Thurs 21 Jan 2021
featuring
THE AVALANCHES
FLIGHT FACILITIES
HAYDEN JAMES
THE PRESETS
HERMITUDE
HOT DUB TIME MACHINE
ILLY
SACHI
BOY & BEAR
BLISS N ESO
SNEAKY SOUND SYSTEM
LATE NITE TUFF GUY
YUMI ZOUMA
OWL EYES
KINDER
TINA SAYS
TORI LEVETT
and your host
JIMI THE KWEEN
along with TOM TILLEY and HUGO GRUZMAN'S FIRST BASE mountain après stage