New Zealand forecast Thursday 1st October – Todays the day! Strong, warm NW winds to follow!!!
Valid Thursday 1st October – Monday 5th October
We have a clear day in the South Island, revealing mountains laden with fresh snow after the recent icy blast out of Antarctica dropped up to 50cm across kiwi ski fields. It was perhaps the biggest dump the Southern Lakes has seen this whole season. If you aren't already up the mountain, then drop everything and run, because conditions won't remain this good for long.
Although a couple of weak fronts NW winds will bring a scattering of rain late Friday and early Saturday, and again late Saturday, the main issue will be warm NW winds. These will pick up during Friday and reach severe gale at times over the weekend and Monday and no doubt affect lift operations. This will also chew through a sizeable chunk of this gorgeous look snowpack.
This is my last forecast of the season guys. I'm going to make the most of what's left, and then head up north to colder climes once it gets too hot here for my little grasshopper feet.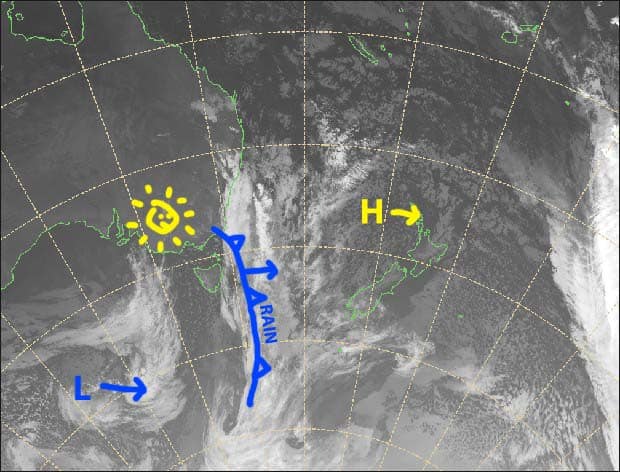 Note: The detailed forecast below is for ski fields in Canterbury and the Southern Lakes.
Thursday 1st
A fine start to the day, then high cloud will increase as NW winds kick in.
Friday 2nd
Some mid-high cloud overhead, then scattered rain developing over the Southern Lakes from late afternoon. NW winds strengthening, rising to gale in exposed areas.
Saturday 3rd
Plenty of mid-high cloud again, with scattered rain over Canterbury ski fields during the first half of the morning. Scattered rain over southern Lakes fields from evening. Strong NW winds will be blowing a gale-severe gale in exposed areas.
Sunday 4th
Fine with mid-high cloud, with severe gale W-NW winds!
Monday 5th
Fine with mid-high cloud again. NW winds still be strong, with gales exposed areas rising to severe gale.
Extended Outlook
Fortunately, all those warm NW winds will come to and end next week with a cold front passing over the South Island during Tuesday, giving ski fields a nice top-up in the process. We may see a few more light snow showers during Wednesday and/or Thursday before a bout of happy high pressure leads us into a warm, wet weekend – a weekend that will be the last for many of NZ ski fields this season.
That's all from me today, guys. I'll get amongst the northern hemisphere once it starts dumping snow up there, so keep an eye out for that in a couple of months time.
Grassshopper