Aspen Snowmass – One Visit Is Never Enough
August 2nd, 2022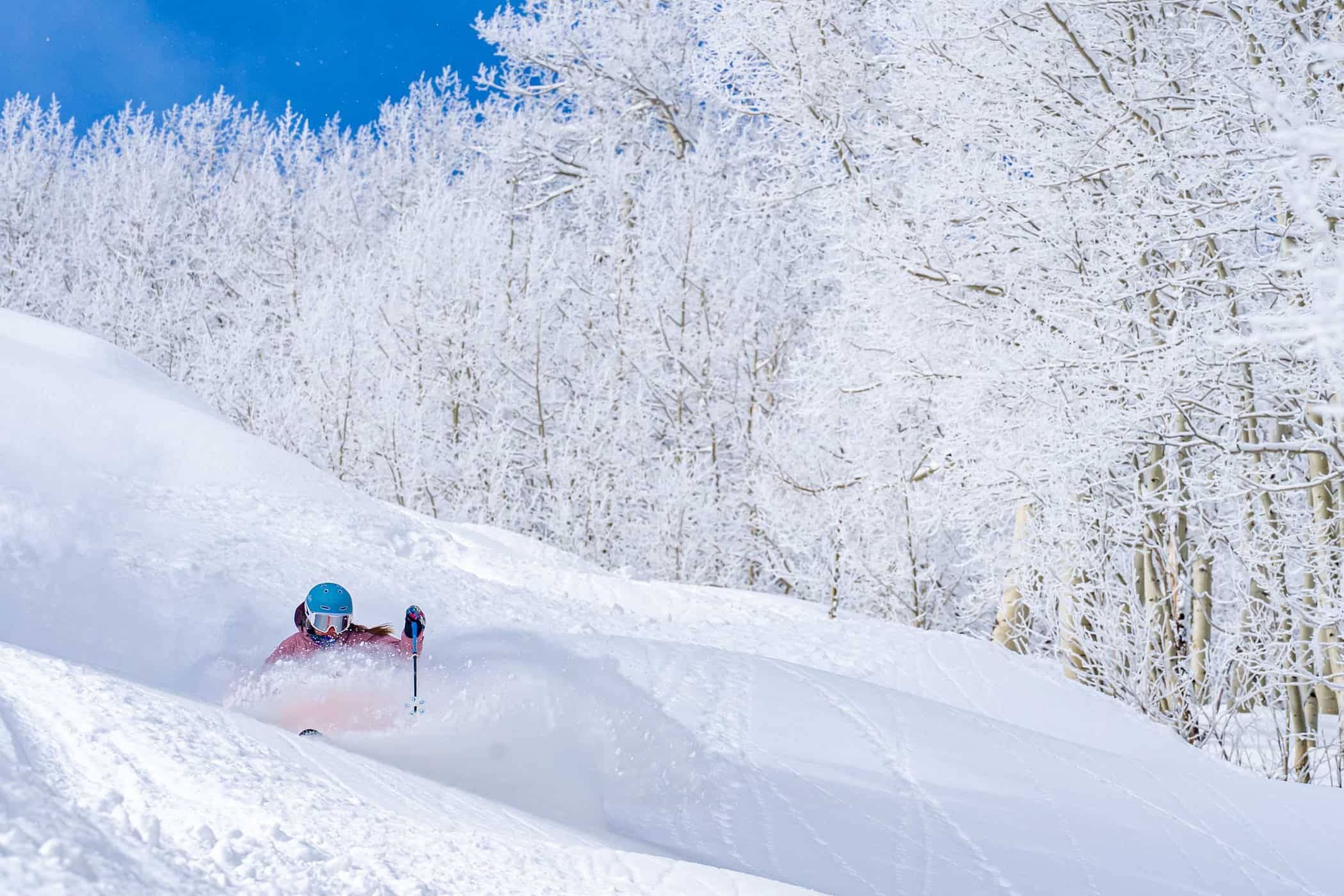 Mountainwatch | Reggae Elliss
When I think back about all the snow travel I've done over the past 20 years, Aspen stands out as a destination I have revisited every few years, it is the kind of place that keeps drawing you back time and time again. So, if Aspen is on your wish-list, beware – it has had that effect on a many since the first ski lift opened 75 years ago and if you visit once, you will be back.
Aspen is one of the world's truly great international ski destinations, both on and off the mountain.  It offers the complete experience and regardless of your skiing or snowboarding ability, you will likely leave with some great memories forged on the slopes in the four distinct ski areas and while mooching around what is a very cool little town in a beautiful Colorado valley.
The Aspen experience is something I wanted to share with my kids and when their skiing reached a level where they could confidently ski all terrain, Aspen was at the top of the list for a family overseas ski holiday. Such trips are all about creating memories and our first night in Aspen set the ball rolling nicely thanks to a perfectly timed snowfall, the fairy-lights in the trees sparkling against the snow, the snow-laden buildings and wide streets creating a magical atmosphere. It was the classic winter wonderland scene and the kids loved it.
Yes, Aspen is a special town and while it has a justified reputation for glitz, luxury and celebrities – yes that is Prada on the corner, private jets lined up at the airport and you might have just seen Goldie Hawn pass you on the street – it is also so much more than billionaires and bling.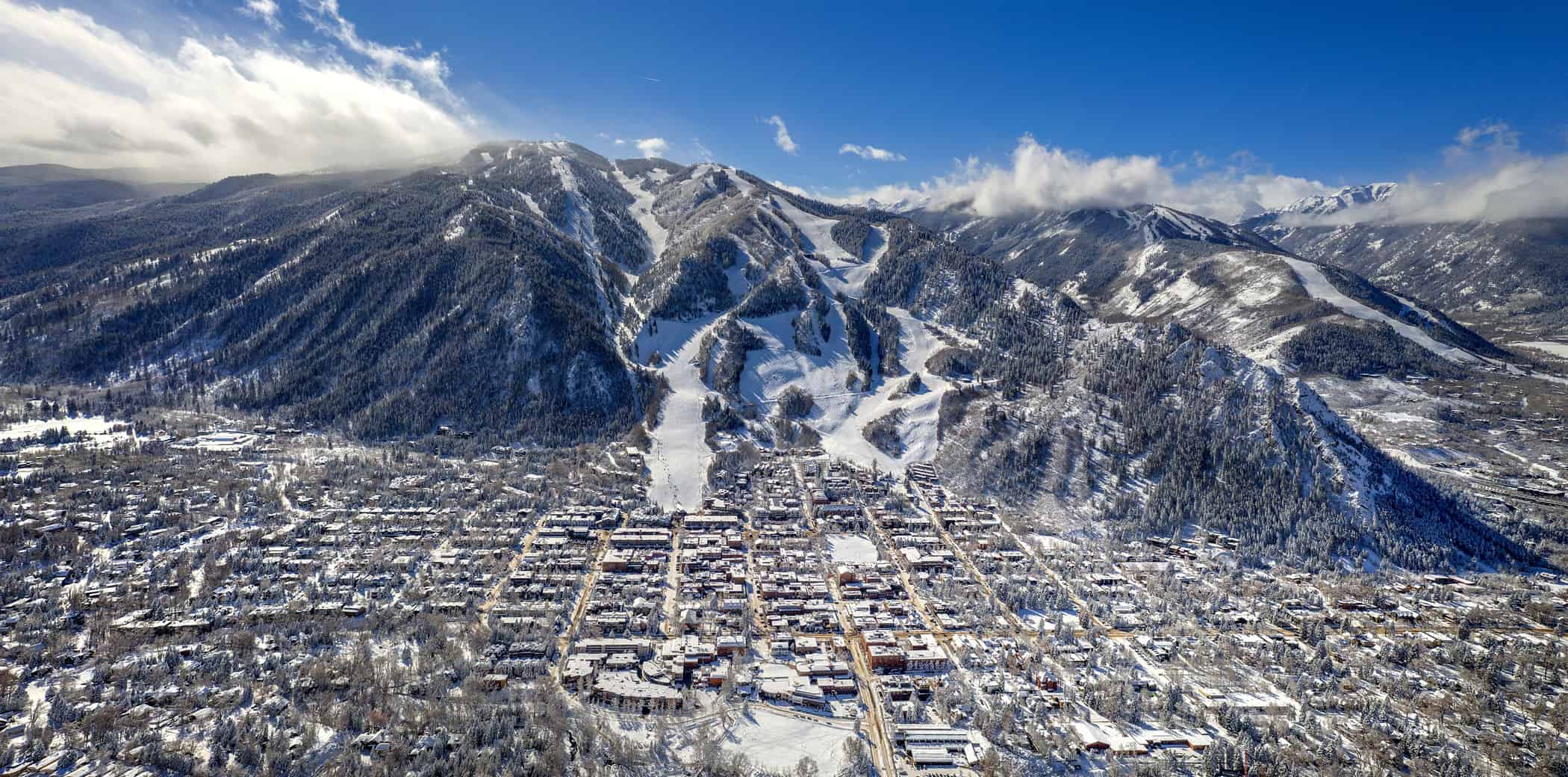 Founded in 1879, Aspen's rich heritage is carefully maintained in the Victoria era buildings and unlike some purpose-built ski resort "towns" Aspen has a genuine sense of community thanks to a year-round population of over 7000 people.  The ''real town" feel is partly thanks to smart local policy making ensuring affordable housing is possible for locals, so you'll find a true community with teachers, nurses, instructors and police still able to live here and not get edged out by the New York hedge funders.  They are here too, but it's refreshing to see the town retain a mix of income levels that keeps it feeling 'normal'.
Then there are the mountains, snow and terrain – it can be amazing.  We were lucky enough to lock in with a good storm cycle that turned on a few of powder days with a sprinkling of bluebird days in between.
One day was standout – knee-deep, light, blower pow that was as good as it gets, the storm dropping constant refills as we lapped the Temerity trees at Aspen Highlands with a couple of runs through the famous Highlands Bowl for good measure.  Dry Colorado powder with a steep consistent fall line of over 600 metres that seemed like it was never going to end. Talk about creating memories.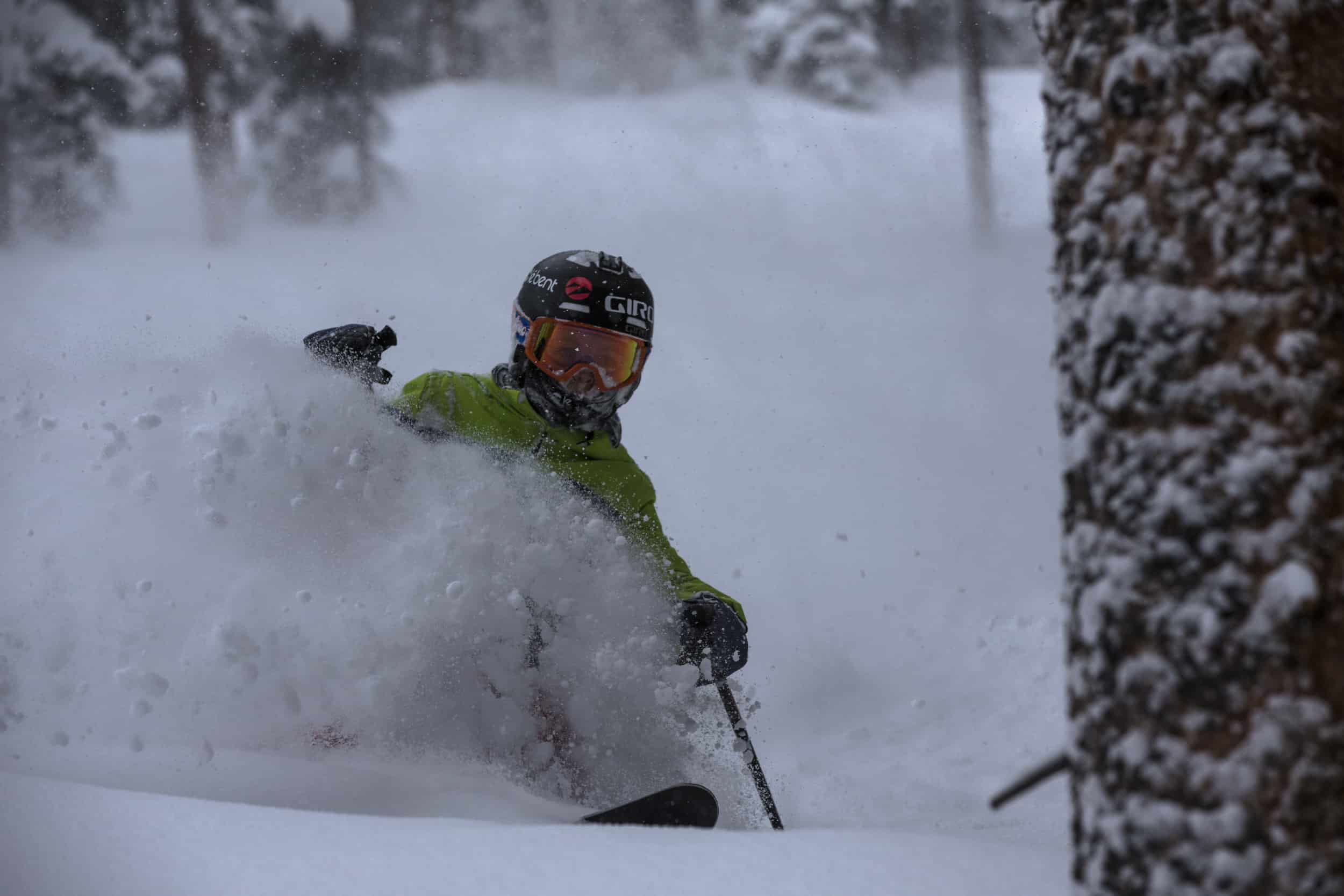 However, you don't need powder to have an awesome day's skiing in Aspen – it provides quality snow days after a storm thanks to its high altitude (3267m) and cold, dry climate. In between storms the snow off piste is dry and chalky while the immaculately groomed runs deliver perfect corduroy each morning. The season average snowfall is 720cms, and consistent top ups throughout the winter guarantees quality snow for most of the season.
Then there is the terrain, 5480 acres spread across the four distinct mountains in the Valley that make up Aspen Snowmass – Aspen, Aspen Highlands, Snowmass and Buttermilk.  Each mountain offers something different and combined they serve up a huge variety of terrain for all levels of skiers and snowboarders. Aspen "Ajax" mountain is renowned for its gladed tree runs and double black steeps and challenging moguls. But don't worry, if you're like me and avoid moguls at any costs, there are plenty of groomed options as well.
Aspen Highlands has some of the best and steepest in-bounds terrain in Colorado, including the renowned Highlands Bowl, and while the hike from the top of Loge Peak will test your fitness level it is a must-do for any advanced skier or snowboarder. Just remember, as an Aspen patroller told me as he overtook me, "Just cruise, it ain't a race, just keep a comfortable steady pace."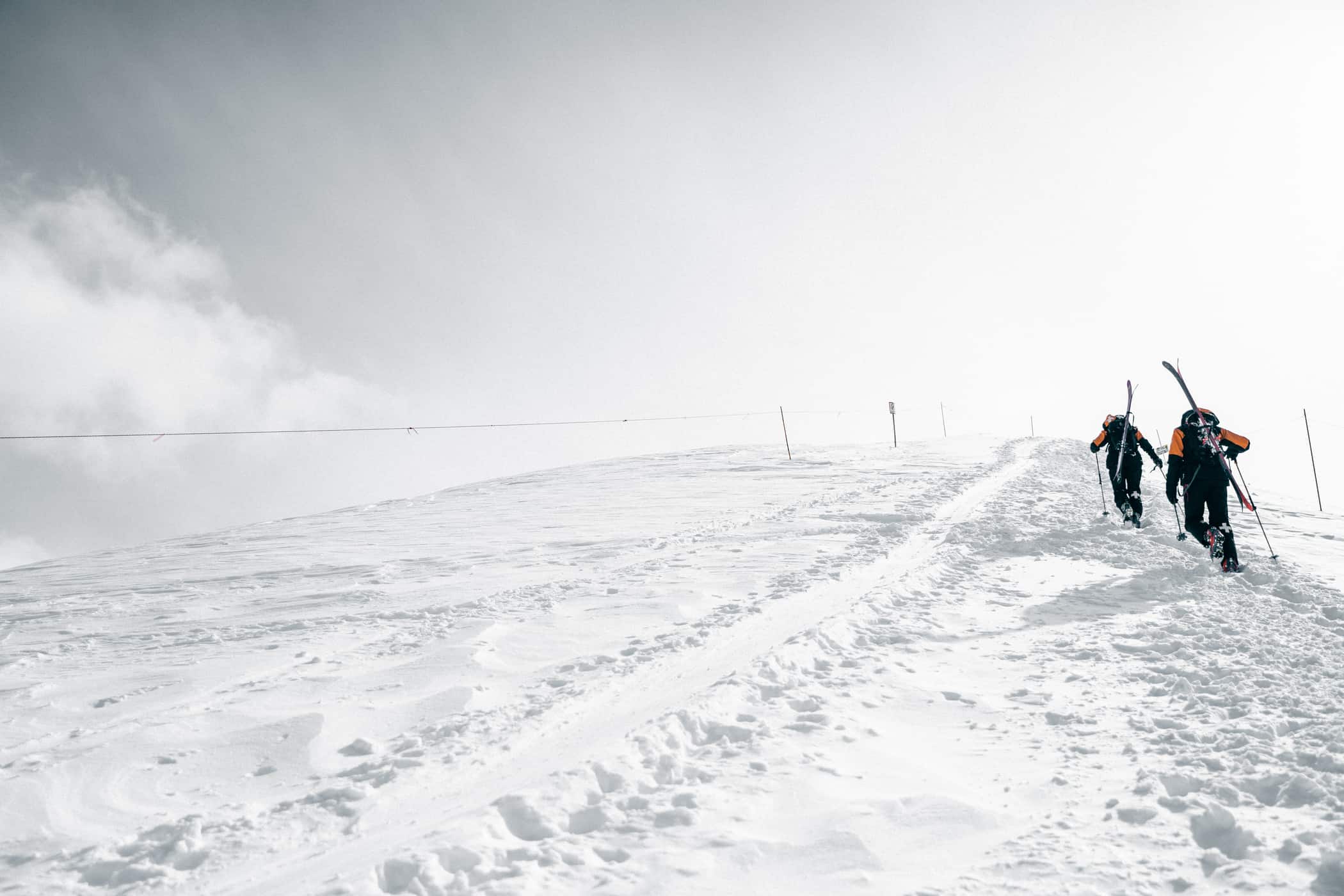 For those who prefer a shortcut, there is also a snowcat that takes you about a third of the way up. It runs regularly after 10am but dependent on the number of people there can be a bit of a wait. Highlands also has a number of long groomed runs, perfect for a few warm-up laps before heading off piste and some nice long intermediate runs.
Snowmass, around 25-30 minutes from Aspen, is huge with a leg burning vertical of 1343 metres and its long, groomed runs provide excellent "highway skiing" if you are in cruise mode while it also some great black diamond terrain and tree runs to keep the experts satisfied. My kids loved the Snowmass terrain parks, which range from introductory to advanced, and given that a number of US Team athletes train in Snowmass it is always worth a stop to check out the action.  Snowmass is a resort within itself and with plenty of accommodation and easy access to a large village with a variety of retail, après and restaurants options.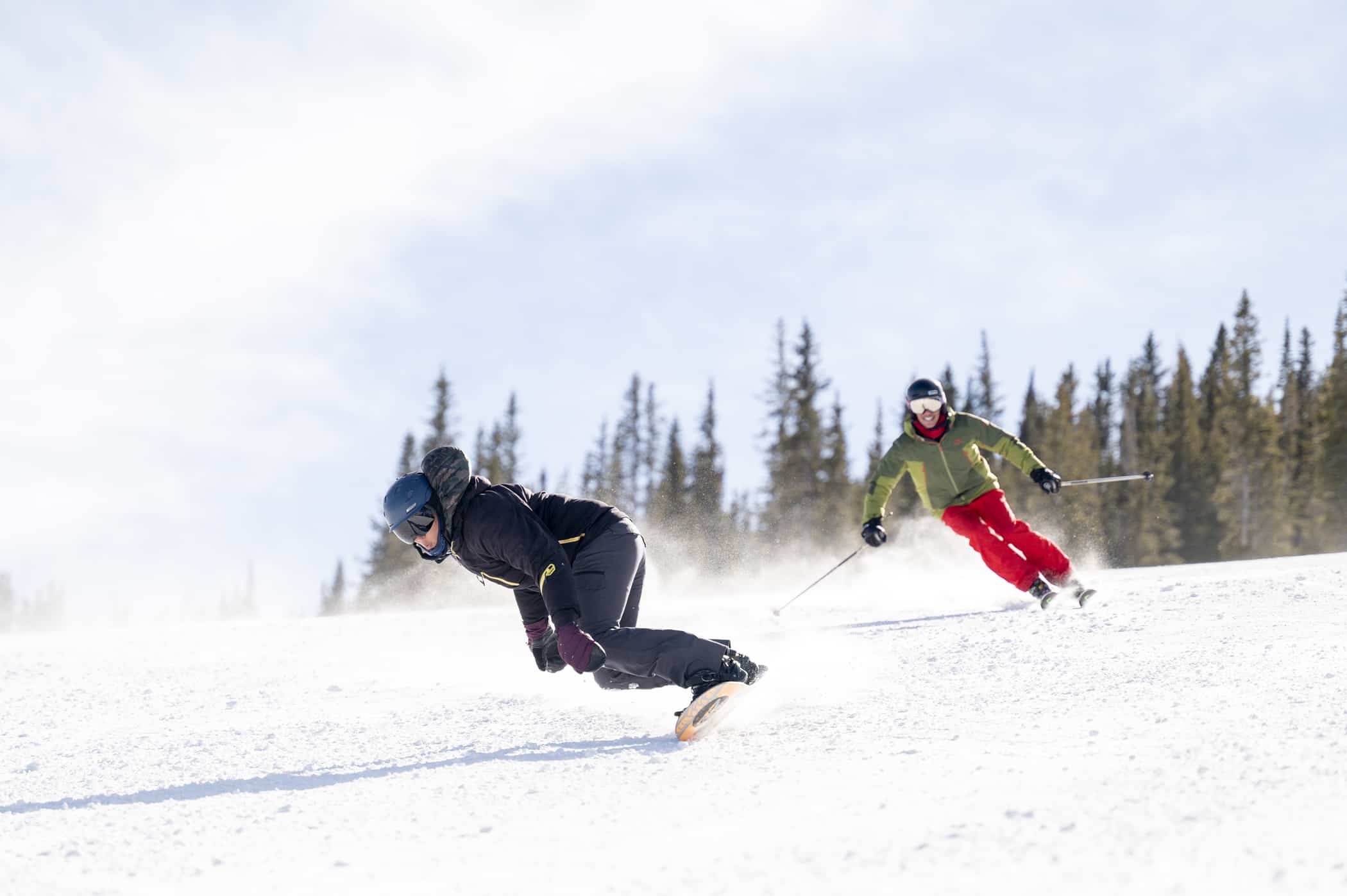 The fourth mountain, Buttermilk, is known world-wide as the home of the Winter X Games each January and its expert terrain park is one of the best in North America. However, Buttermilk is also one of the friendliest beginner/intermediate mountains you'll find anywhere with rambling and gentle runs allowing novice skiers and snowboarders to gain confidence and progress quickly.
Aspen Snowmass caters well for kids of all ages through its internationally recognised ski and snowboard school. Based out of the Treehouse Kids Adventure centre at Snowmass and The Hideout at Buttermilk, Aspen has programs for three-to-six-year-old first timers through to junior rippers in the seven-to-12-year old's program. There is also a program for advanced 13–17-year-olds that focuses on everything from groomers to steeps, powder and the park, so there really is that cliché phrase of something for everybody. Simply, if you have a mixed posse of skiers and boarders this resort and its four areas will tick everyone's boxes.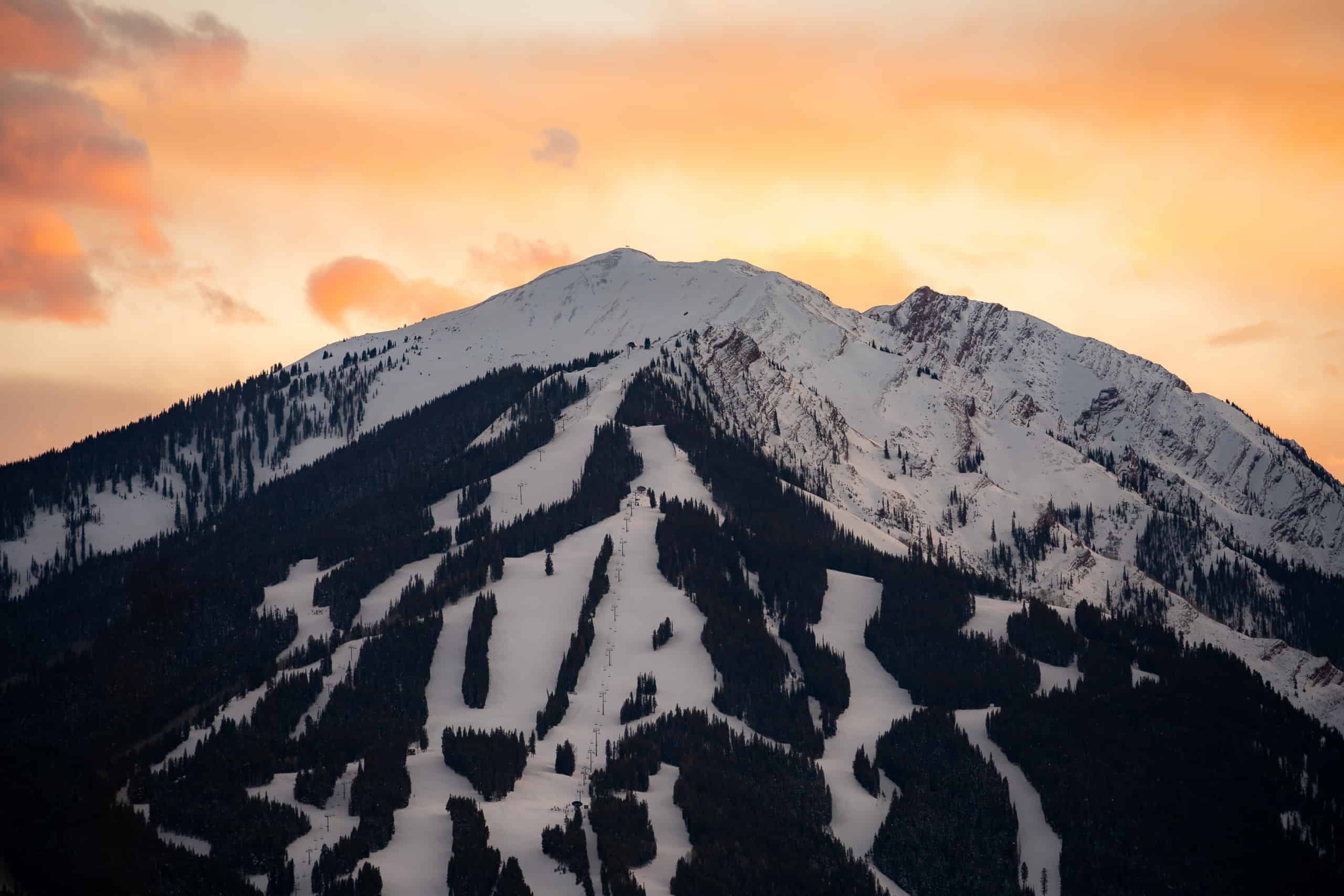 We skied all four mountains a couple of times during our week-stay and the beauty is they all have a bit of everything, so you can mix it up each day and keep discovering new zones. Accessing each mountain is easy as they are all serviced by free buses that reliably roll between each ski area and downtown Aspen. The longest ride is the 25-30min bus ride from Aspen to Snowmass and the longest wait we had for a bus was 10 mins.
There are also plenty of off-snow options for the kids including tubing, sleigh rides and dog sledding, and our kids loved the open-air ice skating in town where they spent an hour every afternoon.  Add in a few hot chocolates, some buffalo wings and some strolling around the shops and you're well on the way to a complete snow holiday.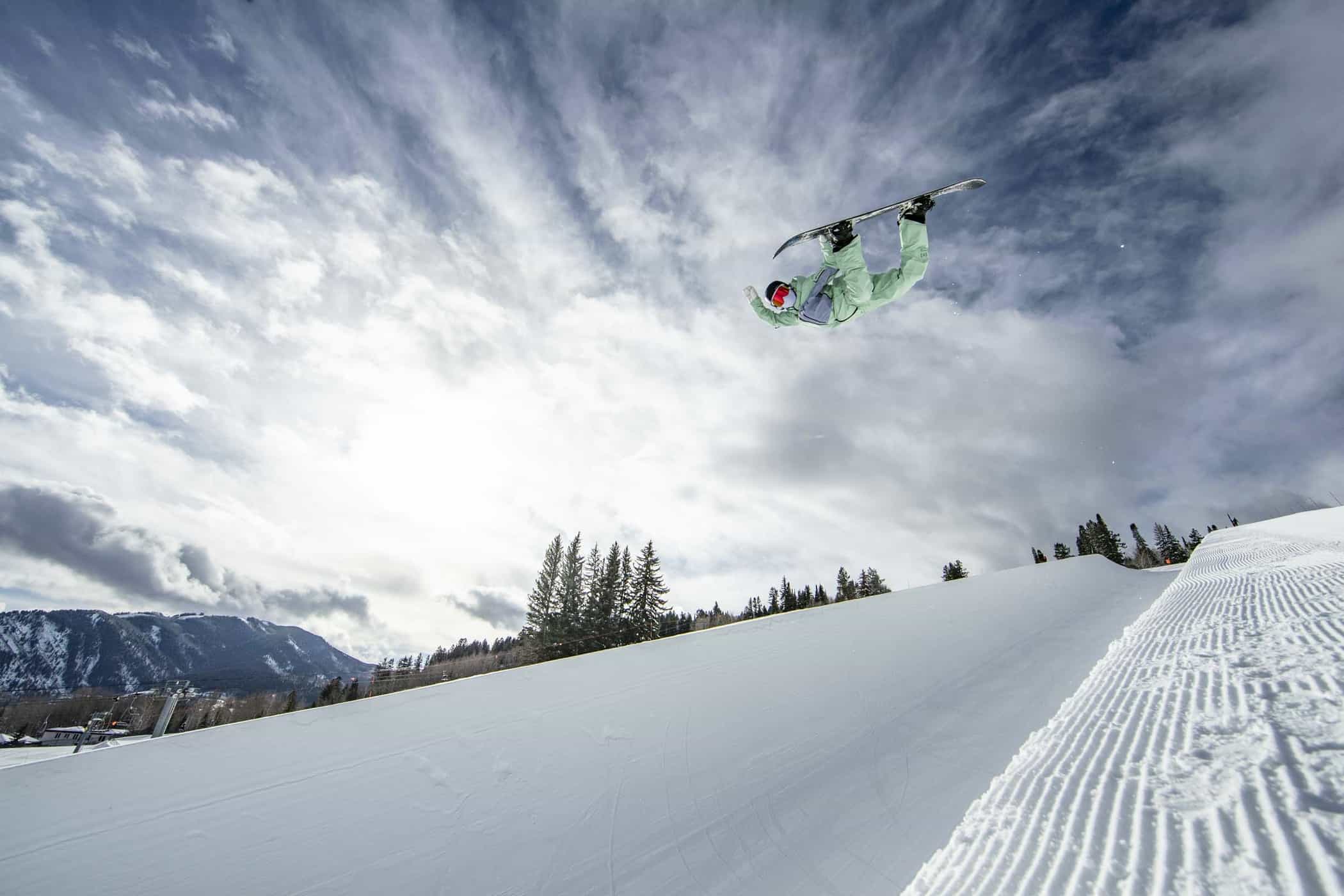 Backcountry: Aspen is located in the Elk Mountain Range and the surrounding mountains provide endless opportunity for intermediates, advanced and expert backcountry skiers and snowboarders. Obviously, you'll need a guide and there are a number of experienced guiding outfits with Aspen Expeditions, located in Highlands Village, one of the best. The resort also offers cat tours which take you to the back side of Aspen Mountain and finding powder is guaranteed. Highly recommended!
Art & Culture:While Aspen in winter is all about the snow and the mountains, the town of Aspen is far more cosmopolitan than most ski towns.  It boasts a thriving arts and cultural scene, has galleries on every corner, hosts many national and international conferences, events and numerous festivals throughout the year.  The Art in Unexpected Places program is just one of the very cool programs you'll stumble across with contemporary installations that surprise and delight.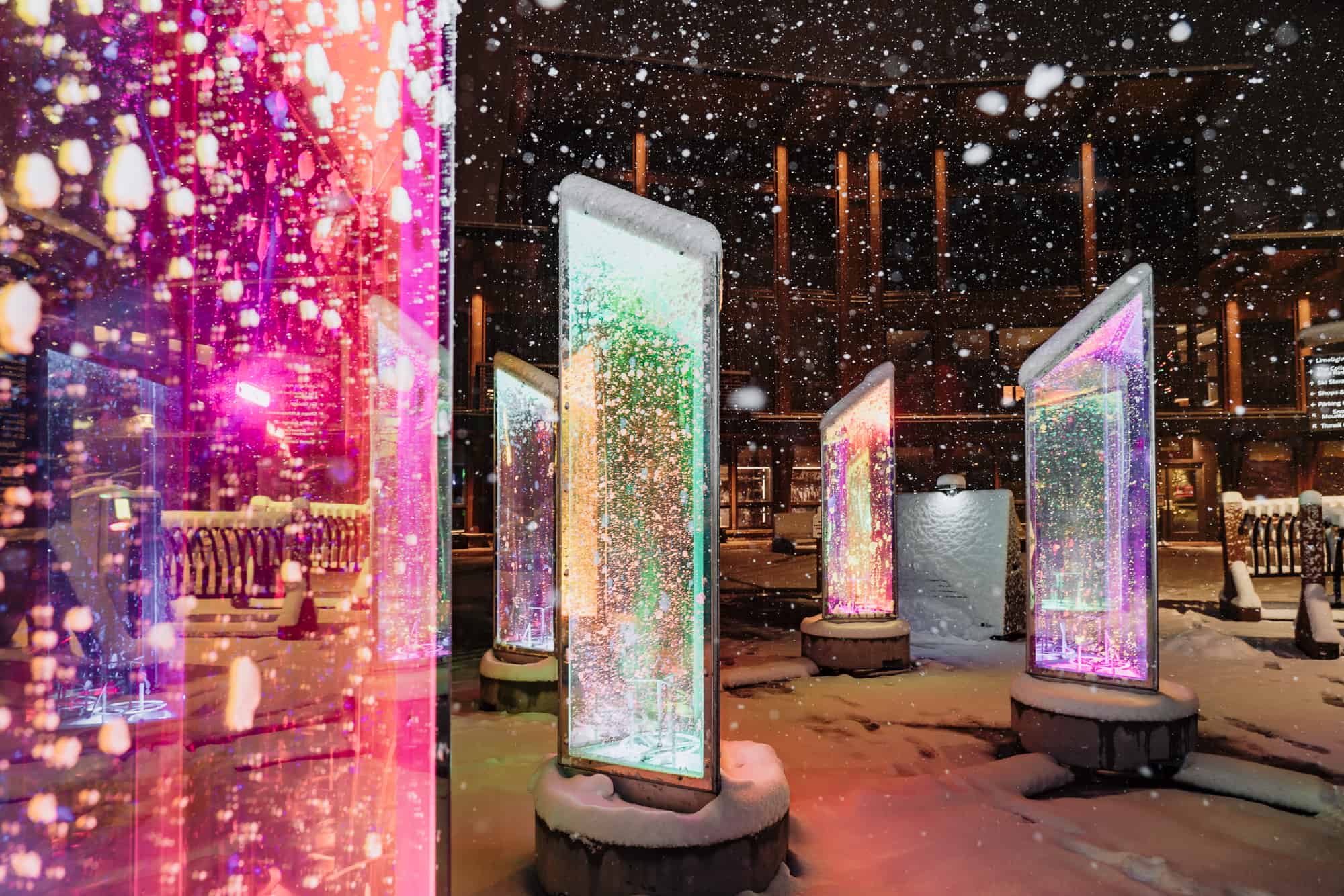 Après/Nightlife:As you'd expect, Aspen has a thriving après, food and nightlife scene.  The iconic Cloud 9 found mid-mountain on Highlands is famous for pouring the most Veuve Clicquot in the country and on sunny afternoons you might see some well-heeled folks dancing on tables working off a raclette lunch, but for those of us whose budget is more PBR than Moët you'll be relieved to hear Aspen has options for everyone.  There are a number of mid-range restaurants with White House Tavern and the J Bar at the Jerome Hotel a couple of favourites, both serving well-priced pub-style food. Venga Venga in Snowmass is also a great place for Mexican and they know how to make a Margarita.  While we're talking affordable options it's always fun to check out the Aspen Thrift Shop (opposite Gucci!) where you might snag a bargain.
If you're keen to take in live music, local bars often have some great après entertainment, check out the listings at Belly Up and grab a ticket to a show while you're in town.
Australians desperate for a 'real' coffee will find a latte inside the beautiful Gorsuch store right at the base of the Aspen mountain Gondola. You'll probably also find some stylish ski gear and homewares that will want to slide on your credit card, so don't say you weren't warned.
If you have a car take a short drive down valley to a local favourite – the Woody Creek Tavern – where the legendary Hunter S. Thompson used to be found at the bar most days.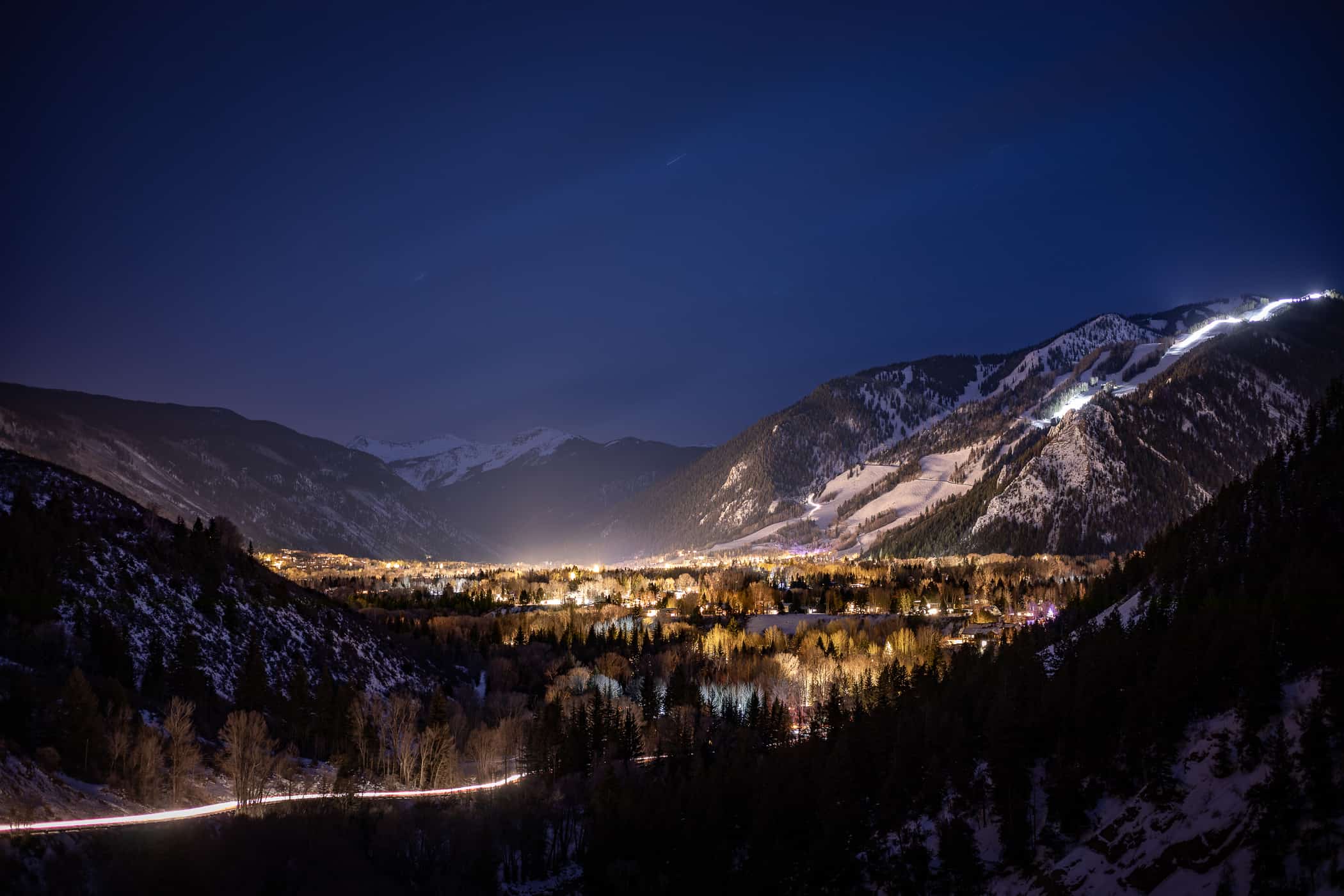 Accommodation: Most accommodation is found in the town of Aspen proper or at Snowmass. In Aspen you can five-star it with the best (think Little Nell, St Regis and Limelight), but from a family or budget traveller perspective, there is a diverse and affordable array of comfortable accommodation and condos all within an easy walk to the middle of town, the superb free transport network and the Aspen Gondola that completely takes the stress out of choosing a spot.  Snowmass is a resort within itself, with a large village, retail, restaurants and a generous allocation of accommodation.
Aspen is an experience you'll want to have, and then countdown to when you'll be back again.
Getting There: You can fly directly into Aspen with good connections from LA, San Francisco or Denver. Or fly to Denver and rent a car or catch a bus to Aspen. It's an easy drive down the I70 highway.
For more information, see www.aspensnowmass.comand www.colorado.com.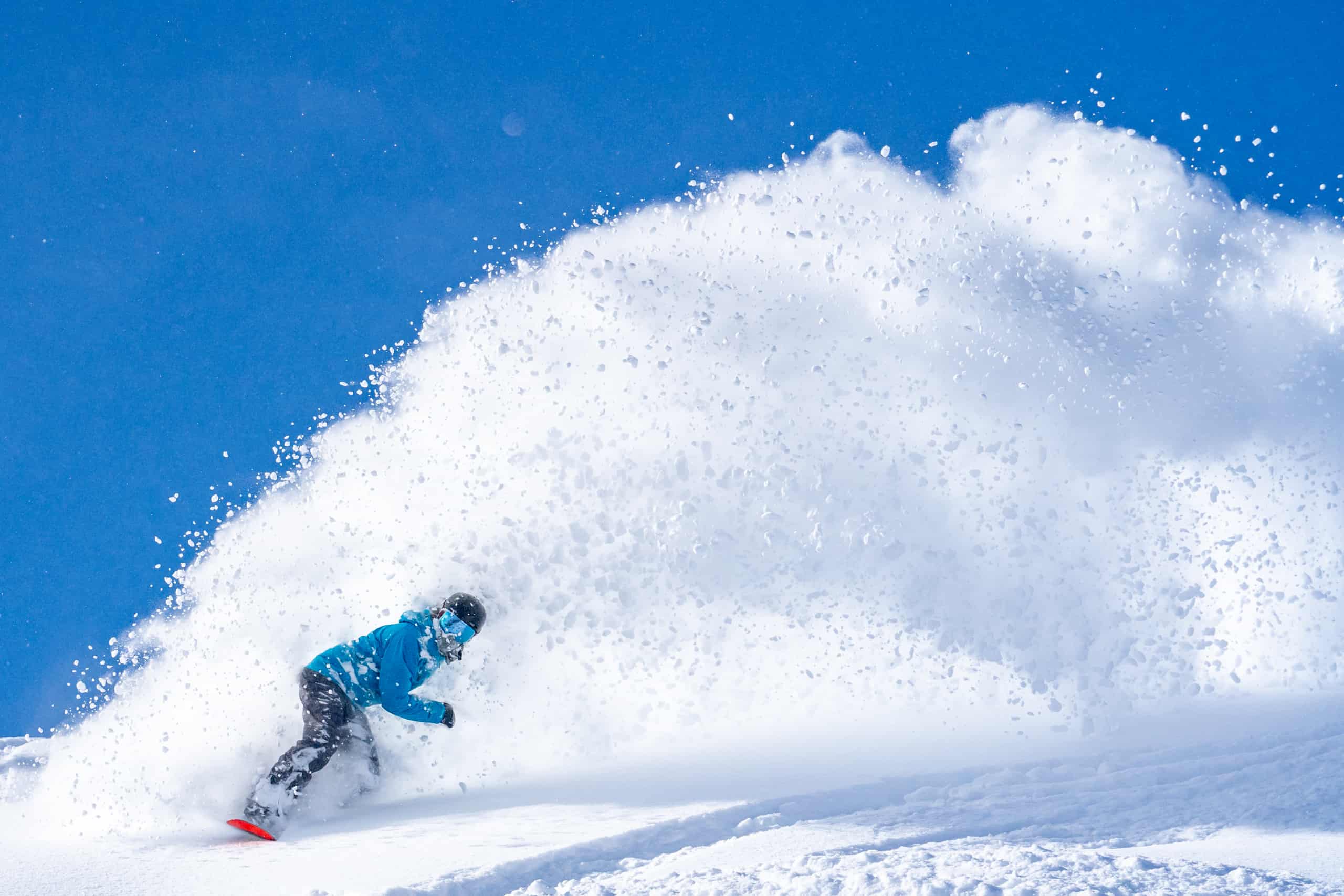 MOUNTAIN STATS
Aspen Mountain:
| | |
| --- | --- |
| Vertical | 3,267 ft. (996 m) |
| Top elevation | 11,212 ft. (3,417 m) |
| Base elevation | 7,945 ft. (2,422 m) |
| Skiable area | 673 acres (2.7 km2) |
Aspen Highlands
Vertical                                     3638bfft (1109M)
Top Elevation                         11678ft (3559m)
Base elevation                        8040ft (2450m)
Skiable area                             1010 acres (4.1 sq. km)
Snowmass
Vertical 4406ft (1343m)
Top elevation   12,510ft (3810m)
Base elevation 8104ft (2470m)
Skiable area 3362 acres (13.61sq kms)
Buttermilk
Vertical                               2030ft (6109m)
Top elevation                      9900ft (3000m)
Base elevation                      7870ft (2400m)
Skiable area                            435 acres (1.76 sq. kms)